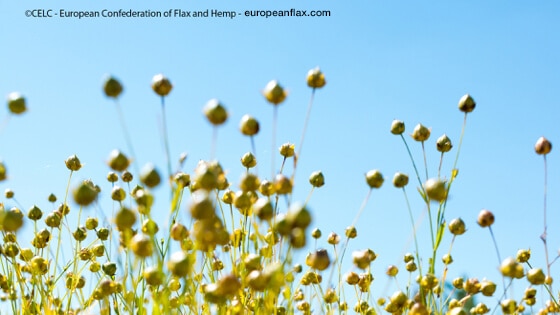 From
Flax
To
Linen
Since 2017, UNIQLO has partnered with the CELC (European Confederation of Flax and Hemp) to showcase the story behind UNIQLO's Premium and Blend Linen, made from 100% European flax fibre. Learn more about this natural fibre and discover UNIQLO's Spring/Summer collection.
Flax


















Linen
1. Sowing

Between mid-March and mid-April, the sowing process begins. After 100 days, flax has already grown to 1 metre.

2. Blooming

Mid-June, the landscape has a delicate blue hue for a few weeks due to the blooming of the flax plant. The linen flower only lives for a few hours.

3. Pulling

In July, flax reaches maturity. Flax isn't cut, but pulled up to preserve the length of the textile fibres which go from the roots to the top of the stem.

4. Retting

The first step in transforming the plant into fibres. The plant is left lying on the field for up to 6 weeks while nature takes its course. Sun, dew and rain help detach the fibrous skin from the central wood.

5. Scutching

The second phase for mechanically transforming the plant into fibers: to use the linen fibers which surround the central wood like skin, it is necessary to separate them. Scutching, a specialized mechanical process, includs shelling, stretching, grinding and treshing.

6. Combing

Combing is the preparation for spinning; a homogenisation of fibres. Thousands of pins comb the flax to produce two types of fibres: short fibres, which provide coarser yarns and longer fibres, which will be transformed into glossy ribbons and be the base material for the finest linen yarns.

7. FROM THE FLAX TO THE FABRIC

Thanks to the mixing process, up to 30 flax batches from different regions and years are joined to improve quality and consistency. After that, we start the next phase of transformation where the fibers are untangled, stretched and threaded to produce fabrics of different types. Finally, the weaving begins, which gives life to extra-fine, regular and especially smooth materials.
Fast
Facts
About
Linen
Cultivated in close proximity, flax is grown along a wide coastal band of Western Europe, stretching from the South of Normandy in Northern France through Belgium and the Netherlands. The only plant textile fibre originating on the continent, its excellence is thanks to a unique combination of a natural, damp ocean climate and the experience of flax growers.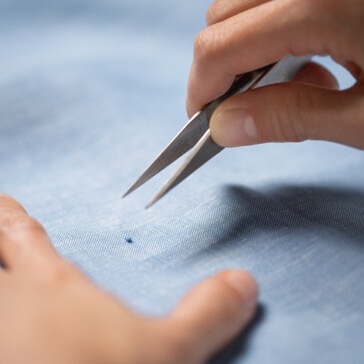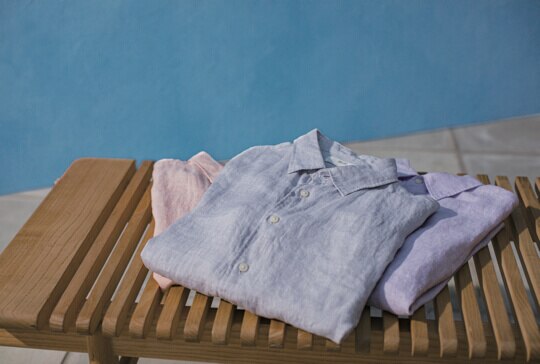 ECO-FRIENDLY:
Flax requires no irrigation to grow; rainwater is enough. In fact, if flax cultivation was replaced by cotton, 650 billion cubic meters of water would be used in the process.
The flax plant is also a carbon sink, as it traps nearly 250,000 tonnes of CO2 every single year. The growing process also requires no GMO, no defoliant and only low fertiliser use.
Flax is also a zero-waste plant. Each part of the plant has its purpose: scutching tows can serve as raw material for paper or composite production, shives are ideal for manufacturing chipboards or for animal bedding and linseeds are transformed into oil.
BREATHABLE
Flax fibre is hollow on the inside and can absorb moisture well. In fact, linen fabric can absorb up to 20% of its own weight in water! The fibre also releases moisture easily, which makes the fabric dry quickly.
THERMOREGULATING
Contrary to popular belief, linen clothing is a great choice for all seasons; not just summer. Linen is naturally thermoregulating, meaning it offers a cooling feeling in summer and insulating properties in winter.
RESISTANT
Linen is a very durable fabric and therefore ideal for keeping up with your day-to-day, while staying supple and resistant without pilling or becoming distorted. It can last years and has a high resistance to wear and tear.
EASY CARE
Linen is easy to care for. Hand washing, machine washing or dry cleaning: whatever suits you best.
EUROPEAN-SOURCED FLAX FIBRE
France is the world's largest producer of flax. 85% of the world's production of scutched flax fibres comes from Europe, the result of close-proximity cultivation which is part of a well-conceived, eco-responsable, agricultural program. All UNIQLO's flax fibres are sourced from Europe, which has a long history of producing high quality linen.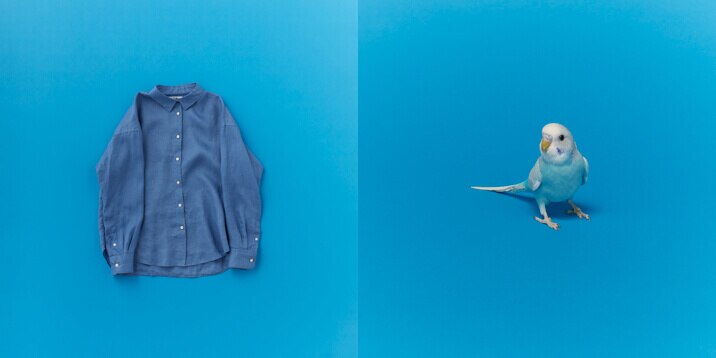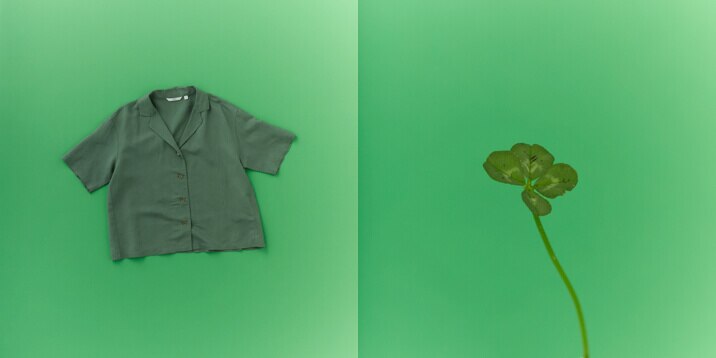 Living
in
Linen
Indulge in the luxury of linen and upgrade your everyday ensembles with the premium look and feel of 100% European-sourced linen and linen blend designs. Perfect for days in the office, weekends out and about or even easy days relaxing at home, linen is our favourite all-season staple. Available in a lineup of on-trend, versatile designs, including shirts, trousers, shorts, cardigans and more.
At Work
Whether you're working from the office or from the comfort of home, give your day a touch of smart style with the elegance and simplicty of a linen shirt or dress. Choose from long sleeved, short sleeved and sleeveless designs.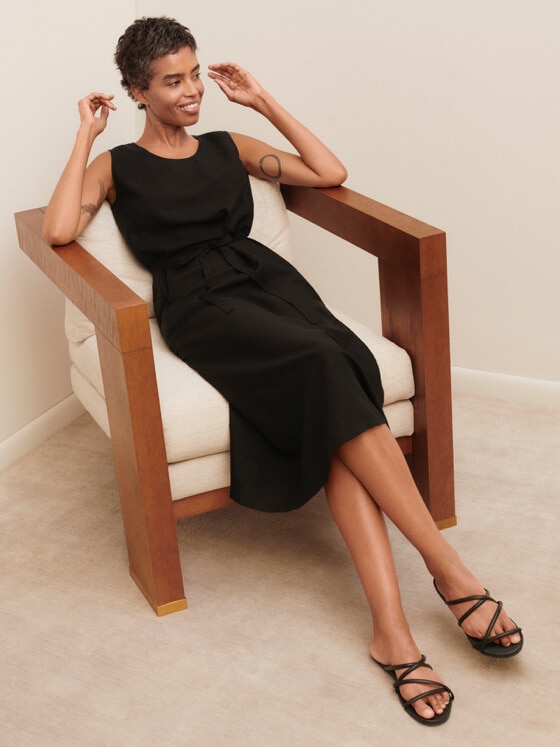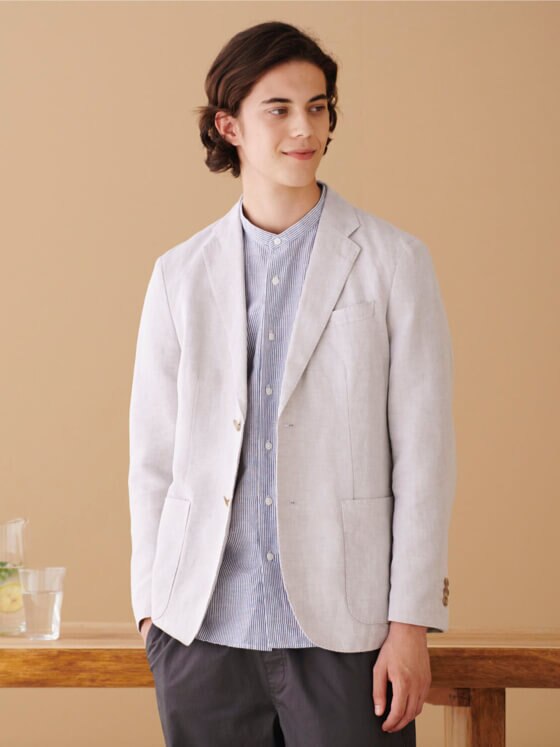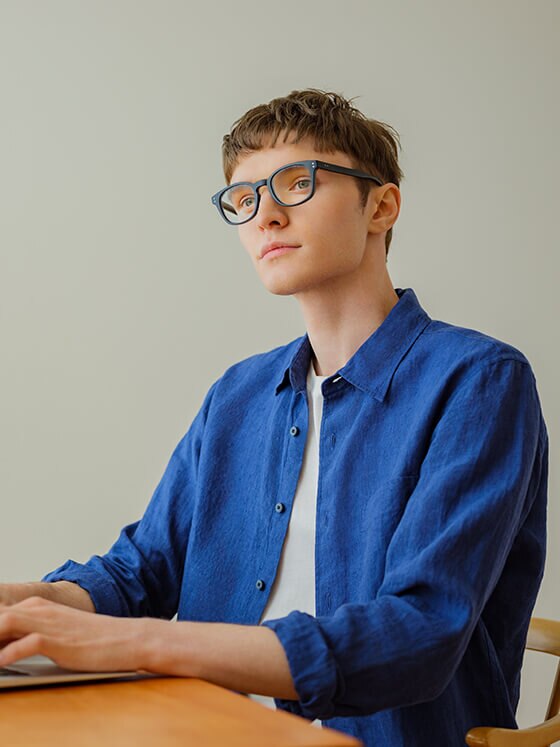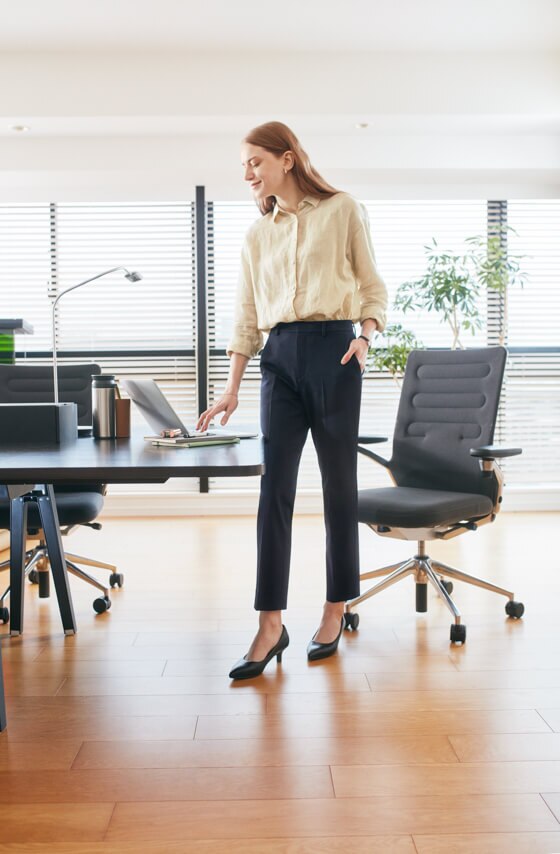 At Home
Make the most of relaxed moments at home with the lightweight and breathable properties of linen. Pair our linen shorts or trousers with a relaxed fit T-shirt for a casual yet refined look.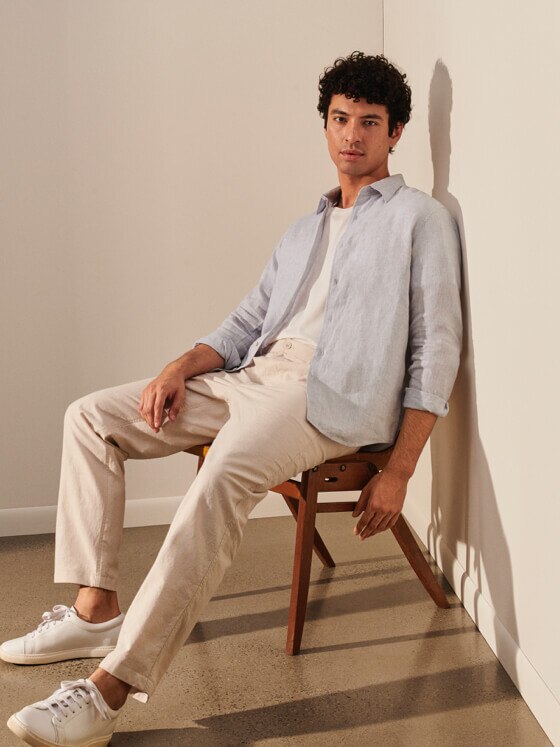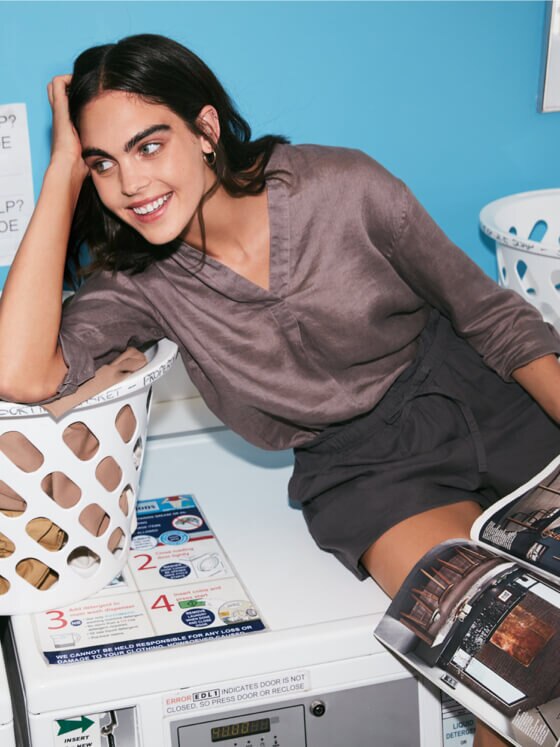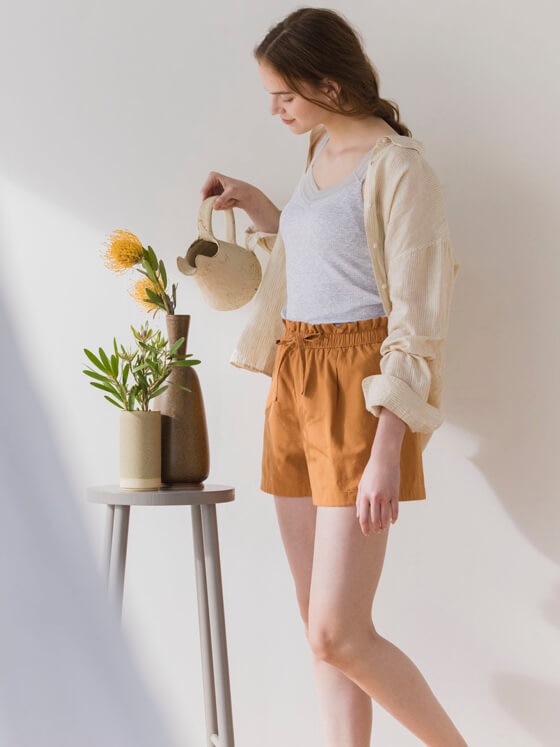 In the City
Choose from a broad collection of easy-to-style linen pieces for days spent out and about. Thanks to linen's naturally thermoregulating properties, this premium fabric keeps you equally comfortable on cool days or warm days, perfect as an all-season staple.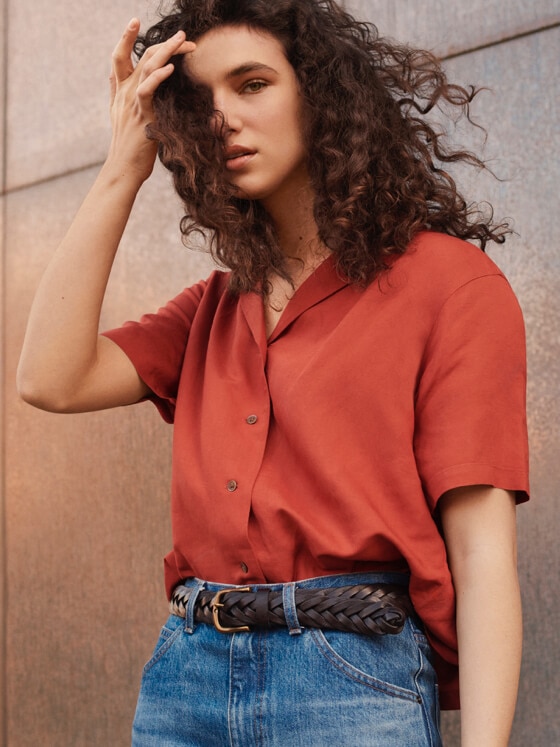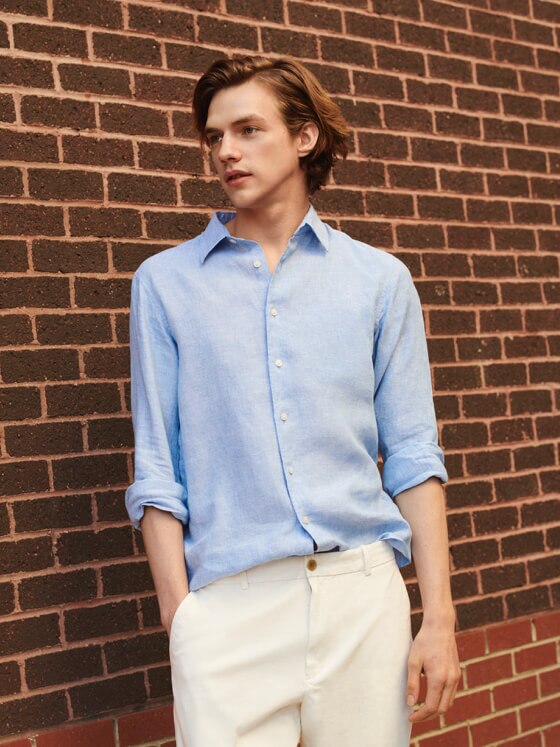 For Leisure
Make dressing up during downtime a breeze with a touch of naturally sourced, eco-friendly elegance. Our linen collection boasts a wide range of colour choices, so you can find pieces to suit your personality.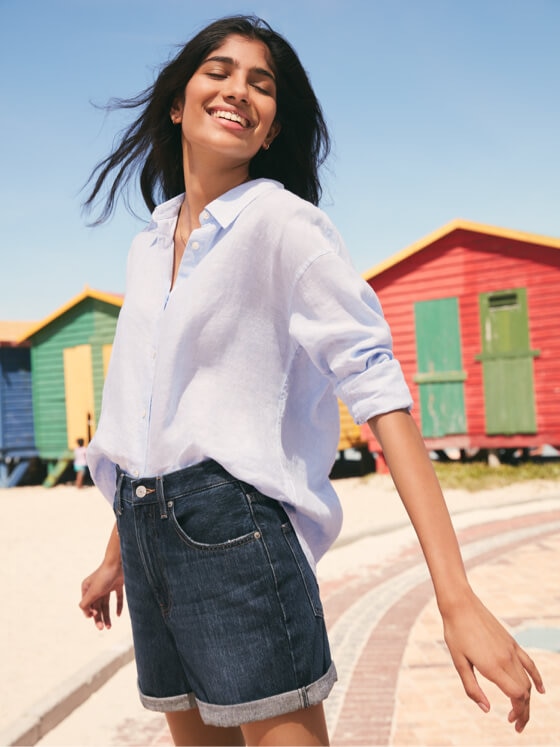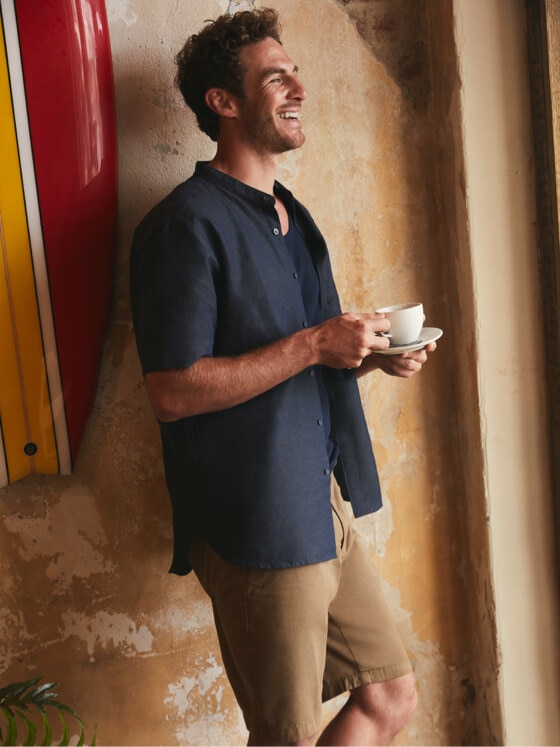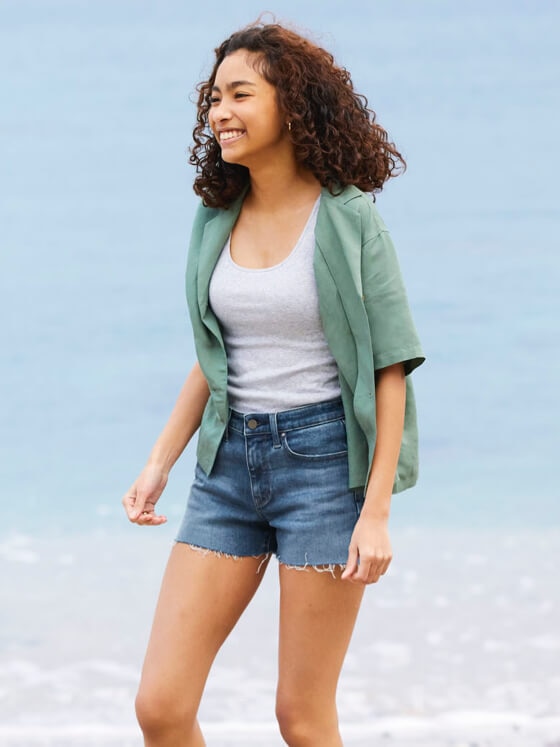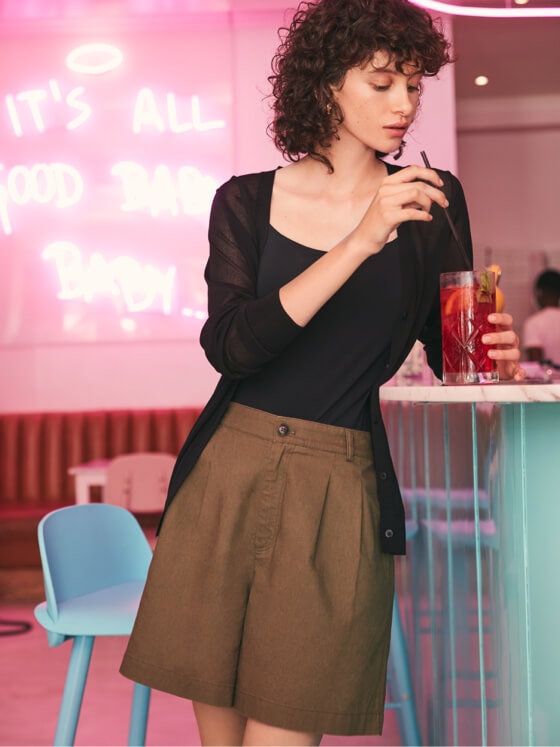 For Summer
Linen is summer's best friend. With a breezy drape, breathable fibres and a lightweight feel, our premium linen and linen blend shirts, trousers and shorts make summer days a whole lot more stylish and comfortable.