FIND YOUR PERFECT PAIR
UNIQLO JEANS FOR EVERYONE
The search is over. The perfect jeans are here.
The pair that just fits; in your wardrobe, in your outfits, in your life.
You're in sync with each other. You play off each other's strengths.
And together, you make a great team.
UNIQLO jeans are made just for you.
Skinny Fit Jeans
A super-sleek look paired with a soft, supple feel. Ultra-stretch fabric with 360 degree movement stays close to the body and moves in tune with you.
"We are a team. We are different, and learning from each other makes us better."Clara Heinrich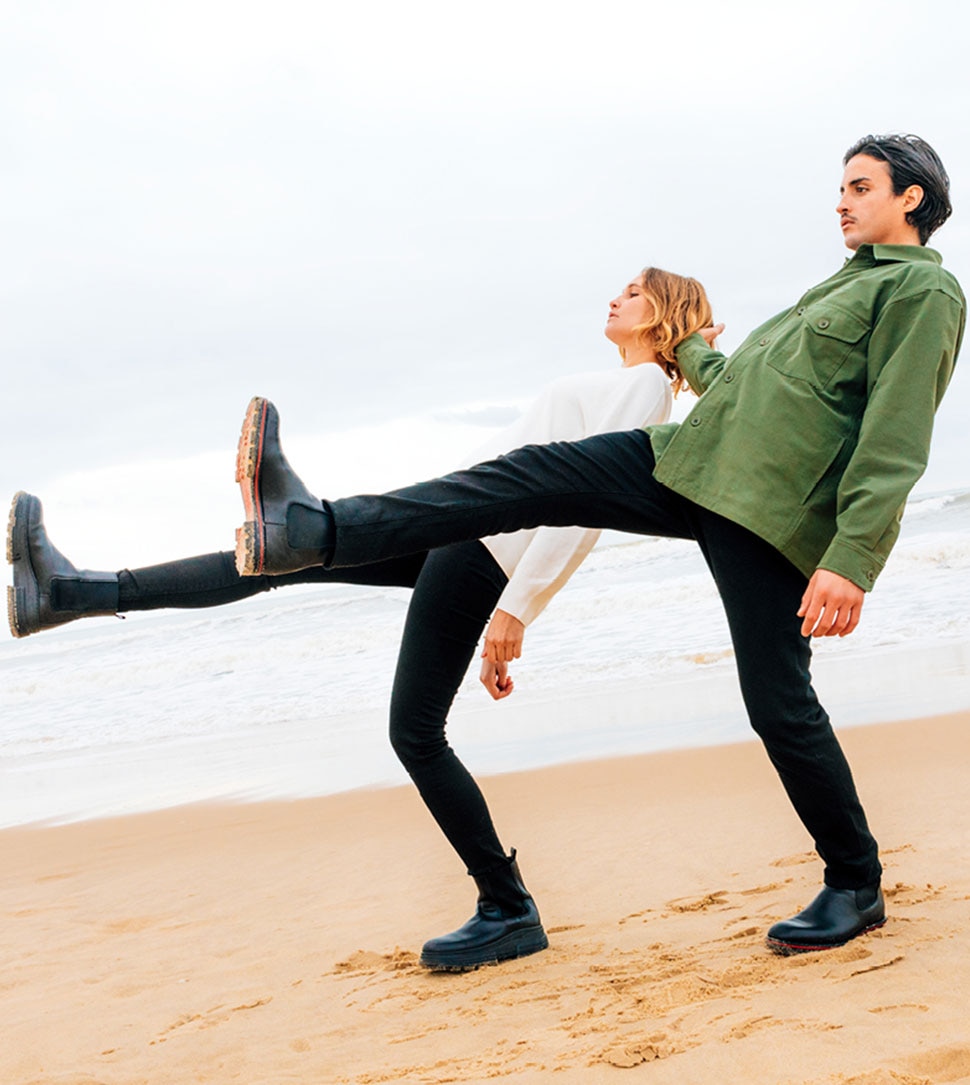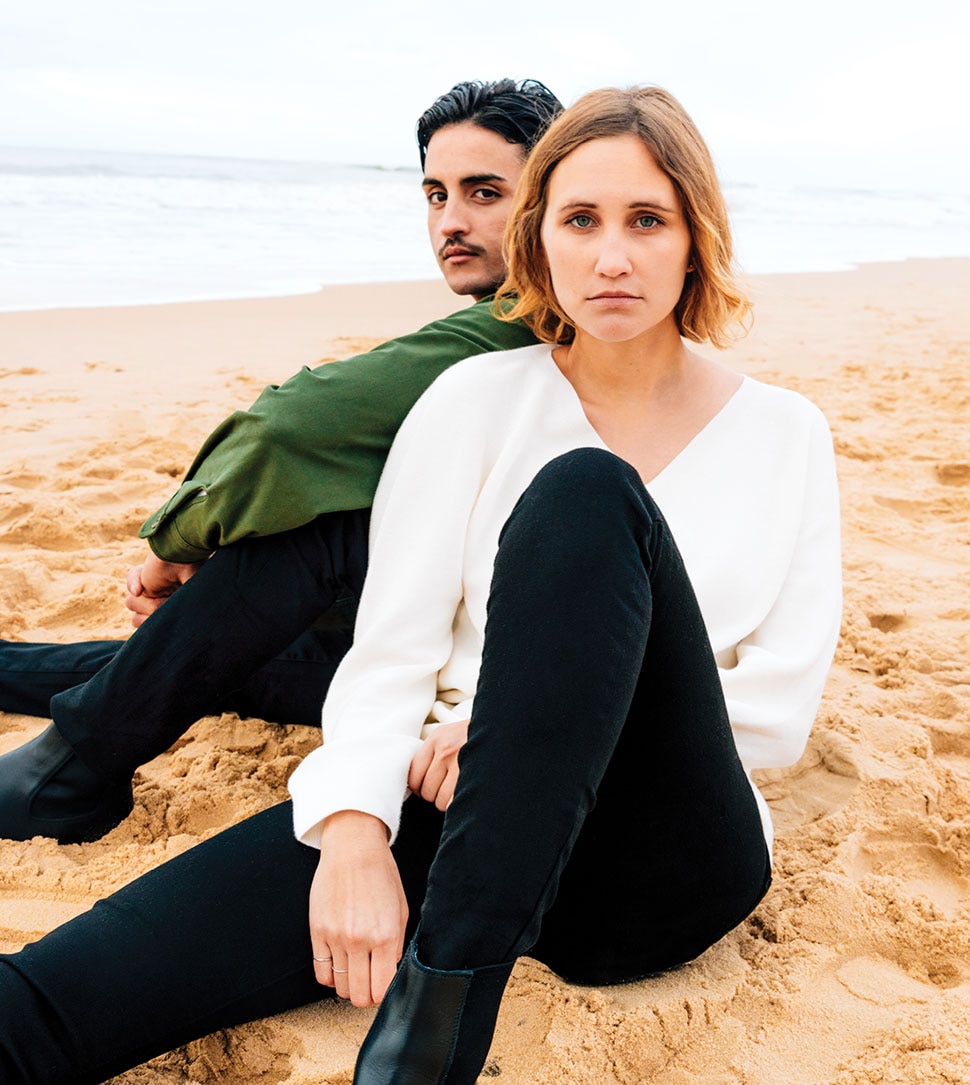 Ultra Stretch Jeans
Stretch that's cool, calm, and collected —and beyond comfortable. Our Ultra Stretch Jeans have been updated this season in a new length, with sleek back pockets for a streamlined look.
Fit:
These full-length, mid-rise skinny jeans feature a tapered silhouette.
Fact:
Like all UNIQLO black denim fabrics, our Black Ultra Stretch Skinny Fit Jeans are resistant to fading when washed and worn repeatedly.
"Nature allows me to create unknown stories. It's an endless resource."Clara Heinrich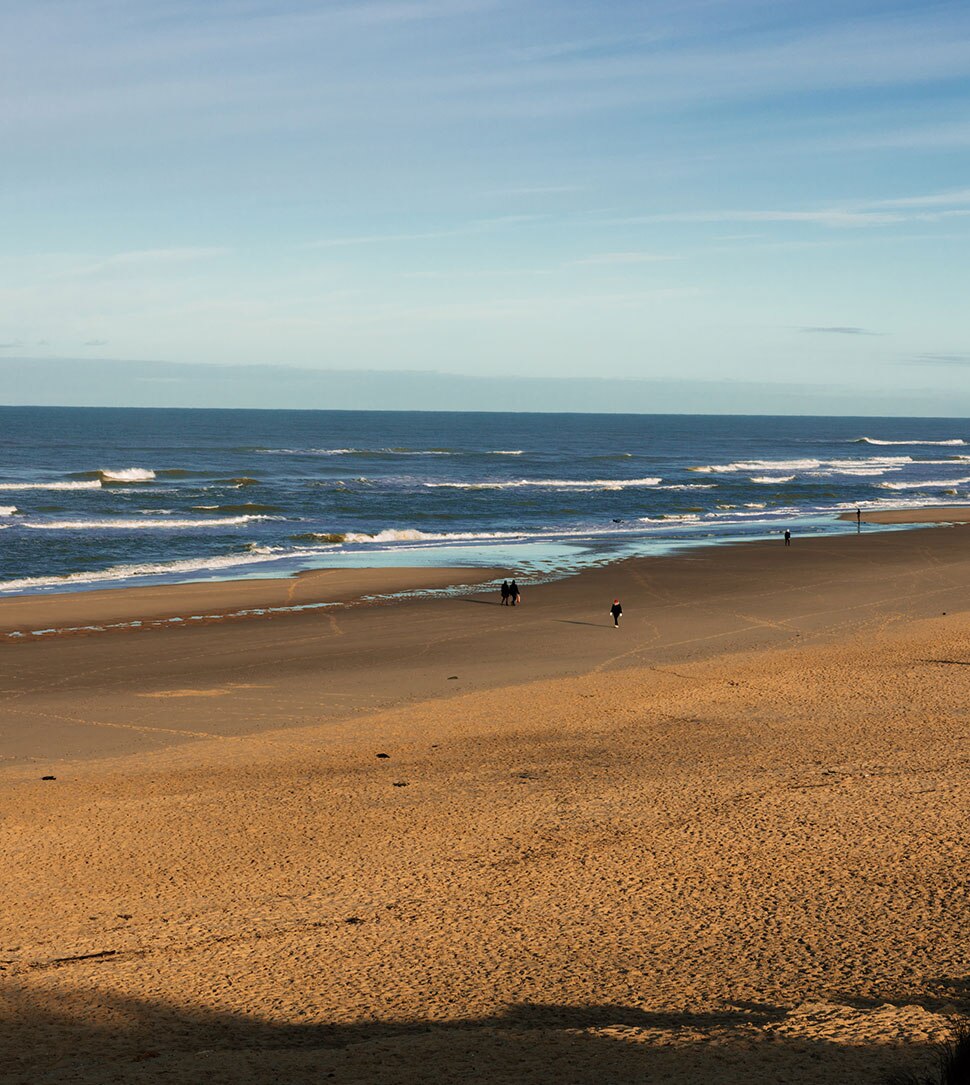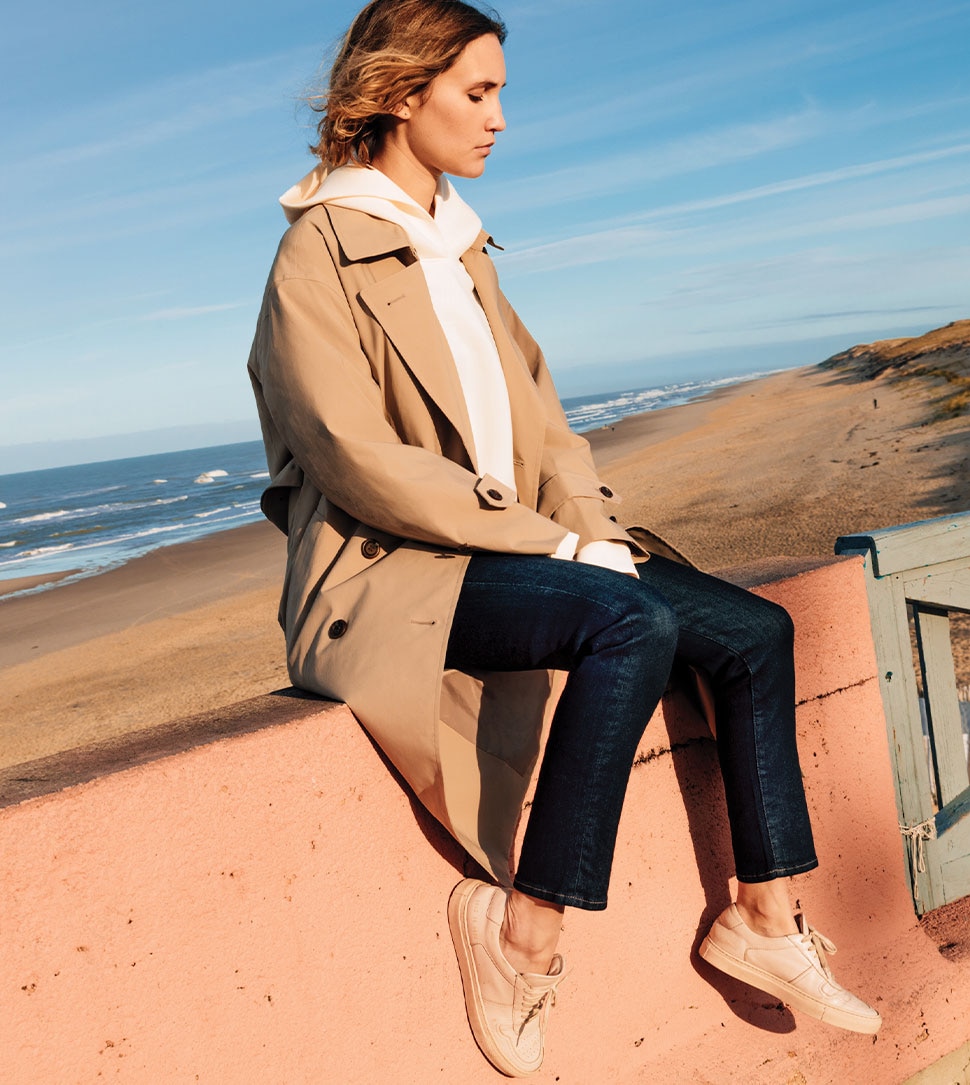 High Rise Sculpting Skinny Fit Ankle Jeans
The ideal skinny fit, with a modern cut that fits straight past the knee. Sculpting stretch denim feels soft on the body, and shapes hips and thighs to create a smooth, sophisticated line—without sacrificing comfort.
Fit:
These ankle-length, high-rise, sculpting skinny jeans feature a straight silhouette.
Fact:
Ingeniously designed front pockets sit flat on the body for a sleeker-looking waist.
SHOP ALL WOMEN'S JEANS
Slim Fit
A slim, tailored look paired with forward-thinking fabrics and flattering silhouettes.
"Through skateboarding, I was able to express my personal style for the first time."Danielle "Dee" Melendez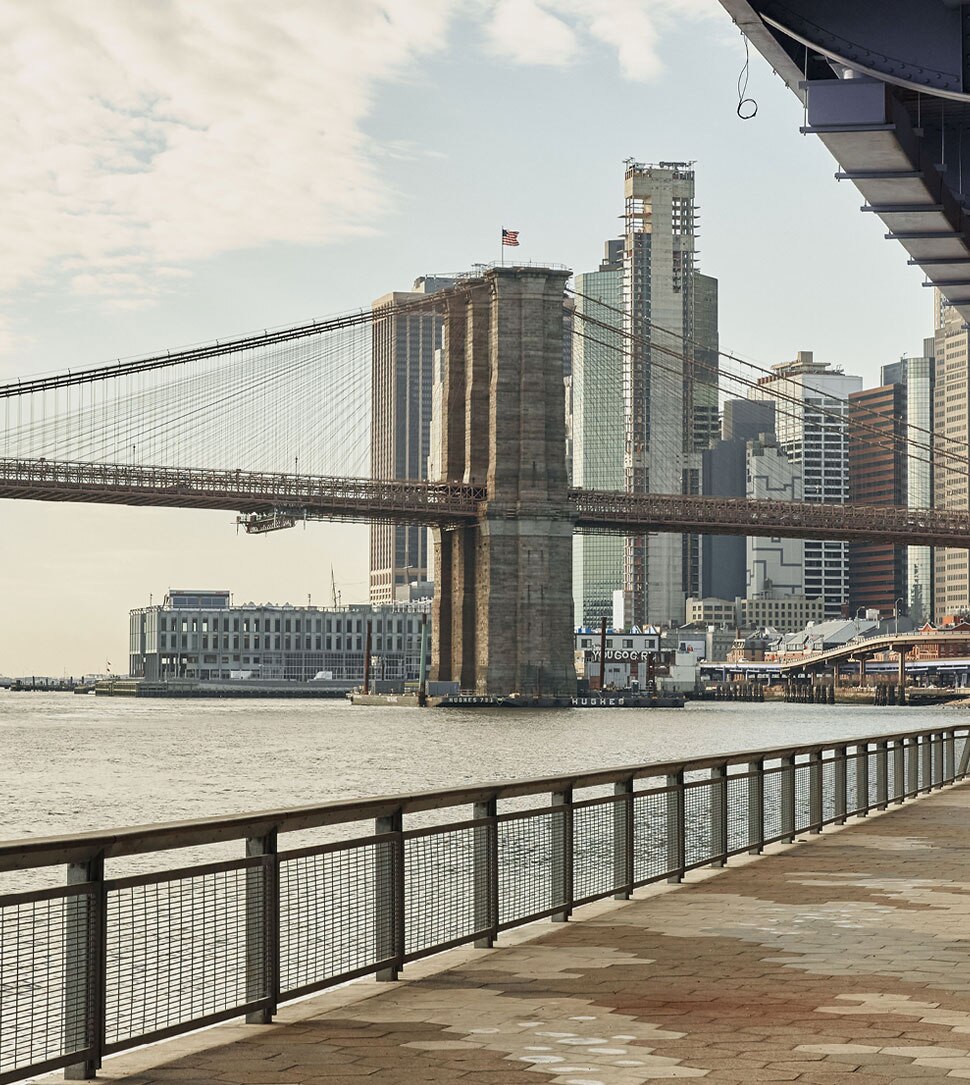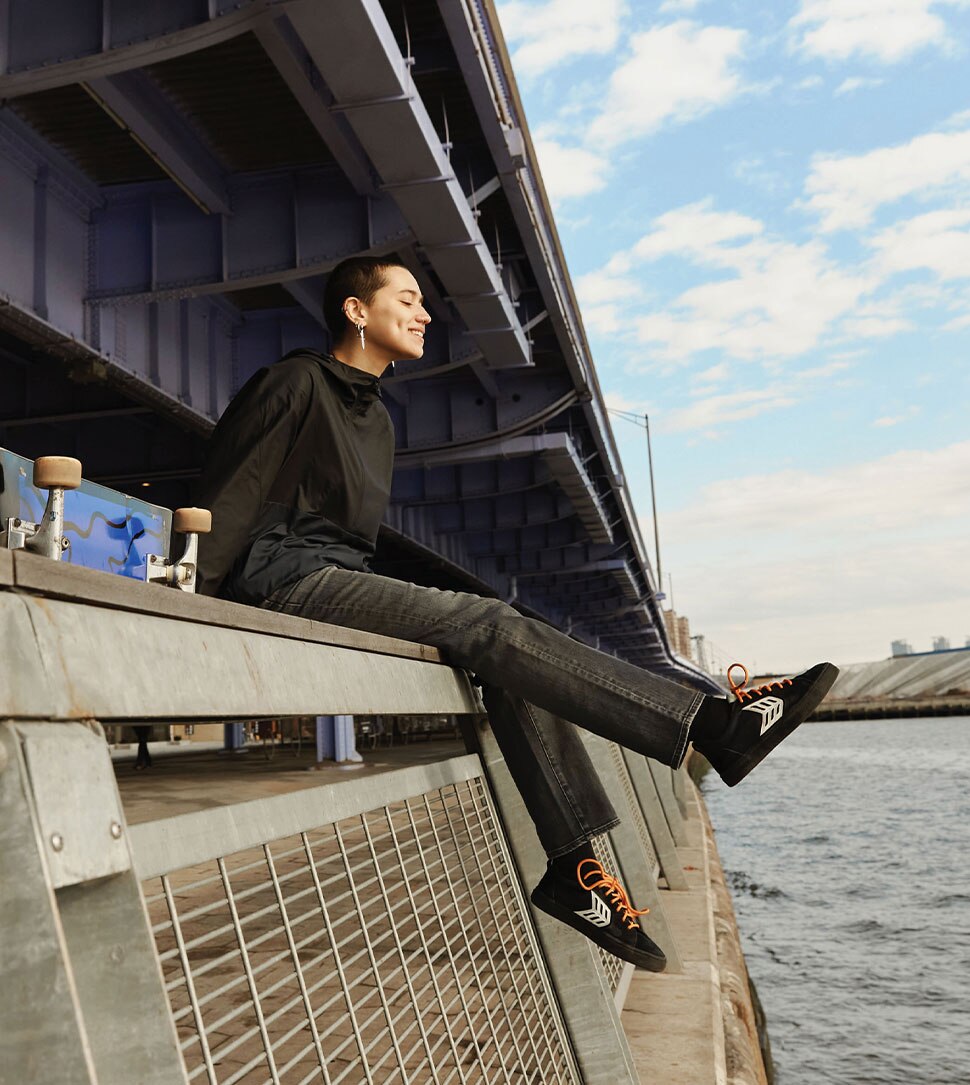 High Rise Slim Fit Straight Leg Jeans
Clean, straight lines, with just the right amount of stretch. Designed with a super-straight, hip-to-ankle cut that makes legs appear sleek and long, these jeans are crafted with moderate stretch to preserve a slim, straight silhouette.
Fit:
These full-length, high-rise slim jeans feature a straight silhouette.
Fact:
Ingeniously designed front pockets sit flat on the body for a smooth look.
SHOP ALL WOMEN'S JEANS
Regular Fit
A timeless look paired with a perfectly flattering fit. Made from 100% cotton denim in a choice of classic washes.
"I always had a hard time making new friends. Skateboarding changed that."Brianna King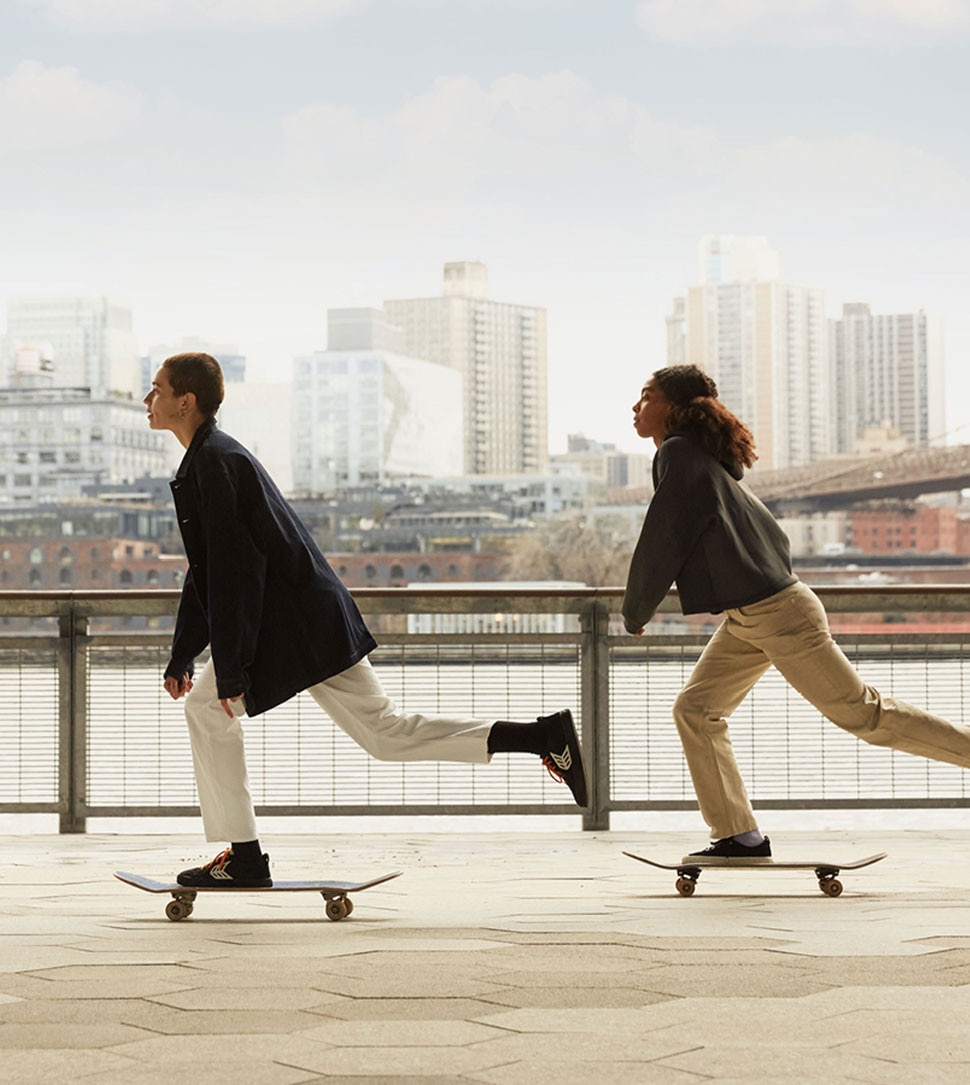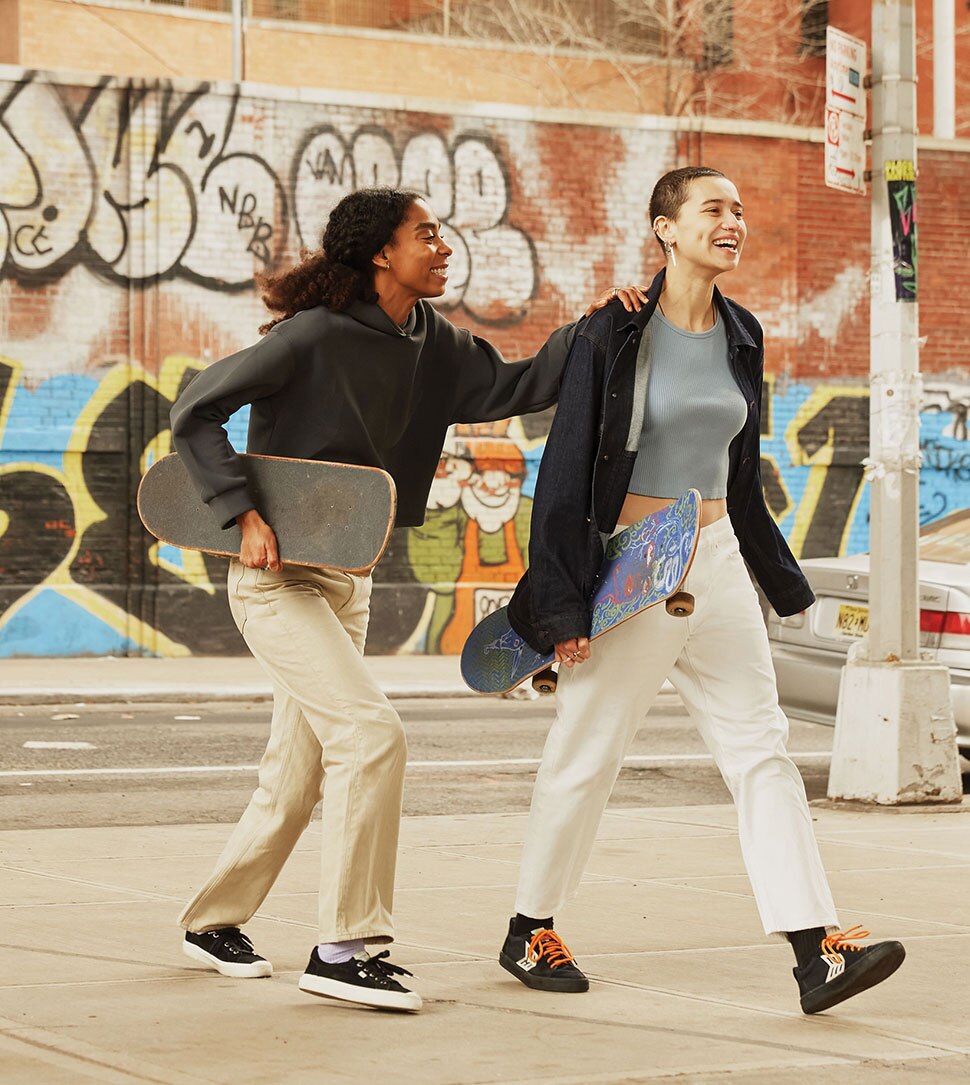 Regular Fit Straight Jeans
Our newest style of jeans—in a look that's instantly a modern classic. Designed with a contemporary high-rise fit and a straight silhouette, these jeans are available in a lineup of easy-to-style colours.
Fit:
These full-length, high-rise classic jeans feature a straight silhouette.
Fact:
These jeans are designed to perfectly frame the body, with a fit that skims—but doesn't stick—to legs.
SHOP ALL WOMEN'S JEANS
Relaxed Fit
Our newest stretch-free fit, styled for a casual mood and designed to hang effortlessly on the body.
"We're inseparable. Together we've become best friends and better skateboarders."Danielle "Dee" Melendez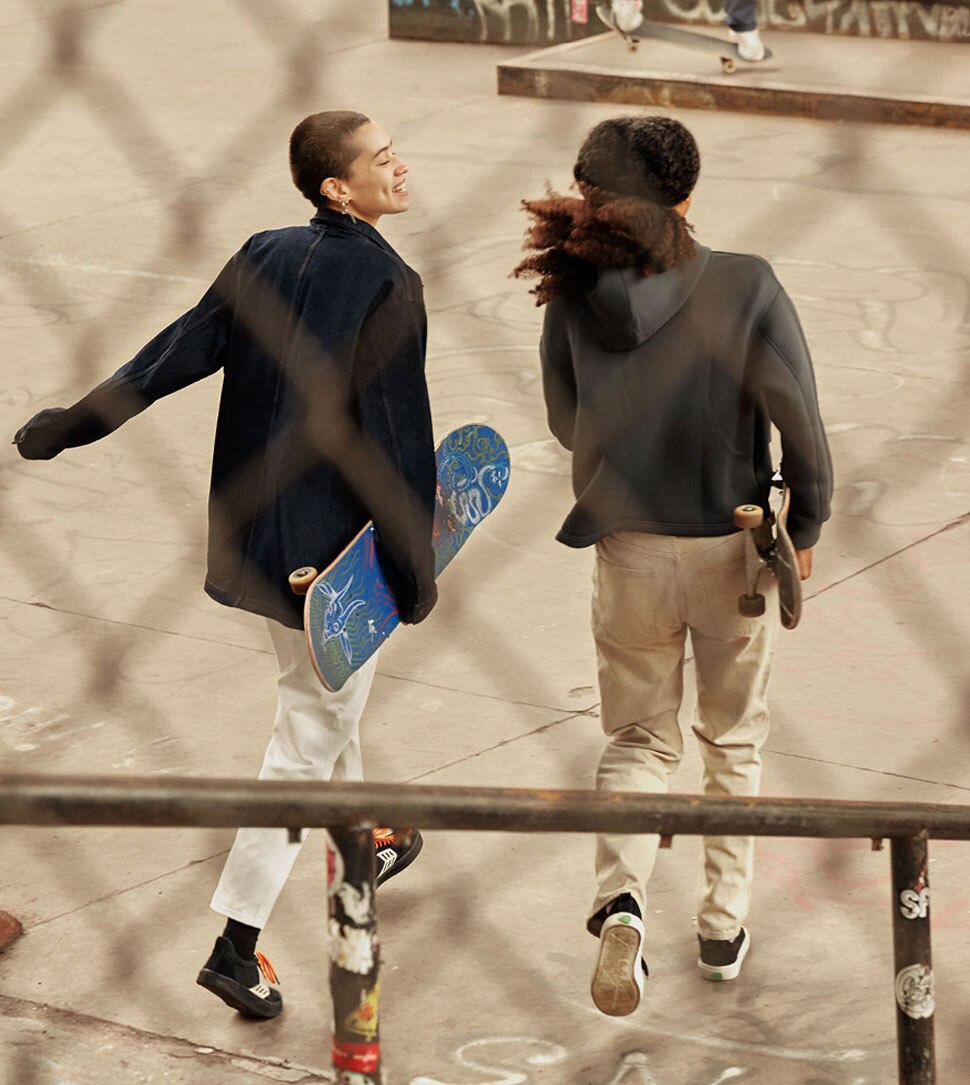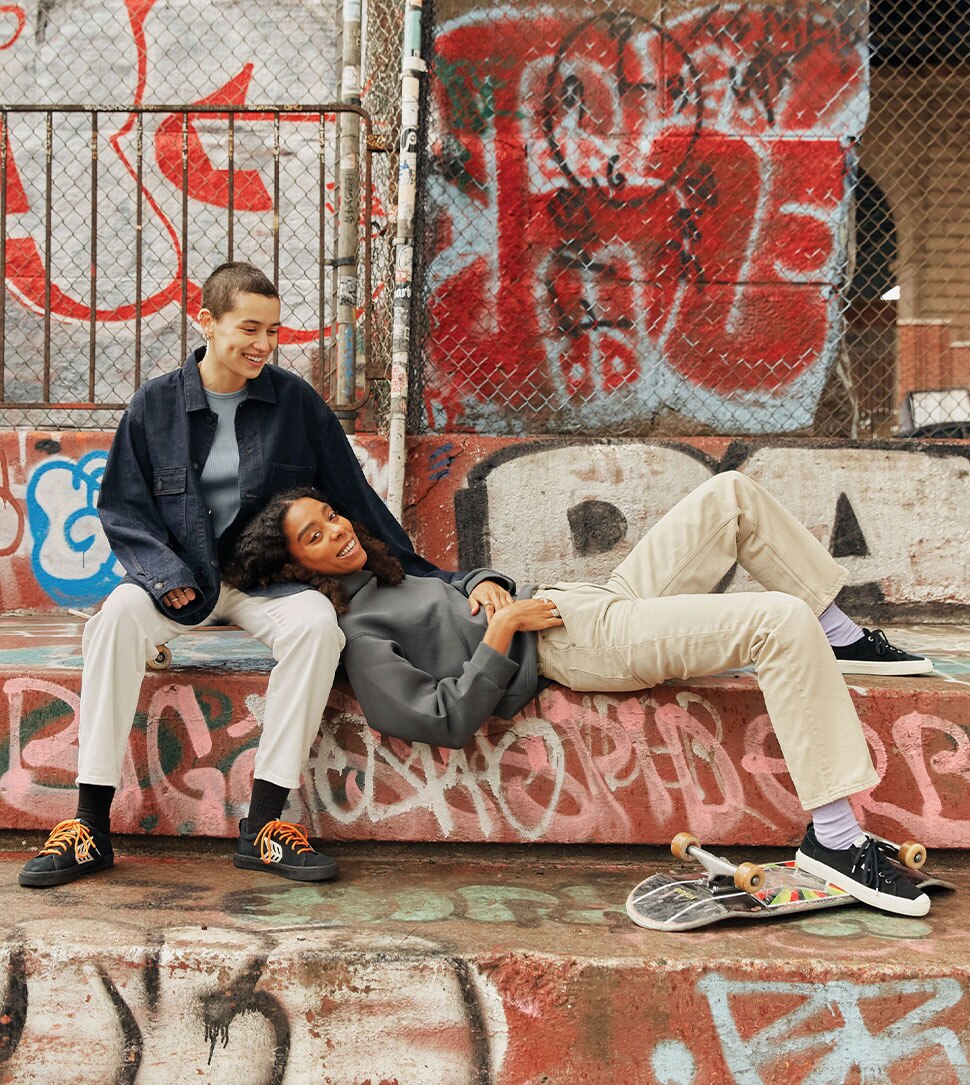 Relaxed Tapered Ankle Jeans
An all-new style, paired with a vintage denim vibe. Designed with a relaxed fit, these jeans offer a slightly wider shape with a tapered silhouette that conjures an easy, sleek, pulled-together mood.
Fit:
These ankle-length, mid-rise relaxed jeans feature a tapered silhouette.
Fact:
These jeans feature stretch-free denim for an authentic look and feel.
SHOP ALL WOMEN'S JEANS
About UNIQLO Jeans
01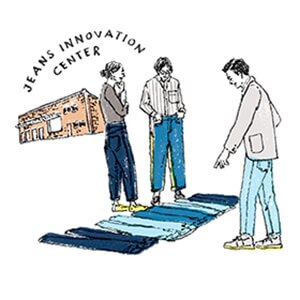 The story begins in our Jeans Innovation Center (JIC).
Established in Los Angeles in 2017, the JIC researches and develops new approaches to every step of the jeans manufacturing process.
02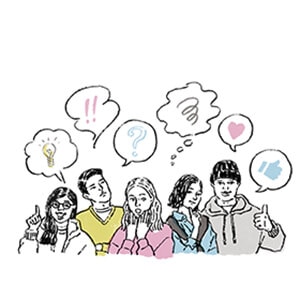 Your feedback shapes how we design our jeans.
The voices of our customers from across 20 different countries provide the inspiration for our ongoing innovation.
03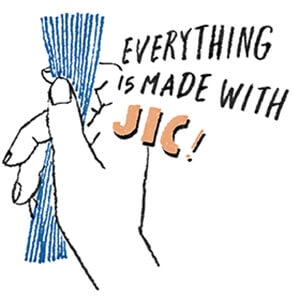 The JIC fine-tunes every single detail.
From the threads to the fabric, from the sewing to the engineering; we take what you've told us about the jeans you love and put it into brand new designs.
04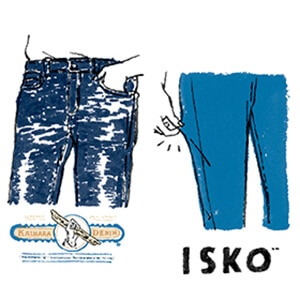 Perfecting our jeans in partnership with the best
We have developed this approach by formulating innovative new materials in collaboration with some of the world's most celebrated fabric makers, including KAIHARA and ISKO.
05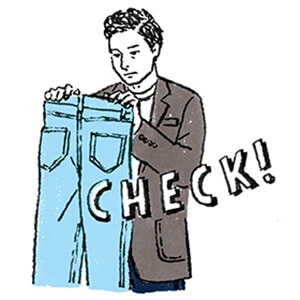 Every pair of UNIQLO jeans is checked by hand.
Our Quality Control team witholds the high quality you've come to expect from UNIQLO by verifying each pair of jeans is suitable with detailed hands-on checking.
06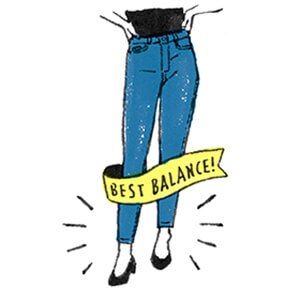 Optimised for every market
All jeans are engineered to be the optimal length in the countries for which they are destined, all while retaining the intended silhouette. Even if you opt to use our handy alterations service!
07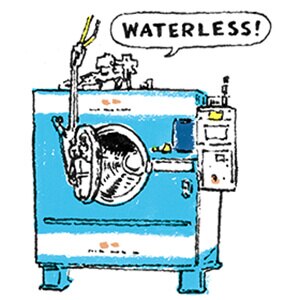 Kind to the environment
BlueCycle reduces water use in the finishing process by up to 99%*. Jeans are finished with just about a teacup's worth of water. Laser distressing replaces sandpapering and improves the work environment.
*Data is based on a study of Regular Fit Jeans (68 Blue) between 2017 and 2018. Water savings will vary slightly between products.