THIN, LIGHT AND WARM
Providing warmth from within,
our innovative HEATTECH innerwear makes Winter styling effortless.
Styling with HEATTECH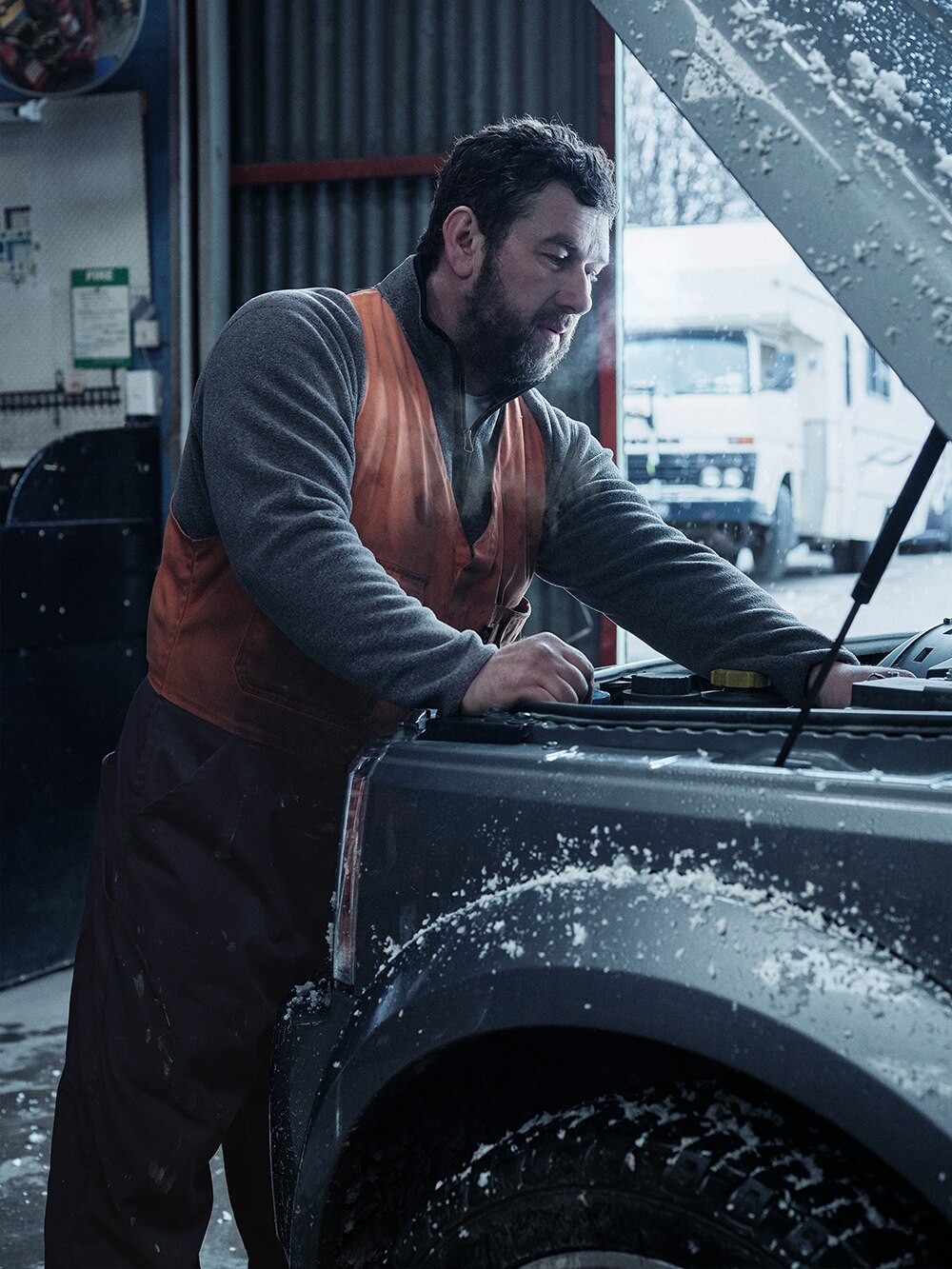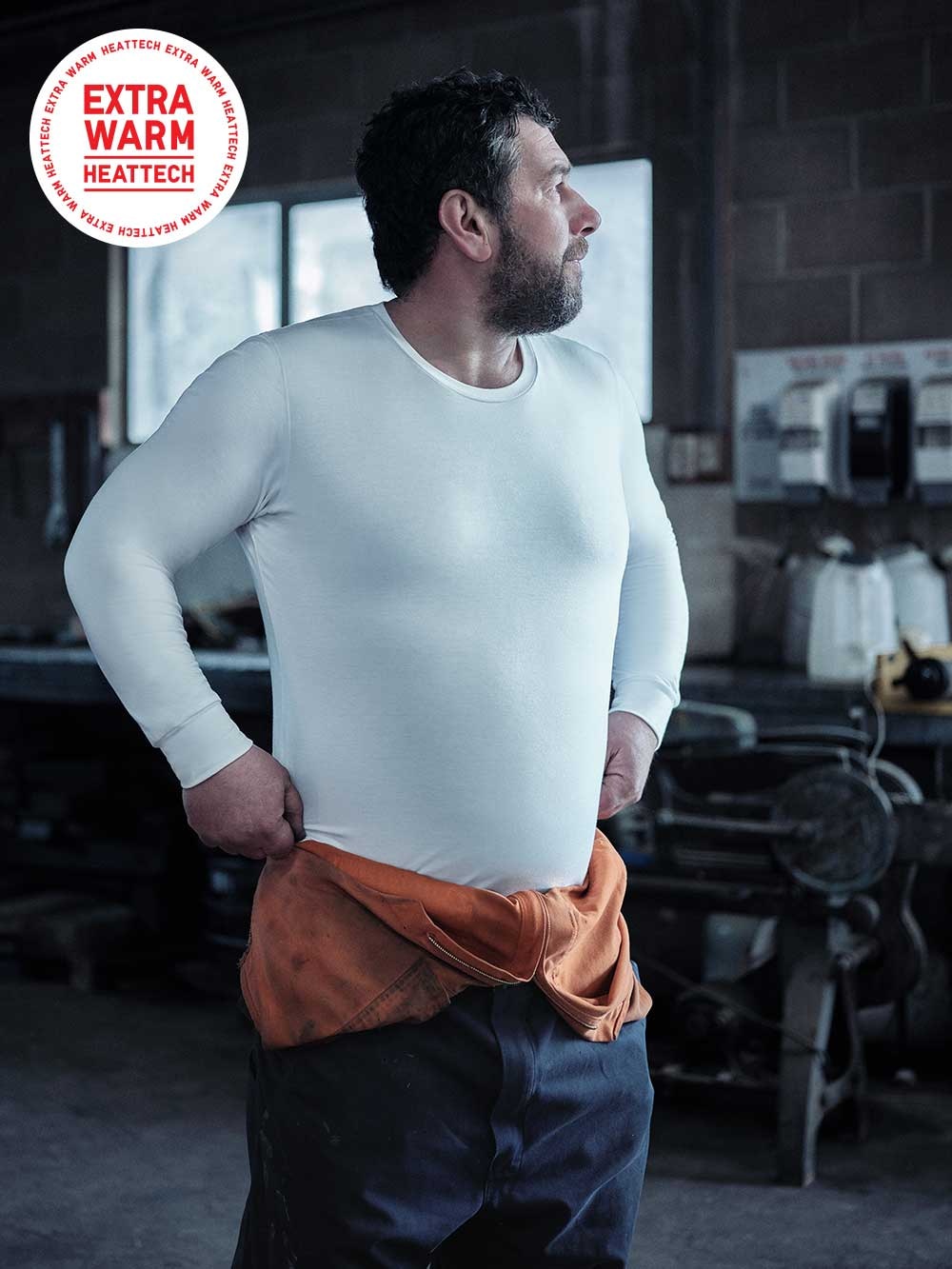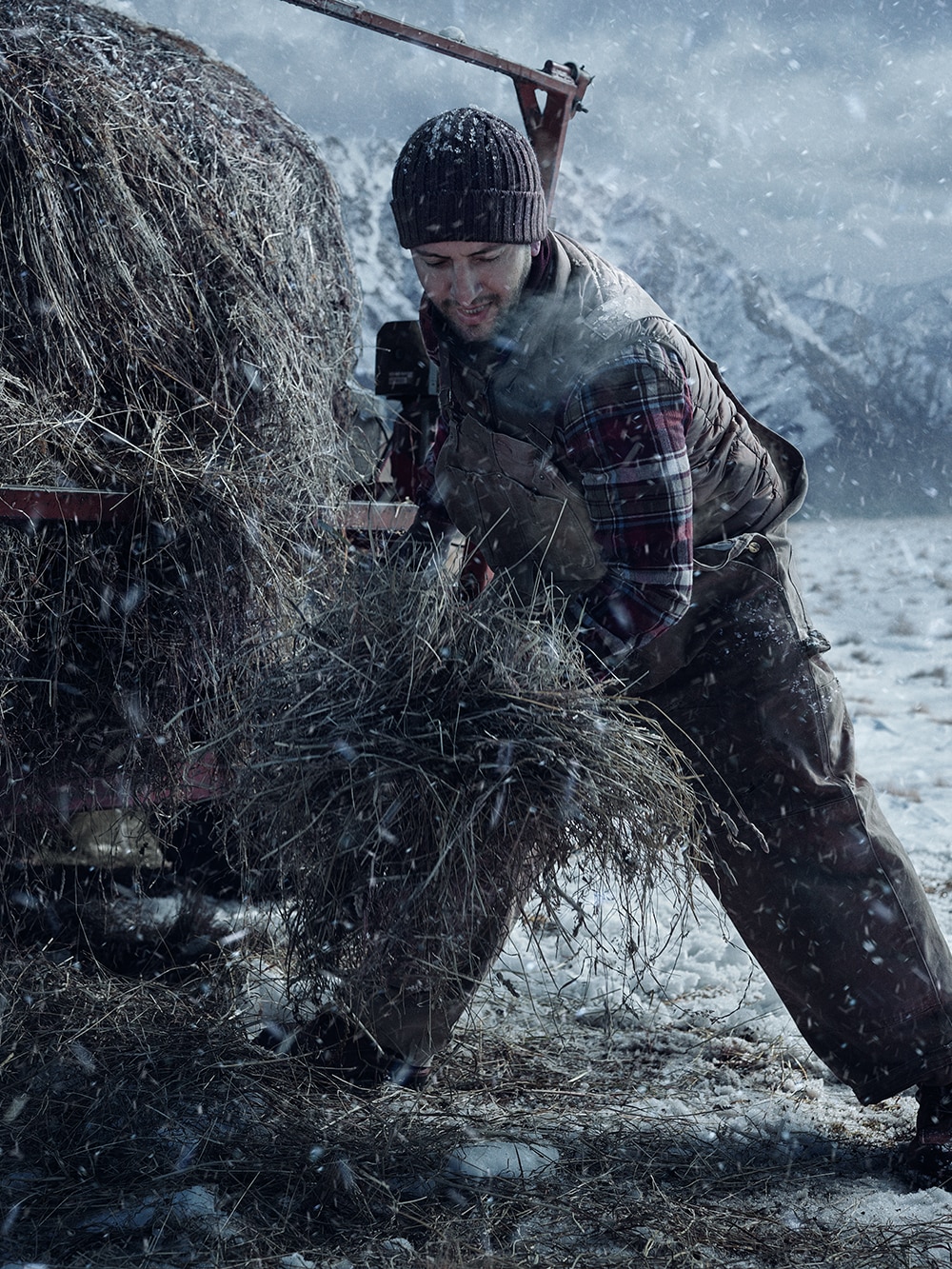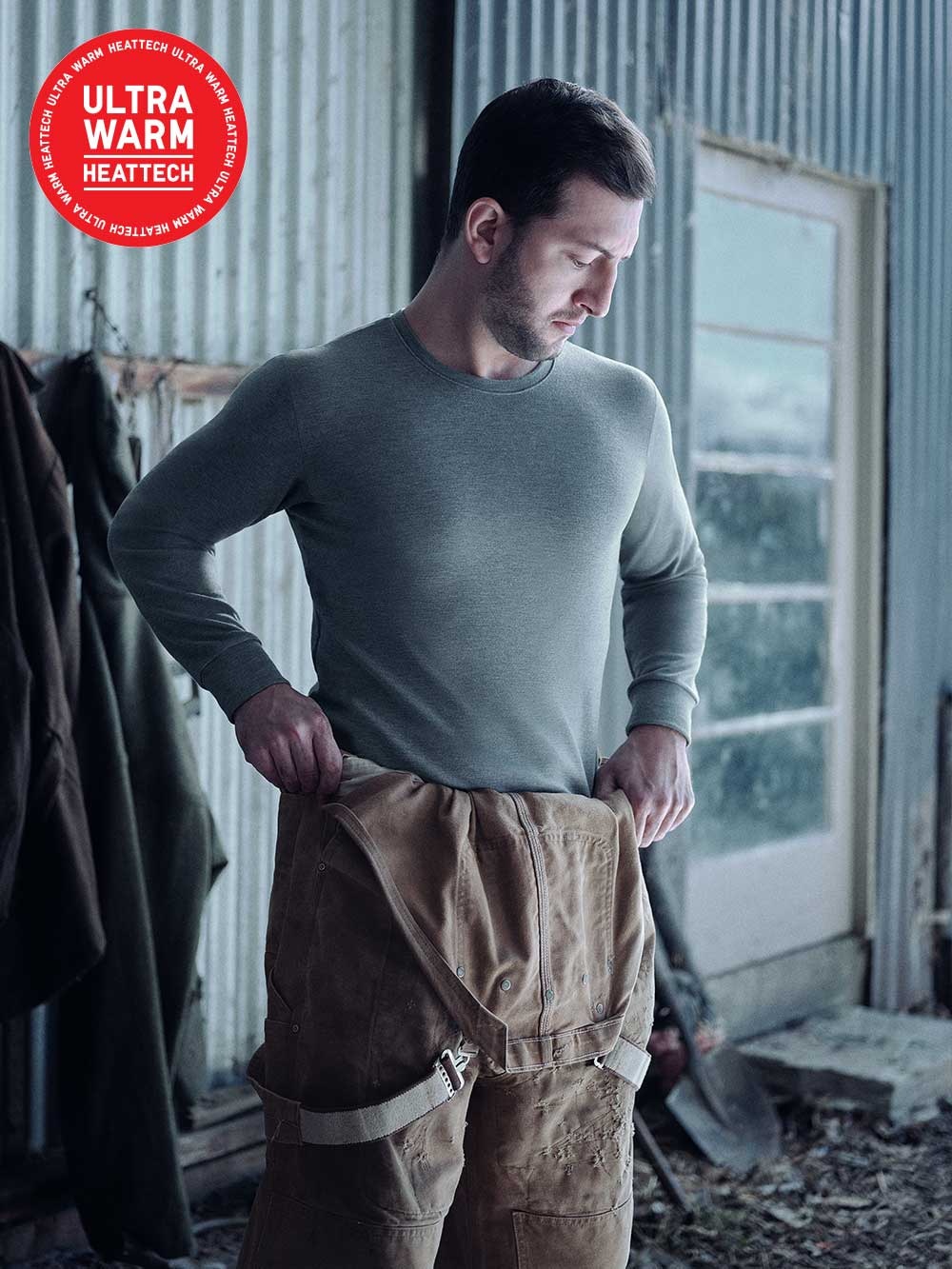 What exactly is HEATTECH?
HEATTECH generates warmth from your body
Discover our innovative bio-warming fabric
which generates heat without any unnecessary extra weight.
An intelligent design cleverly converts body moisture into valuable heat,
ensuring you stay warm throughout the cold season.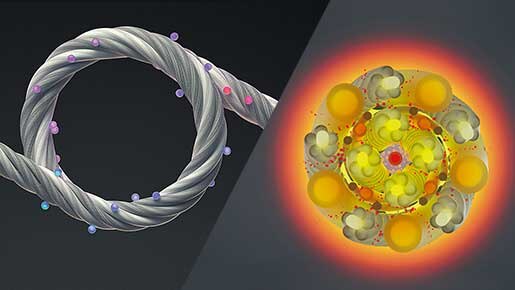 Special fibres absorb water vapour from the body and convert it into heat
Mesh construction of micro acrylic air pockets that trap air for insulation
HEATTECH is not only warm.
It keeps you feeling fresh too.
As well as keeping your body warm, moisture-wicking fibres work to release excess moisture and keep you feeling fresh no matter how challenging your day.
HOW HEATTECH WORKS
Three types of HEATTECH to choose from
HEATTECH
Ideal for everyday wear in Winter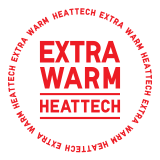 HEATTECH Extra Warm
Ideal for Colder Days
HEATTECH Ultra Warm
Ideal for extreme cold
The secrets of HEATTECH
Many years of research have resulted in a fabric that's moisture-wicking and bio-warming.
Water vapour from the body is absorbed by highly absorbent rayon. The energy from this moisture is converted to heat, giving the fabric itself a unique warming effect.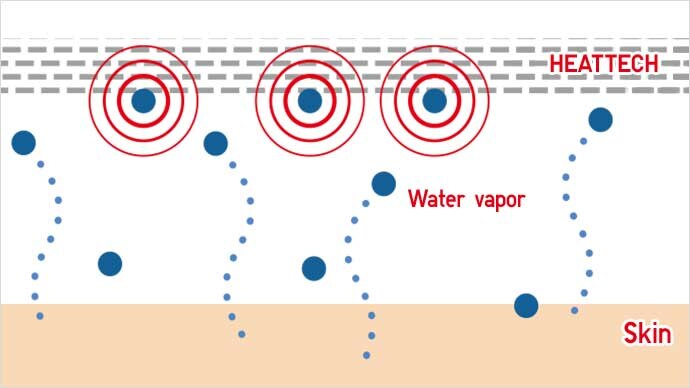 This image demonstrates how HEATTECH converts a tiny amount of water vapour from your body into heat: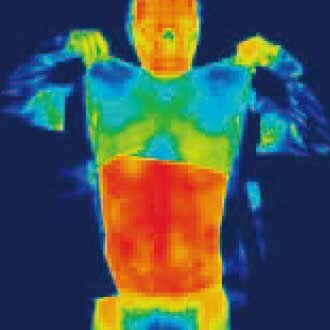 HEATTECH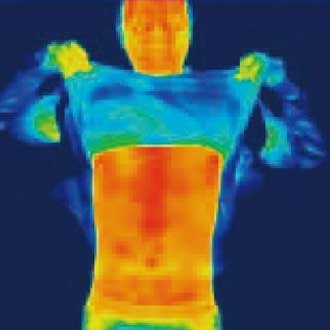 100% Cotton
Please note: This image shows the temperature of the HEATTECH fabric. It does not indicate an increase in body temperature.
Ultra-fine microfibres create a highly insulating layer of air around the body.
What makes us feel warm? It's all about stopping warm air from escaping. HEATTECH uses fibres 10x finer than a human hair to create a powerful layer of insulation, preventing warm air from escaping. It's these fibers that enable such a thin inner layer to provide such good insulation.
Please note: Some of the fibres used in our HEATTECH range for kids and babies are different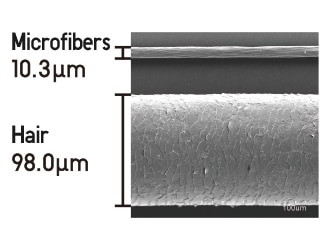 Watch us test the heat retention of our HEATTECH range:
Our unique material stretches in all directions for a comfortable fit.
We have developed a specially knitted fabric that moves with your body. Even when you layer up in cold weather, HEATTECH still provides impressive ease of movement and range of motion.
Watch us test the stretch performance of our HEATTECH range:
HEATTECH offers three levels of increasing warmth, designed for a wide range of climates and situations.
As well as regular HEATTECH, we also offer HEATTECH Extra Warm, boasting a raised nap lining making it 1.5x warmer than its regular counterpart. For extremely cold days, there's HEATTECH Ultra Warm; 2.2x warmer than regular HEATTECH and our warmest innerwear ever.
Please note: HEATTECH Ultra Warm is not available for babies.

HEATTECH
Regular HEATTECH absorbs moisture released by the body and converts it to heat. Air pockets provide reliable insulation.

HEATTECH Extra Warm
Fibres are raised for increased insulation. A soft brushed lining provides an added feeling of cosy warmth.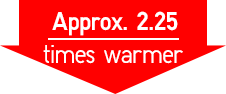 HEATTECH Ultra Warm
Fibres are longer and raised even further, making this our most insulating HEATTECH ever.
Moisture-wicking performance works to keep you feeling fresh.
HEATTECH fabric is made up of a combination of several different fibres, so it offers much more than just bio-warming performance. It also features a very high number of absorbent fibres, which move moisture and sweat away from your skin to keep you feeling comfortable for longer.
Please note: Our HEATTECH range for babies does not contain Argan oil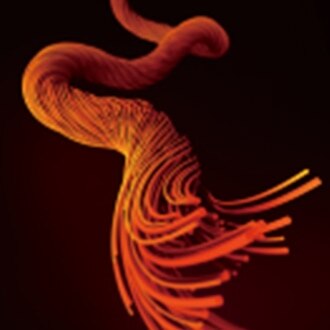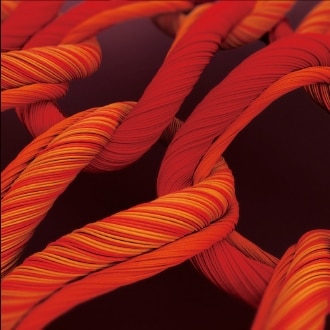 Watch us test just how absorbent HEATTECH is:
HEATTECH feels smooth and moisturising in Winter; essential during a time of year when your skin is naturally prone to dryness. All our HEATTECH innerwear for adults comes enhanced with moisturising Argan oil.
Since 2017, we've added Argan oil to all our HEATTECH innerwear. This rare oil, sourced from Morocco, is known for its indulgent moisturising properties. The result is HEATTECH fabric that feels silky and smooth, even in winter when your skin becomes more sensitive.
Please note: Our HEATTECH range for babies does not contain Argan oil
Watch us test just how smooth HEATTECH feels:
We first introduced HEATTECH to the world 17 years ago. Every year since, we've improved it in the pursuit of our most advanced HEATTECH ever.
17 years since HEATTECH's launch, we are still making constant improvements and changes, aiming for an incomparable experience of real warmth and real comfort. We updated our range every year based on feedback we receive from you. This year, all three grades of HEATTECH contain Argan oil, which customers told us they love. We've also updated important details like stitching, ribbed finishes and colour choices. Now's the time to try our most advanced HEATTECH ever.
Please note: Our HEATTECH range for babies does not contain Argan oil