Babies' Pyjamas, Innerwear & Socks
Age: 1-4 years

We know that comfort and warmth are essential for newborns, babies and toddlers. That's why we created our collection of babies' pyjamas, innerwear and socks to be soft, snug and soothing. Patterned pyjama sets make bedtime fun, high-performing HEATTECH tights cleverly capture and retain body heat when it's cold outside and our colourful socks are ideal for keeping tiny toes toasty.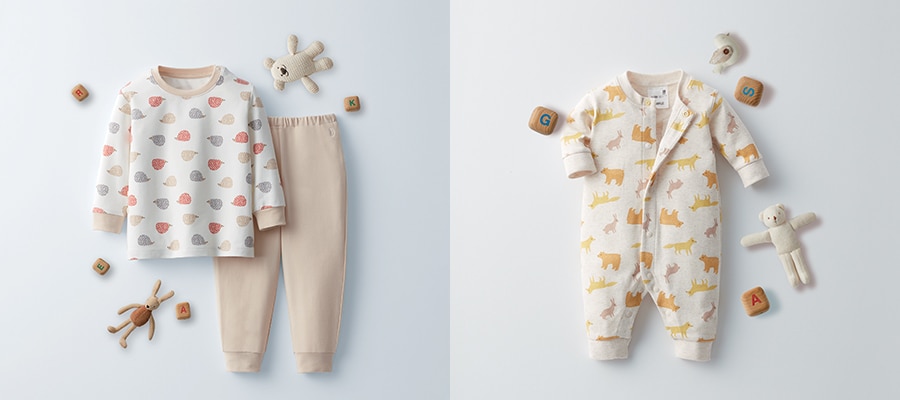 When your baby sleeps soundly, you do too. Put them down in one of our cosy two piece pyjama sets, boasting snug diamond-patterned quilted designs for padded comfort and soft, pure cotton construction which is kind against baby's skin.
Keep little toes toasty with our selection of babies' socks and innerwear. Socks with anti-slip grip dotted soles feature charming print patterns and colours, while our clever HEATTECH tights boast lightweight material with heat retention properties, so your little one can continue being themselves even when it's chilly.
Top