Hey, Let's Go!
The design incorporates a wide variety of art featuring Ghibli's best-known works, as well as the work of Thai artist Kanyada. Through this collection, we hope that the brilliance and energy of Studio Ghibli reaches each and every one of you. Hey, Let's Go!
Special Talks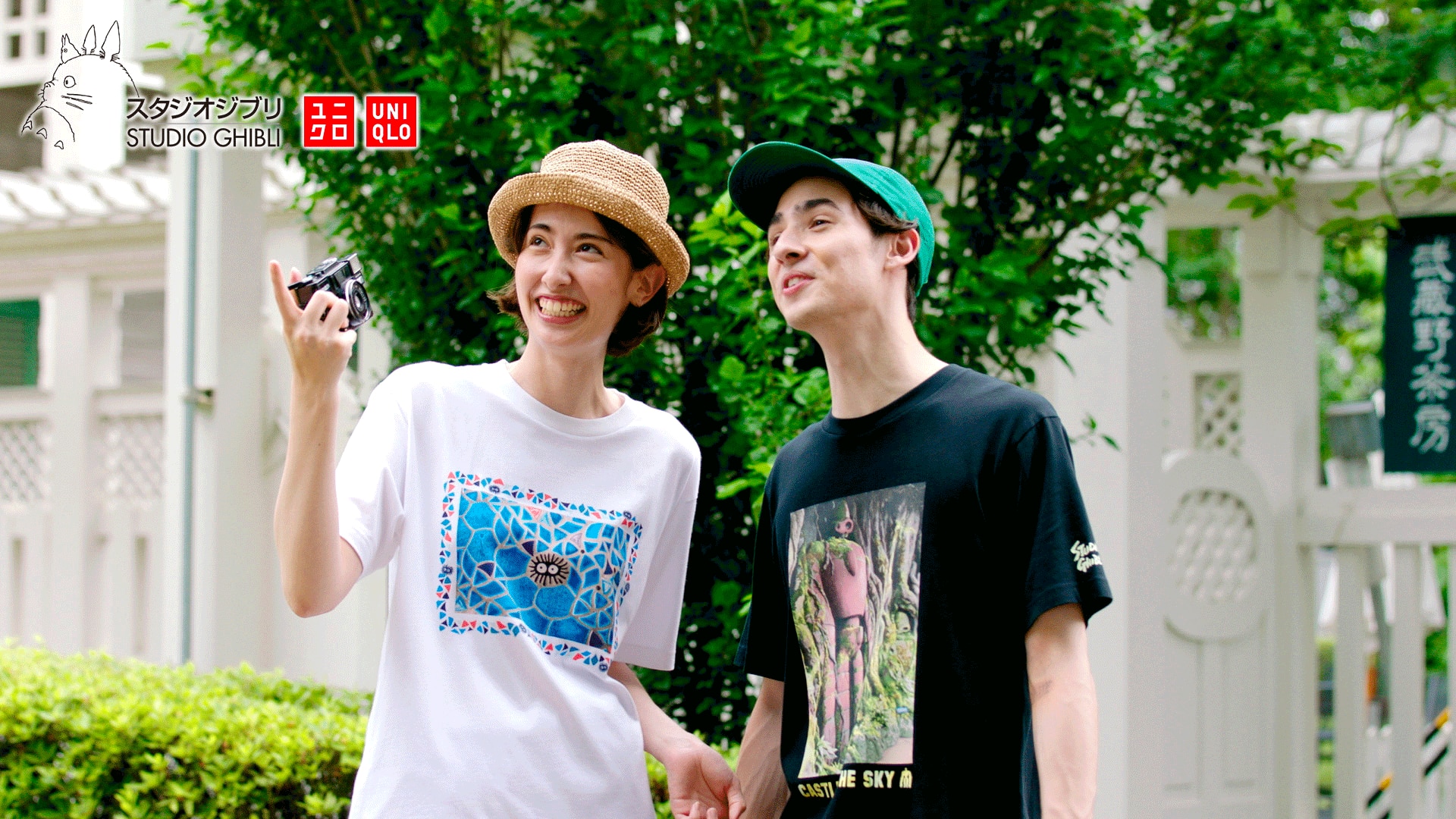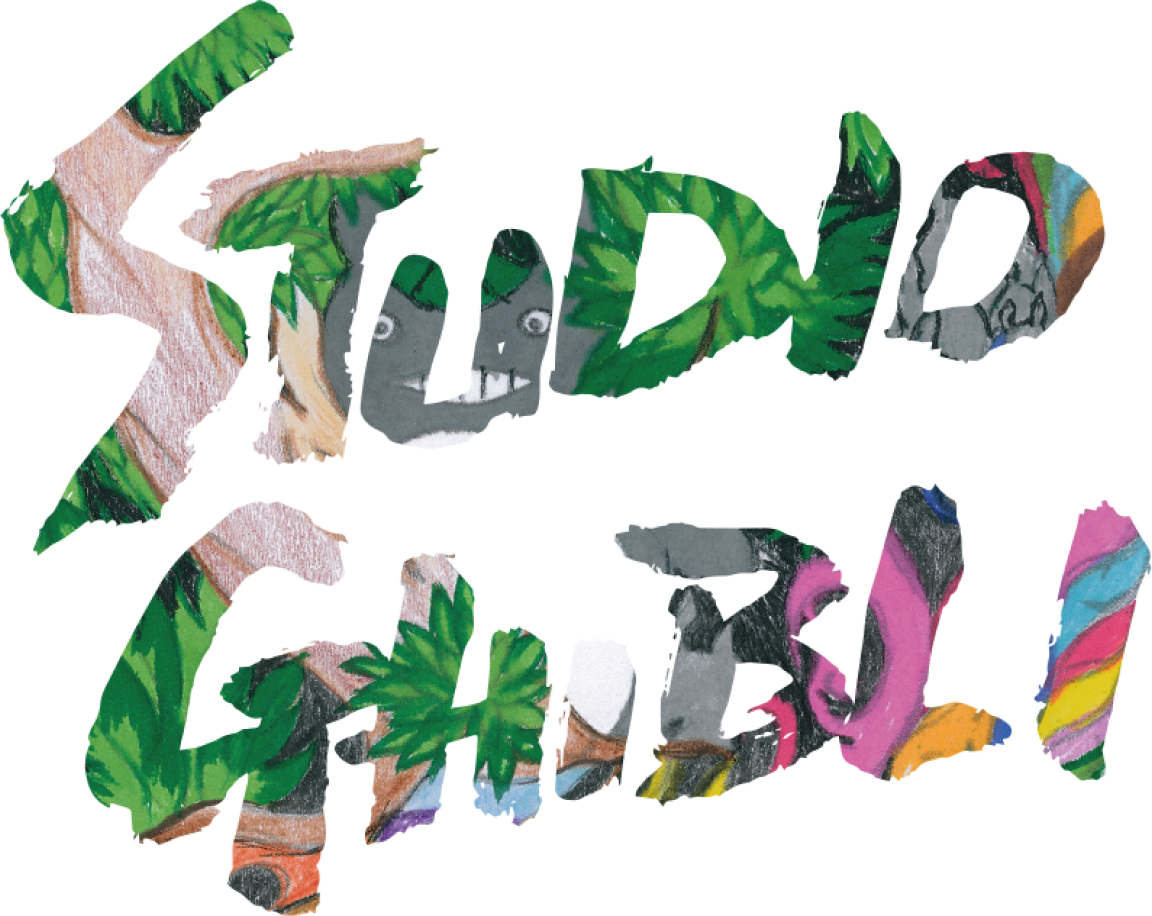 Event
Novelty

Free! Get a poster that feature iconic character from Studio Ghibli (My Neighbor Totoro or Spirited Away) when purchase 2 pieces of STUDIO GHIBLI UT from 11 December 2023 until 29 December 2023

Sketch & Stick Dust Bunnies

Let's sketch your own Dust Bunnies in My Neighbor Totoro! Express yourself freely, draw your own interpretation of Dust Bunnies, and stick it on the special booth set up at your local UNIQLO store.
*Only available at limited stores

Ghibli's Hide & Seek

Ghibli characters are hiding inside the UNIQLO stores. Grab a card at the store and look for your favorite characters! Please take the card home with you and display it as a souvenir.
*Only available at limited stores
Collections Items
N E W In response to customer's request, more graphic T-shirts' variation will be
available from Monday, December 11, 2023!
Available from Monday, August 21, 2023
Toshio Suzuki
Born in Nagoya in 1948.
After graduating from Keio University Faculty of Letters he joined Tokuma Shoten Publishing. After working on the weekly magazine "Asahi Geino" he participated in the launch of the monthly animation magazine "Animage". While serving as deputy editor and editor-in-chief, he was involved in the production of Isao Takahata and Hayao Miyazaki works, including "Nausicaä of the Valley of the Wind", "Grave of the Fireflies", and "My Neighbor Totoro".
Participated in the establishment of Studio Ghibli in 1985 and has been dedicated to Studio Ghibli since 1989. Since then, he has produced almost all theatrical works.
Currently, he is the Representative Director and Producer at Studio Ghibli.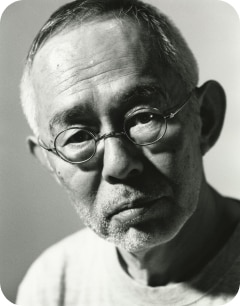 Photo by Nobuyoshi Araki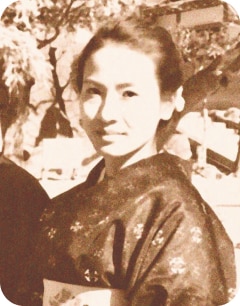 Kanyada Phatan
Artist from Thailand. "From Pak Thong Chai" is being serialized in the monthly booklet "Neppu" published by Studio Ghibli in Japan. She contributes a photo and poem each month. She is the author of "The Tale of Ghibli Museum" and co-author of "Goro, Where did you Come from, Where are you Going?" and "Words of Wisdom I Heard from Ghibli's Suzuki About Work." (Both published in Japan). In 2022, she published "KANYADA", a collection of photographs of the beautiful scenery of Pak Thongchai, Thailand.
About STUDIO GHIBLI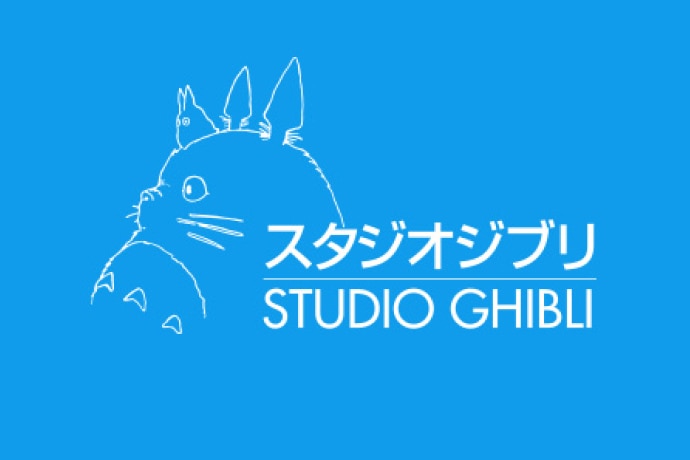 Studio Ghibli was founded in 1985 by animated film directors Isao Takahata and Hayao Miyazaki, and has produced twenty-five feature-length films. Most Studio Ghibli films ranked number one at the box office in Japan in the year in which they were released. The Studio's SPIRITED AWAY (2001), HOWL'S MOVING CASTLE (2004) and PRINCESS MONONOKE (1997) are among Japan's top 10 grossing films. Studio Ghibli films have garnered numerous awards and critical acclaim from film critics and animation specialists around the world. SPIRITED AWAY was awarded the Golden Bear as the Best Feature Film at the 2002 Berlin International Film Festival and won the 2002 Academy Awards for Best Animated Feature Film. In October 2001, Studio Ghibli, in conjunction with The Tokuma Memorial Cultural Foundation for Animation, founded the Ghibli Museum, Mitaka, designed by Hayao Miyazaki. THE WIND RISES (2013), THE TALE OF THE PRINCESS KAGUYA (2013), WHEN MARNIE WAS THERE (2014) and THE RED TURTLE (2016) have earned the studio four consecutive nominations for the Academy Awards for Best Animated Feature Film, and EARWIG AND THE WITCH, was an official selection for the 2020 Cannes Film Festival. The studio's latest film THE BOY AND THE HERON was released in Japan on July 14, 2023.
Licensed by Studio Ghibli
STUDIO GHIBLI™ is a trademark of Studio Ghibli Inc.
Designed by Uniqlo Co., Ltd. in Japan
© Studio Ghibli
© RENGAYA
© 1984 Studio Ghibli - H
© 1986 Studio Ghibli
© 1988 Studio Ghibli
© 1989 Eiko Kadono - Studio Ghibli - N
© 1992 Studio Ghibli - NN
© 1995 Aoi Hiiragi / Shueisha - Studio Ghibli – NH
© 1997 Studio Ghibli - ND
© 2001 Studio Ghibli - NDDTM
© 2004 Studio Ghibli - NDDMT
© 2008 Studio Ghibli - NDHDMT
© 2010 Studio Ghibli - NDHDMTW
© 2013 Hatake Jimusho - Studio Ghibli - NDHDMTK
© 2020 NHK, NEP, Studio Ghibli
© 2023 Studio Ghibli