Women's T-Shirts & Tops
We designed our collection of women's T-shirts with comfort, style and versatility in mind. Whether you're looking to relax in our high quality Supima cotton T-shirts for women or you're getting active in style with DRY-EX gym T-shirts, find the fit, shape and style that suits you with our collection for women. Discover high neck T-shirts, V neck T-shirts or crew neck T-shirts all made with charming print patterns and colours.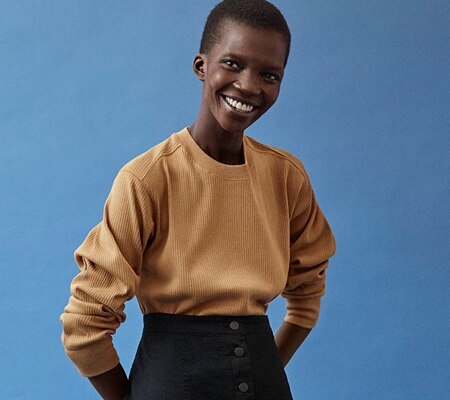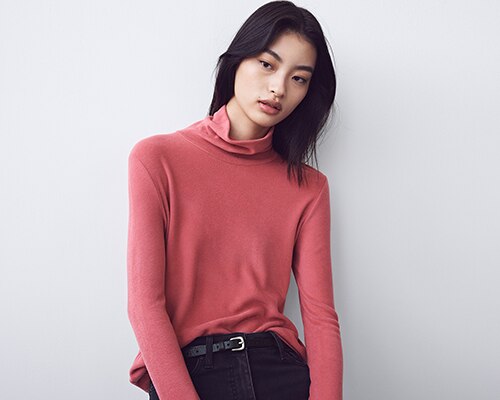 ---
On those tricky in-between days when a T-shirt seems too light and a jumper too heavy, opt for the perfect middle ground with our soft, stylish and breathable long sleeved tops and T-shirts for women. This collection of women's long sleeved tops offers a huge choice of cuts, shapes and styles, ranging from elegant boat neck designs with classic Breton stripes to incredibly soft cotton tops with stunning V necklines.
---
Back to basics! If you're looking for a comfortable top with longevity, look to basic T-shirts that you can wear with anything. T-shirt is the perfect layering piece. Throw on a sleeveless jacket or a cardigan to perfect the look.
Give your casual wardrobe more than just ordinary. Experience a new level of everyday comfort with our women's Supima cotton T-shirts. Made from extra-long staple fibre cotton, these women's T-shirts boast an incredibly soft touch, improved longevity, increased colour retention and impressive quality. Upgrade your simple staples with our range of women's Supima cotton T-shirts.
Discover our Dry-Ex T-shirts with breathable, stretchy and anti-odour properties. They come in a variety of vibrant colours so they look suitably stylish wherever you choose to wear them. Mix and match them with leggings and shorts with bold prints.
sale
EXTRA SIZES AVAILABLE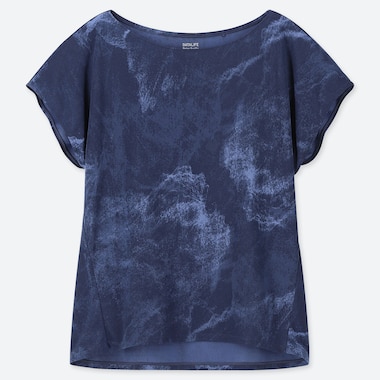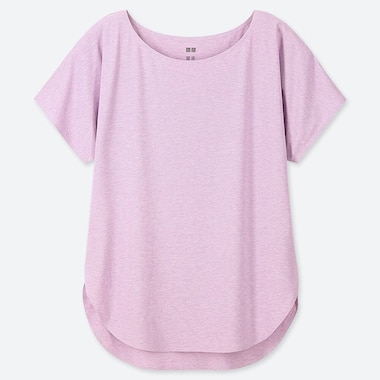 Feeling a chill is a thing of the past! HEATTECH is a revolutionary form of clothing made from a specially designed fabric that captures heat from your body and retains it to keep you warm. HEATTECH T-shirts are comfortable, light and perfect for wearing under layers as an extra addition.
Top