Add a touch of simple yet refined elegance to your Summer wardrobe with our carefully curated collection of women's shirts. Choose from pure premium linen shirts for women in a selection of gorgeous pastel shades for a lightweight, breezy and stylish warm weather staple. Find the collar that suits you and give your sophistication a thoughtful, casual edge with sleeveless tops in an array of flattering shades.
Effortlessly stylish. Elegantly designed. Endlessly versatile. Our collection of women's tops and women's T-shirts comprises a wide range of fits, cuts, styles, shapes and colours, so you can find the right T-shirts to suit your style. Discover premium Supima cotton T-shirts for incredible softness, relaxed fit Uniqlo U tops for a touch of casual streetwear-inspired style or pieces with thoughtful details like ruffle sleeves, cropped hemlines and textured crepe materials.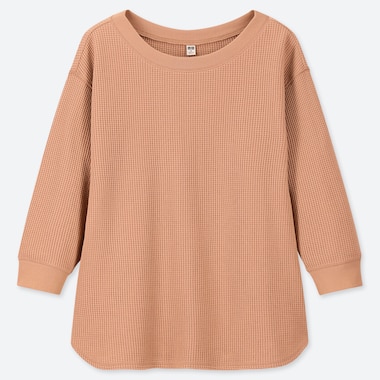 Step into sleek Summer style with our wide range of elegant women's trousers and skirts. Explore lightweight, breezy trousers featuring relaxed drapes, wide fit shapes and beautifully breathable material choices. Cut your hemlines a short for a touch of on-trend flair with our women's ankle length trousers – perfect for easy Summer evening elegance. Looking to breathe a little easier in the heat? Indulge in refined, flowing silhouettes with our selection of women's maxi skirts and midi skirts, complete with stunning print patterns.
Find your new favourite summer staple with UNIQLO's collection of dresses for women. Explore gorgeous summer dresses and sun dresses available in a range of shapes and colours, including A-Line dresses, shirt dresses, cami dresses, midi dresses and maxi dresses. Experience a wide range of luxurious material designs, including linen blends, pure cotton designs and lightweight rayon fabrics. Discover a new level of comfort and convenience with our bra dresses: elegant designs which feature integrated bra cups, meaning you can wear one less layer this Summer.
Whether you're hitting the beach or relaxing by the pool, enjoy warm weather in comfort and style with our elegant collection of women's swimwear. Find the perfect swimsuit for you with our range of one piece swimsuits and two piece swimsuits, or mix and match in style with individual bikini briefs and bikini bras. Princesse Tam.Tam designs combine intimate charm with unique femininity, while our newest Uniqlo U swimwear boldly employs saturated earth tones and rich tinted hues for a striking and confident aesthetic.
Put the finishing touches to stylish Summer ensembles with our collection of women's accessories, including sleek sunglasses and elegant stoles. Layer up with a touch of refinement thanks to the comfort and breathability of linen cotton blend stoles. Don't miss out on the perfect pair of sunglasses and pick your favourite from our wide range of shapes and styles, including round sunglasses, aviator sunglasses and half-rim browline sunglasses -- ideal for any outfit.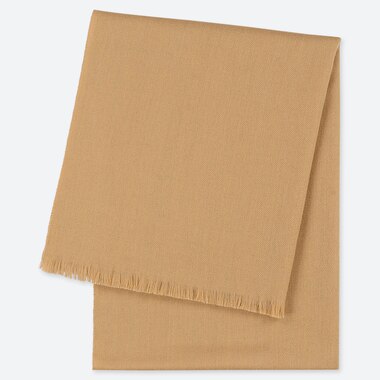 Top