Girls' Trousers, Leggings, and Skirts
When your little adventurer is ready for anything, make sure their wardrobe is too. Choose from innovative quick-drying leggings and sweatpants for active wear or classic skirts and shorts in denim, corduroy and fleece for the day to day. Clever, colourful and charming - just like your little one.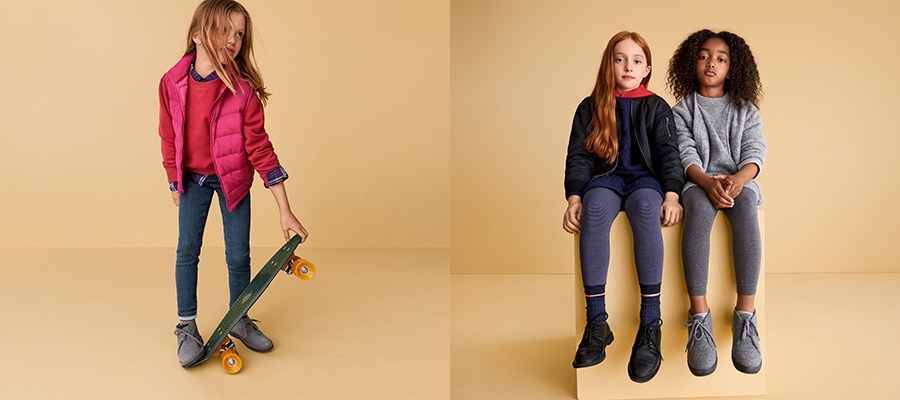 Versatile trousers for versatile needs: this adaptable range features ultra stretch, high rise, skinny and ankle fit bottoms. Whether you lean towards a timeless denim look, on-trend distressed detailing or charming pastel colours, we've got you covered.
Encourage little legs to get active with freedom and comfort with our selection of sleek, stylish leggings. Innovative DRY technology wicks moisture away from the skin to keep the body cool during activity, while neutral colours and tones are ideal for a contemporary, sporty look.
Lightweight, breezy and breathable, the skirt is one of most reliable wardrobe staples, encompassing form, function and fashion into one simple piece. Our range includes stylish choices including fleece lining for warmth, corduroy for a classic look and distressed denim for a hint of retro flair.
Top