New York
Four episodes - Watch now

London
Four episodes - Watch now
Follow Roger Federer as he explores the world's great cities, 24 hours at a time.
In this new video series, we join Roger Federer as he visits his favourite cities around the world. He'll meet some surprising guests and tour interesting, unexpected places in each city. From Tokyo to New York and beyond, we'll see how Roger wears LifeWear around the world.
First stop: Tokyo
"One thing I love about Tokyo is how it combines the ancient and the very modern in a way that feels very thoughtful."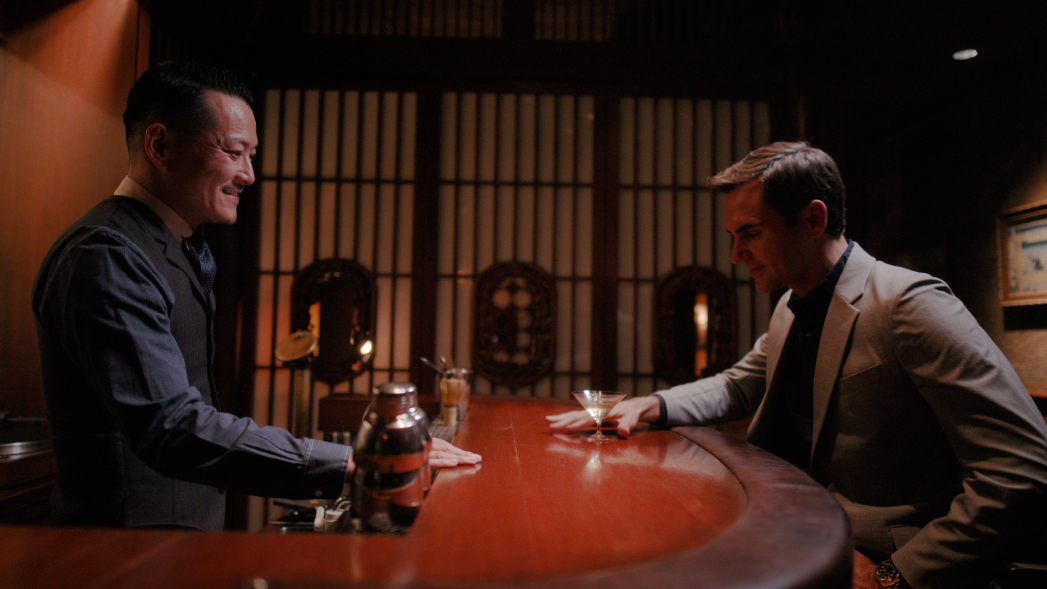 Trailer:24 Hours with Roger
Experience a Roger's-eye view of Tokyo, with an inside look at the art and culture, the food and entertainment, parks and recreation, as well as the small inexplicable things that make this city so special. It's a new perspective on Japan's most famous city.
Once around the Palace
Roger meets up with his old friend and fellow tennis pro Kimiko Date for a run around the magnificent Imperial Palace of Tokyo, a route popular with runners for its beauty and serenity. It's an incredible piece of history, right in the heart of Tokyo.
All is fine at the Shrine
Kei Nishikori often met Roger on the court. Now he's taking Roger to experience a meditative moment at the historic Ueno Tosho-Gu shrine, built in 1627 as a memorial to the founder of the Tokugawa shogunate. Kei guides Roger through the rituals and shares his favourite parts of this stunning monument.
Visiting Nanzuka Underground
Roger indulges his love of modern art with a visit to the influential Nanzuka Underground art gallery, created by contemporary visionary, Shinji Nanzuka. Here Roger meets artist Keiichi Tanaami whose solo show, "A Mirror of the World," fills the gallery with vibrant colour. Always curious, Roger talks to Tanaami-san about his work and his influences.
We're All about Transparency
Part of THE TOKYO TOILET Project, the "Transparent Toilet" designed by Pritzker Prize winning architect Shigeru Ban uses transparency to indicate cleanliness and safety, while also playing with our almost instinctual ideas of modesty. It's one of 17 innovative installations around the city.
A Visit to Nonbei Yoko-cho
Kimiko and Kei take Roger to an izakaya in the narrow, picturesque alley known as Nonbei Yoko-Cho. Nadaichi has been serving hungry cosmopolitan crowds for generations. With a little help from Kei, Kimiko, and a few locals, Roger samples the chef's famous izakaya dish, Oden.
A Time to Savor
We find Roger ensconced at Savor, a secluded bar, on the second floor of the popular SG Club. His bartender? None other than the renowned mixologist, Shingo Gokan, the man behind the SG Club. He takes Roger through some of his favourite concoctions, sharing a few secrets along the way.
24 hours with Roger in Tokyo
What Roger wore
View more

View more

View more

View more

View more
Trailer:24 Hours with Roger
Good morning
Begin the day in cotton joggers, a cardigan and a white tee with the classic RF logo. Casual, comfortable morning wear.
On the run
The pocketable UV protection parka over a DRY-EX tee, with Ultra Stretch DRY-EX joggers—a clean sporty look that really performs.
EP.02
Ueno Tosho-gu shrine
At the shrine
A 3D knit jumper over a broadcloth shirt, with jeans—a totally timeless classic.
On the town
Add an AIRism base layer under your Oxford shirt and pair with selvedge jeans.
EP.06
Savor at The SG Club
The nightcap
For easy sophistication, style an extra-fine cotton shirt, mesh leather belt, cotton socks, and finish with AirSense trousers and jacket.
24 hours with Roger in Tokyo
Where Roger went
24 hours with Roger in Tokyo
Where Roger went
7:00 AM:

Morning at the Edition Hotel

9:00 AM:

A run around Ko-kyo Palace

11:00 AM:

To the Ueno Tosho-gu shrine

3:00 PM:

A visit to Nanzuka Underground

5:00 PM:

THE TOKYO TOILET Project

6:00 PM:

Nonbei Yoko-cho for dinner

8:00 PM:

A night cap at Savor
Edition Hotel
Ko-kyo Run
Ueno Tosho-gu shrine
Nanzuka Underground
THE TOKYO TOILET Project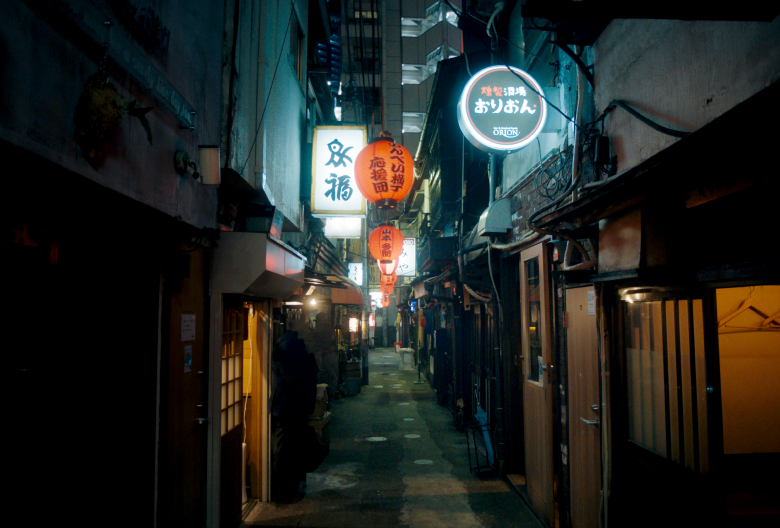 Nonbei Yoko-cho
Savor at The SG Club
01

Edition Hotel
Designed by multi-award winning Tokyo architect Kengo Kuma, the Edition Hotel is beauty and sophistication nestled in the heart of the city, mere steps from many of its most famous attractions, and with a stunning view of the Tokyo Tower.
Ko-kyo Run
The palace, built on the site of the old Edo castle, is the residence of Japan's Imperial Family, with grounds covering more than a square kilometre that contain many beautiful gardens. The East Gardens and Kitanomaru Park are open to the public. The remaining gardens are only open twice a year, for the New Year's greeting and the Emperor's Birthday.
Ueno Tosho-gu shrine
This beautiful, lavishly decorated shrine comprises more than a dozen buildings, including a stunning five-level pagoda. Gold leaf and intricate carving abound. Amongst the ancient elements of both Buddhist and Shinto design, is a meditation pavillion in front of a stunning 600-year-old tree—a beacon of contemporary design by Hiroshi Nakamura & NAP Design Office. At Ueno Toshu-Gu, the ancient and the modern co-exist beautifully.
Nanzuka Underground
Once housed in a humble underground space, Nanzuka Underground now occupies two floors in the trendy Urahara district. The contemporary art gallery has often served to reintroduce the public to artists of the post-war period, as well as being a launching pad for a new generation of Japanese artists such as Ryuichi Ohira, Haroshi, and Hajime Sorayama.
THE TOKYO TOILET Project
The Transparent Toilet in Tokyo's Haru-no-Ogawa Community park is just one of a series of groundbreaking public restrooms of THE TOKYO TOILET Project. While public facilities are often an afterthought, this project seeks to make these structures as delightful as they are necessary, through collaboration with top designers, architects and creators from around the world, like Shige ru Ban and Marc Newson.
Nonbei Yoko-cho
This Yoko-Cho, or alleyway, just steps from bustling Shibuya, is filled with small bars and izakayas, like Nadaichi. Because most establishments here are quite tiny, it's best to visit in a small group. Many places will serve an appetizer at a small cost when you first arrive—think of it as a seating fee. The dishes tend to be small; it's a fun way to sample all sorts of things.
Savor at The SG Club
SG stands for Sip and Guzzle, the names of the two main bars that make up this award-winning destination created by Shingo Gokan, the wunderkind of the modern cocktail. At Guzzle the drinks are made to be, well, guzzled, Downstairs at Sip, the cocktails are more complex and refined. And what about Savor? This exclusive bar on the second floor, is a blend of Japanese influences and Cuban inspirations.
Related Contents
Around the world with Roger Federer
Around the world with Roger Federer is a series exploring the intersection of culture, fashion, sport and philanthropy, uniting people in the name of global community and the next generation.