✕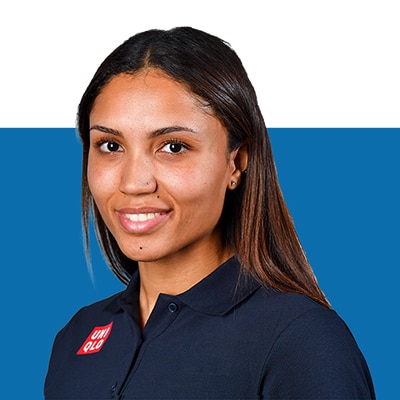 Agnes Alexiusson
Boxing
Bronze Medal
European Championship 2019
What made you start your sport?
I've always liked being active, ever since I was a kid. A friend asked me if I wanted to go to a boxing session with her, and I said yes! We were 8 years old at the time. I got hooked really quick. I learned new things every week and felt like I was improving for every session. 
What made you start your sport?
I've always liked being active, ever since I was a kid. A friend asked me if I wanted to go to a boxing session with her, and I said yes! We were 8 years old at the time. I got hooked really quick. I learned new things every week and felt like I was improving for every session. 

UNIQLO is proud to partner with the Swedish Olympic and Paralympic teams to provide LifeWear to athletes and officials for Tokyo 2020 and Beijing 2022.
UNIQLO TEAM SWEDEN
UNIQLO has formed UNIQLO TEAM SWEDEN as its first brand ambassador team including 13 Swedish athletes. The aim of this new initiative is for UNIQLO to strengthen its partnership with the Swedish Olympic and Paralympic Committees by collaborating in a range of projects that underscore their shared dedication to innovation, high quality, and sustainability, while pursuing athletic perfection internationally.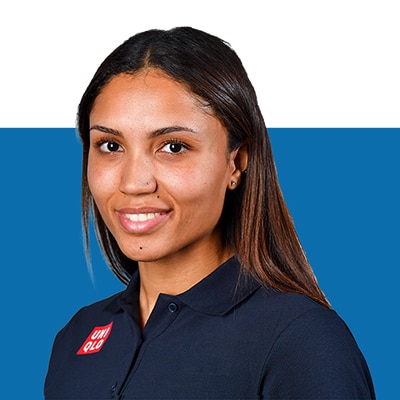 Agnes Alexiusson
Boxing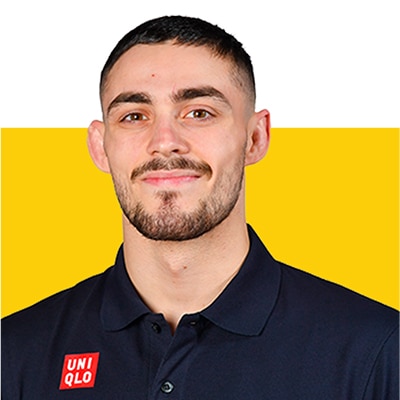 Alex Kessidis
Wrestling
Anton Dahlberg
Sailing
Fredrik Bergstörm
Sailing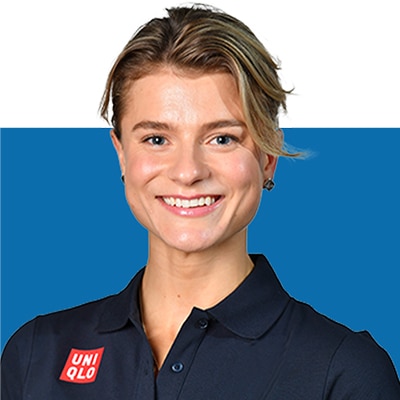 Jenny Rissveds
Mountainbike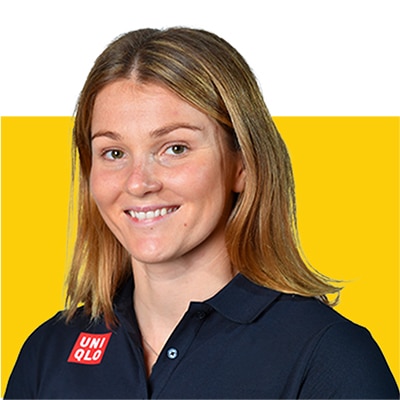 Linnea Stensils
Canoe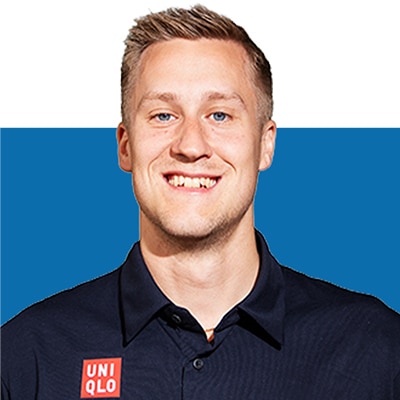 Mattias Falck
Table Tennis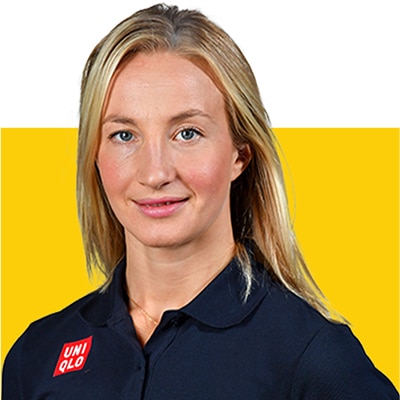 Sofia Mattsson
Wrestling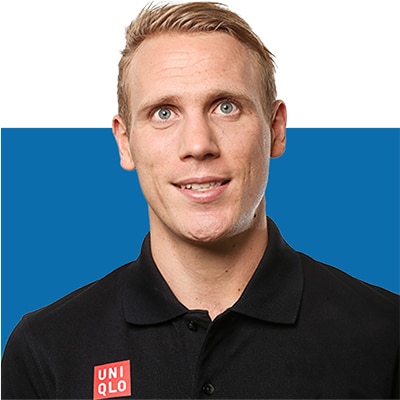 Tobias Jonsson
Long Jump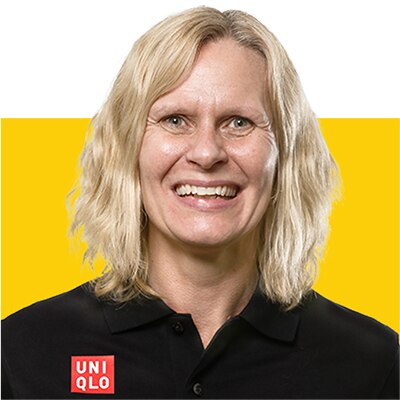 Anna-Carin Ahlquist
Wheelchair Table Tennis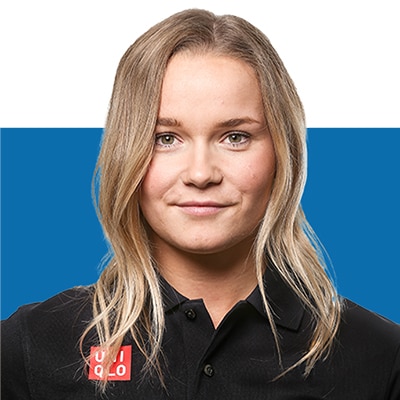 Lina Watz
Swimming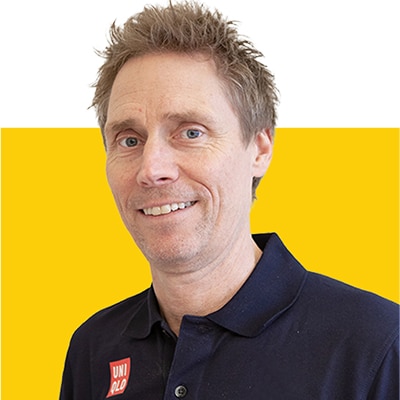 Jörgen Persson
Table Tennis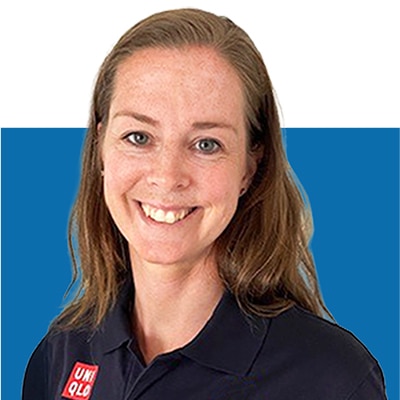 Lotta Schelin
Football
OLYMPIC & PARALYMPIC collection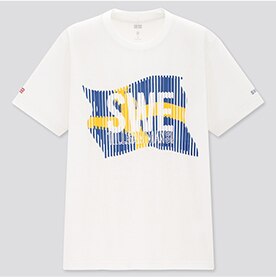 SWE graphic short sleeved t-shirt
Internationally renowned collage artist Kosuke Kawamura created the graphic art on this official men's and women's teamwear. The design combines Sweden's national flag with the "Tillsammans" tagline, meaning "Together!" in English.

The idea is to bring athletes and supporters together during the Games to reach greater heights. 60% of the fabric of the T-shirt is made from polyester fibers derived from recycled plastic bottles. It feels as refreshing as cotton, employing UNIQLO's sweat-wicking DRY technology to keep wearers comfortable all year round.
"I hope that athletes and Swedish supporters alike can enjoy this T-shirt as comfortable everyday LifeWear and use it as a fun cheerleading item"

- Mr. Kawamura
Born in Hiroshima in 1979. When he's not exhibiting his collage art in galleries throughout the world, Kawamura also finds time for collaborations with companies to design music and film fliers, book jackets, and apparel. His latest art book is Kosuke Kawamura: Archives, published earlier this year, highlights his work over the years.
About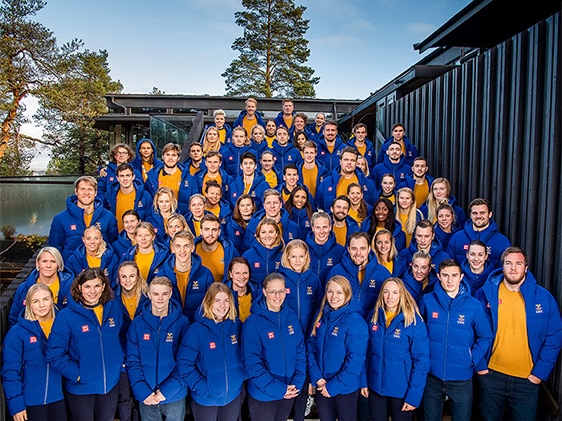 In January 2019, UNIQLO became the Main Olympic Partner and Official Clothing Partner for the Swedish Olympic and Paralympic teams.
Under the partnership, UNIQLO will provide its LifeWear apparel to Sweden's athletes and officials for four years, including the Tokyo 2020 Olympics and Paralympics, the Beijing 2022 Winter Games.
Apparel provided to both teams will be worn during training, competition, ceremonies, press engagements and downtime. This all-purpose approach to clothing is a natural extension of UNIQLO's ambition to create LifeWear designed to serve every moment of everyday life.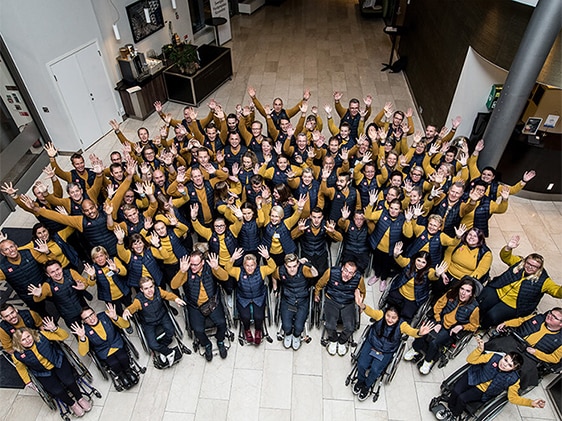 LifeWear was born out of UNIQLO's drive for simplicity, quality and longevity. Made to excel in any occasion, LifeWear by nature appears simple but boasts incredible functionality. Thoughtful attention to detail leads to continual innovation in the pursuit of warmer, lighter and better clothing.
Together with the Swedish Olympic Committee and Swedish Paralympic Committee, we look forward to celebrating record-breaking performances both on and off the field. We invite you to join us in the evolution of LifeWear.
EVENT
UNIQLO ACTIVE CLUB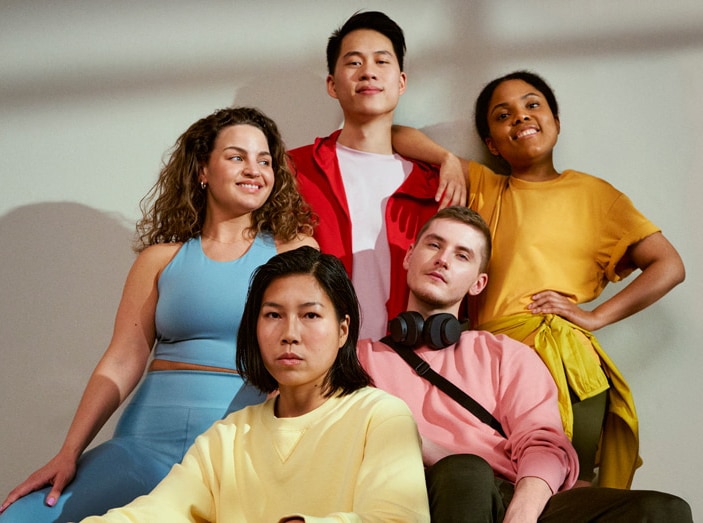 UNIQLO Active Club is a free digital training club open for everyone, hosted by Olympic and Paralympic athletes and legends from UNIQLO TEAM SWEDEN. At UNIQLO, we believe in improving people's everyday life through LifeWear. With the UNIQLO Active Club, we want to inspire you to get a more active and healthy lifestyle. For more info, please click here.
soc inspiration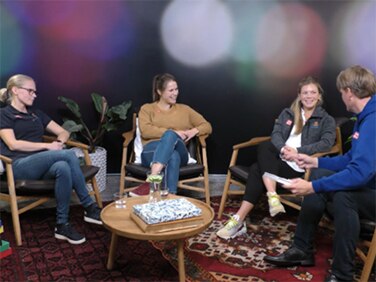 The Swedish Olympic Committee started a series of digital seminars "SOC Inspiration" in November, 2020. As one of the SOC partners, Nikolina Johnston, COO of UNIQLO Scandinavia, joined the first seminar with Carolina Lundqvist, psychologist in performance and Anna Hasselborg, curling player.
olympic day at kristineberg IP
As one of our first event under DREAM PROJECT BY UNIQLO, UNIQLO and the Swedish Olympic Committee organized Olympic Day at Kristineberg IP. Around 40 Elementary school students joined the event and got an opportunity to try soccer, tennis, basketball and skateboard together with top athletes.
new opening of UNIQLO mall of scandinavia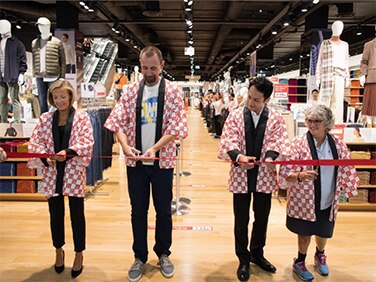 UNIQLO opened the second store in Sweden at Westfield Mall of Scandinavia. Representatives from the Swedish Olympic and Paralympic Committees joined the ribbon cutting ceremony to celebrate the opening.
Announcement of Team uniqlo sweden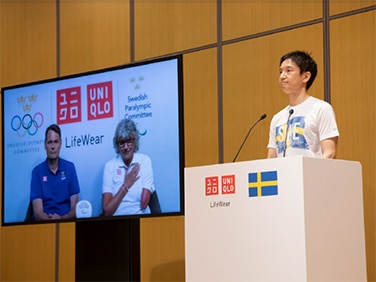 In July 2020, UNIQLO announced UNIQLO TEAM SWEDEN as its first team brand ambassador with 13 Swedish athletes. As part of the preparation for the Games, UNIQLO, SOC and SPC have issued the joint statement titled, 'Together for the Future.' In the statement, the three parties declared to begin to develop and strengthen sports programs for children and youth, under the project title, DREAM PROJECT by UNIQLO. Throughout the project, they will host Olympic and Paralympic related events to inspire children and youth all around Sweden to discover their own sport to enjoy and for an active and healthy life.
lifewear weekend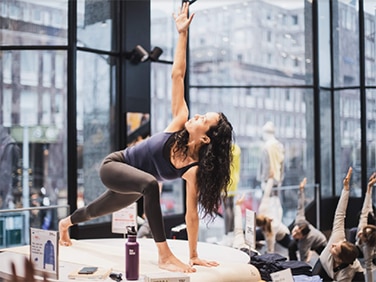 In February 2020, Uniqlo organized the LifeWear Weekend - a three-day in-store event including inspirational talks and training sessions with Olympic and Paralympic athletes and local collaborators.
OLYMPIC DAY AT KUNGSTRÄDGÅRDEN
Uniqlo joined and supported Olympic Day at Kungstädgården on 9 and 10 August. Olympic Day is a sport event organized by the Swedish Olympic Committee to give an opportunity for youth and children to try sports and get inspired by meeting Olympic athletes. As many as 15.000 visitors enjoyed different activities.