UNVEILING OF OFFICIAL CLOTHING OF THE SWEDEN OLYMPIC AND PARALYMPIC TEAMS FOR TOKYO 2020
May 19, 2021, UNIQLO unveiled a new collection of LifeWear, purpose-designed to help Sweden's athletes deliver their once-in-a-lifetime, best possible sporting performance during the Olympic and Paralympic Games to be held in Tokyo's sweltering summer.
NEW OPENING OF UNIQLO FREDSGATAN 12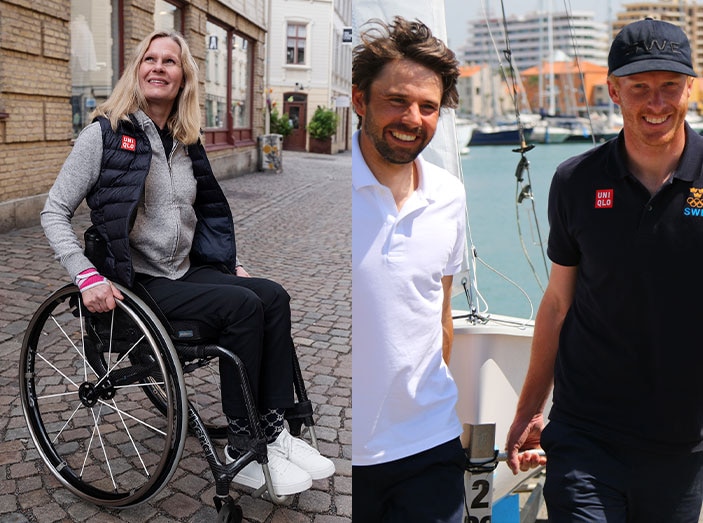 We opened our first store in Gothenburg April 23 and received a warm welcome from local UNIQLO TEAM SWEDEN ambassadors Anna-Carin Ahlquist, Fredrik Bergström and Anton Dahlberg prior to our arrival.
UNIQLO ACTIVE CLUB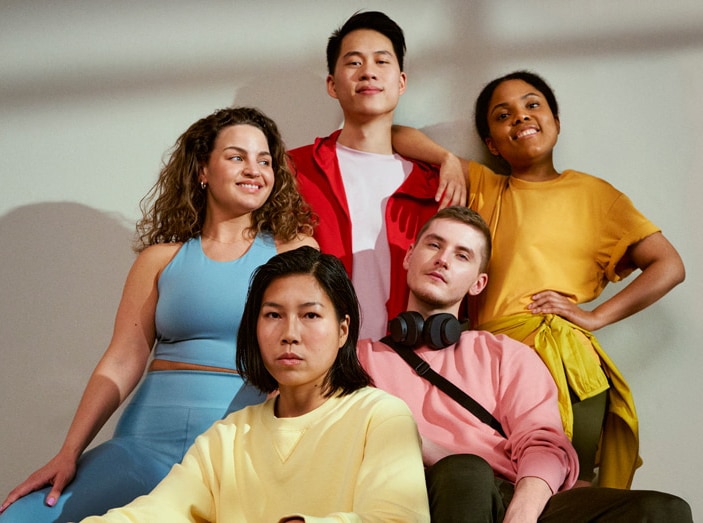 UNIQLO Active Club is a free digital training club open for everyone, hosted by Olympic and Paralympic athletes and legends from UNIQLO TEAM SWEDEN. At UNIQLO, we believe in improving people's everyday life through LifeWear. With the UNIQLO Active Club, we want to inspire you to get a more active and healthy lifestyle. For more info, please click here.
soc inspiration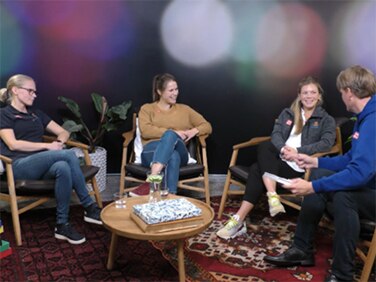 The Swedish Olympic Committee started a series of digital seminars "SOC Inspiration" in November, 2020. As one of the SOC partners, Nikolina Johnston, COO of UNIQLO Scandinavia, joined the first seminar with Carolina Lundqvist, psychologist in performance and Anna Hasselborg, curling player.
olympic day at kristineberg IP
As one of our first event under DREAM PROJECT BY UNIQLO, UNIQLO and the Swedish Olympic Committee organized Olympic Day at Kristineberg IP. Around 40 Elementary school students joined the event and got an opportunity to try soccer, tennis, basketball and skateboard together with top athletes.
new opening of UNIQLO mall of scandinavia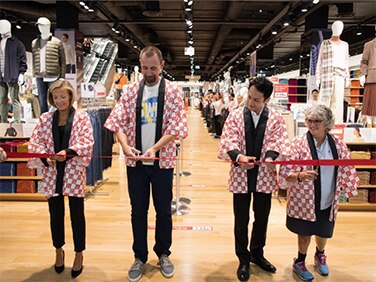 UNIQLO opened the second store in Sweden at Westfield Mall of Scandinavia. Representatives from the Swedish Olympic and Paralympic Committees joined the ribbon cutting ceremony to celebrate the opening.
Announcement of Team uniqlo sweden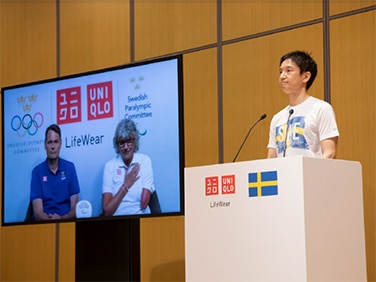 In July 2020, UNIQLO announced UNIQLO TEAM SWEDEN as its first team brand ambassador with 13 Swedish athletes. As part of the preparation for the Games, UNIQLO, SOC and SPC have issued the joint statement titled, 'Together for the Future.' In the statement, the three parties declared to begin to develop and strengthen sports programs for children and youth, under the project title, DREAM PROJECT by UNIQLO. Throughout the project, they will host Olympic and Paralympic related events to inspire children and youth all around Sweden to discover their own sport to enjoy and for an active and healthy life.
lifewear weekend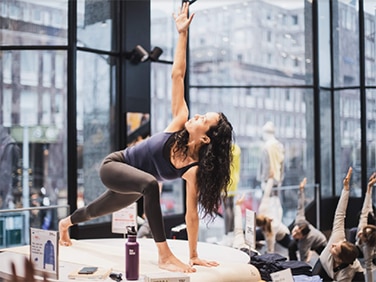 In February 2020, Uniqlo organized the LifeWear Weekend - a three-day in-store event including inspirational talks and training sessions with Olympic and Paralympic athletes and local collaborators.
OLYMPIC DAY AT KUNGSTRÄDGÅRDEN
Uniqlo joined and supported Olympic Day at Kungstädgården on 9 and 10 August. Olympic Day is a sport event organized by the Swedish Olympic Committee to give an opportunity for youth and children to try sports and get inspired by meeting Olympic athletes. As many as 15.000 visitors enjoyed different activities.