WOMEN'S AIRISM

COMFORT CONDITIONING TECHNOLOGY
A cooling fabric that wicks moisture, releases heat and absorbs sweat. AIRism keeps you feeling your best all day.
*AIRism features vary between products.
WHAT IS AIRISM?
Comfort conditioning technology
AIRism disperses moisture, releases heat and moves sweat
away from skin to keep you cool and comfortable when you need it most.
Note: Functions vary for different products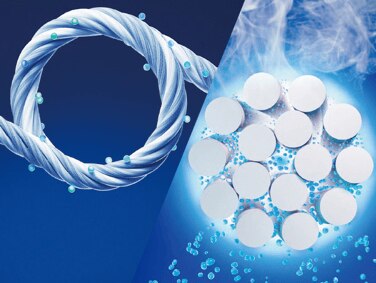 Breathable Cupro fibres absorb and release sweat from the body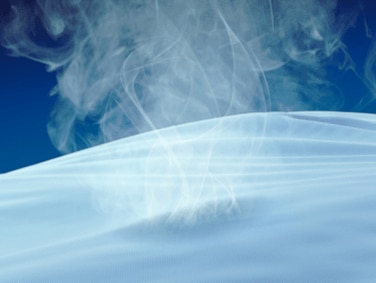 Moisture-wicking properties keep you fresh and dry.
FUNCTIONALITY

DRY
Quick-drying to keep you fresh.

COOL TOUCH
Cool comfort against the skin.

STRETCH
Amazing stretch for a perfect fit.

ANTIMICROBIAL
Antimicrobial properties help prevent the build up of bacteria.

ANTI-ODOUR
Absorbs, neutralises and eliminates sources of odour in clothing.
STYLING

SOFT TOUCH
Smooth microfibres
feel soft and keep you dry.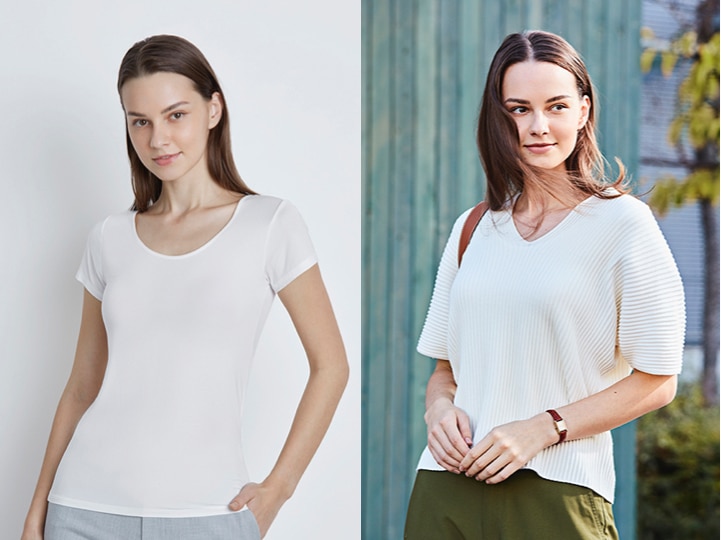 For everyday wear
AIRISM SCOOP NECK SHORT SLEEVED T-SHIRT
Ultra-fine microfibres keep cool against skin throughout the day, while a scoop neck design makes it easy to layer AIRism invisibly beneath everyday outfits.
VIEW THIS PRODUCT
AIRism UV Protection
Protects your skin by blocking 90% of UV rays
We select the most effective UV protection technology according to the fabric of the item.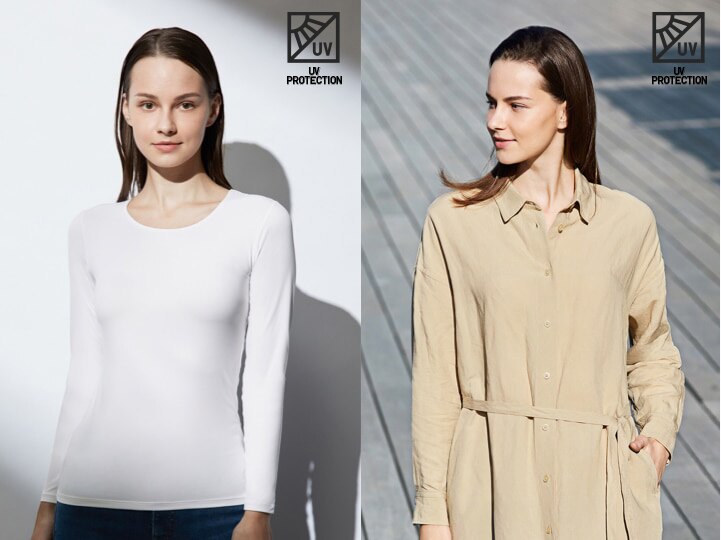 Protection from the sun
AIRism UV Protection
Two-in-one performance: the temperature conditioning of AIRism meets the ray-blocking technology of our UV Protection range. Step out into the sun with confidence and take on your day in style.
THE FULL AIRISM RANGE
*Available online only