Classic jeans with a minimal and refined look.
A collaboration with a new take on jeans.
Product Information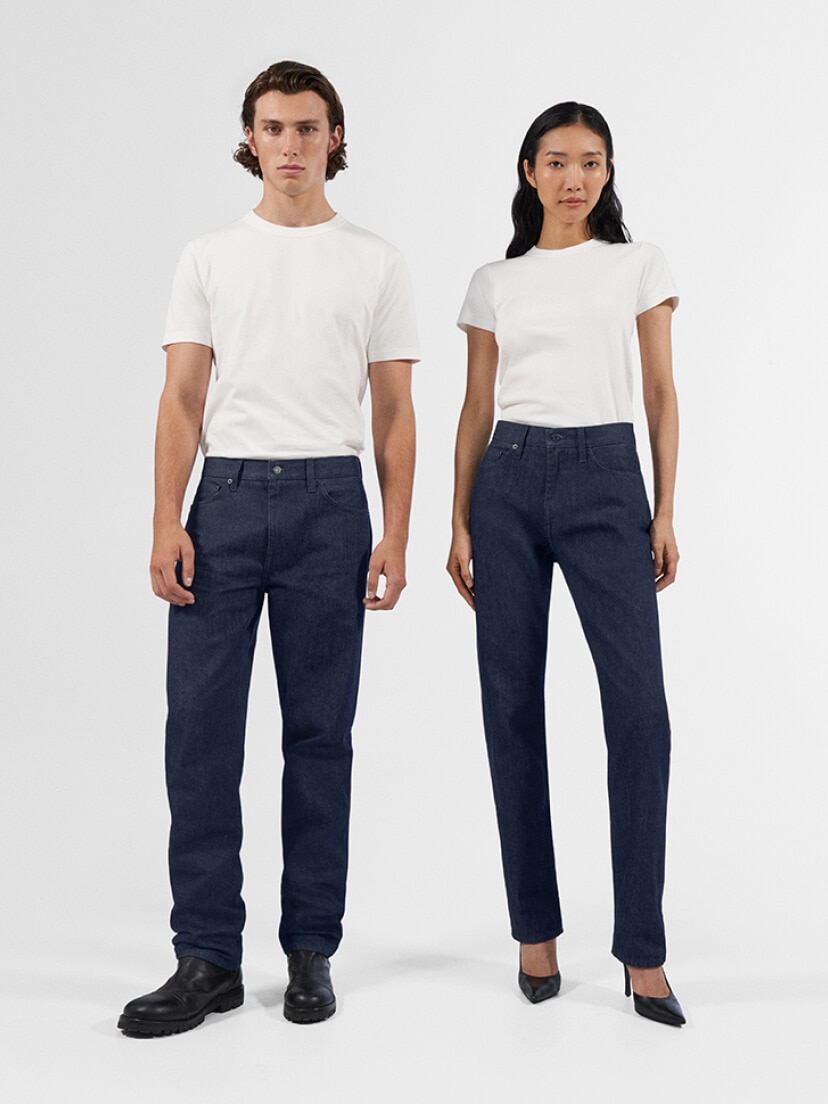 Feature
01.

Designed to be worn comfortably by wearers of all ages.

02.

Same-color stitching for a minimal look and feel. Buttons and rivets in complementary hues to create a simple, clean look.

03.

UNIQLO's first jeans made from recycled and organic cotton*1. Sewing threads are also made from recycled materials*2.
*1:Denim fabrics contain 23% Post-consumer recycled cotton, 60% Organic cotton. *2:2 types of recycled polyester sewing threads: [Thread type #1] 72%, [Thread type #2] 57%.
HELMUT LANG
HELMUT LANG is a brand at the intersection of fashion, art, and design. Established in 1986, the austrian-born label is now based in New York City. Each collection explores the possibilities of utilitarian clothing through ready-to-wear signatures. The result is a uniform that is simultaneously clean and complex.
Find a Store
This product will be available online and UNIQLO Manila Global Flagship Store.
Online
Local Stores