10,456 Entries Worldwide
Let's celebrate Disney 100, an anniversary event, with the UT GRAND PRIX (UTGP) collection. With themes inspired by Disney, Marvel, Pixar, and Star Wars™, this competition invited talented designers from across the globe to showcase their creativity. From over 10,000 entries, a selected few emerged as the winners and their designs can now be yours.

Prize Winner
Hiroyuki Morita
Japan
I tried to express my interpretation of the character in a straightforward way, penciling it with high energy which is my distinctive style. It was fun to draw. It made me excited knowing that a lot of people will see and wear my artwork on a T-shirt. Thank you!
Judge
Kosuke Kawamura
Artist, UT Creative Director
It felt like the power and energy were bursting from the artwork. I was captivated by this work because it was not just drawn by its raw energy, but it was intricately well-balanced. This work exhibits originality in all aspects, including the touch and sense of balance.
Prize Winner
Psychkennedy
Taiwan
I was hoping that the contrast between the sloth's slowness and the excitement of his life could make someone's day. I really want to thank the judges for appreciating my vision.
Prize Winner
Kaede Matsumoto
Japan
The goal of my design was to make people feel like they are hanging out with Ducky and Bunny. I'm hoping that many people will enjoy viewing various sceneries with the two plushies.
Prize Winner
Jim Chen-Hsiang Hu
Taiwan
It was quite surprising for me to be a prize winner since my design was really a personal expression at the same time. I'm very gratefor for the jury's appreciation. Thank you so much!
Prize Winner
Ryota Makishita
Japan
Hulk is one of my favorite MARVEL characters. My work reflects multiple facents that could be found within Hulk, such as vulnerability, honesty, and the mighty strength, which is his strongest appeal among all.
Prize Winner
Athalia Sugiarto
Indonesia
I am grateful that this design was selected as one of the winners. Minnie Mouse's love for flowers served as the inspiration for this artwork. This floral design is dedicated to everyone who adores Minnie Mouse and flowers.

JUDGES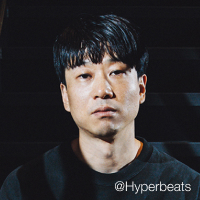 Kosuke Kawamura
Artist, UT Creative Director
All of the designed presented were definitely out-of-the-box ideas, expressing high levels of creativity. It was very exciting and thrilling to see people crafting in a laid-back and joyful manner, which is an integral part of the proper creative process.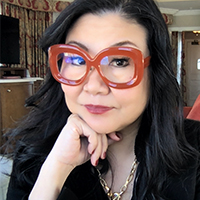 Helen Pak
SVP Creative – Marketing/Design/Content Disney Parks, Experiences and Products from the Walt Disney Company
It was great seeing the creativity in this contest. I was impressed with the range of visual creativity that brought our characters to life. The love for Disney IP was definitely reflected within these winning designs.
Jerrod Maruyama
Freelance Illustrator for The Walt Disney Company
So many creatives - myself included - begin their artistic journey by creating fan art. It's exciting to see a global brand like Uniqlo embrace this through their contests and products - bringing unique takes of familiar characters to their customers around the world. What a joy to be a part of this process.
Stephane Kardos
Head of the Global Character Art Team at The Walt Disney Company
UTGP offered a few incredibly talented Artists the opportunity to unleash their creativity and give their own interpretation of our beloved Disney, Pixar, Marvel, and Star Wars characters. The results are fun and wonderfully unique. I'm so excited to see this collection come to life!
About UT GRAND PRIX
The UT GRAND PRIX (UTGP) is a design competition that started in 2005 which uses the power of the T-shirt as a creative medium and invites everyone to freely express creativity. It's open to everyone, regardless of their occupation, age, gender, or nationality, in an effort to foster imagination and artistic talent in people all over the world.