What is DRY-EX ?
By improving design of the knit fabric in typically high-perspiration areas, we have given our DRY-EX range even greater breathability for increased comfort on the go.
Push yourself to the limit.
No sweat.
To get the best from an active lifestyle, you need activewear designed to keep up with you, no matter how hard you're working. Run, jump, lift, climb, cycle, row… then do it all over again. DRY-EX ensures nothing stands in your way – especially not a bit of sweat. Smart DRY-EX fabric wicks moisture away from your skin and dries it quickly, keeping you comfortable and dry as you move. Its seamless 3D design offers advanced mobility, range of motion and support to allow garments to conform to the shape of your body – not the other way around.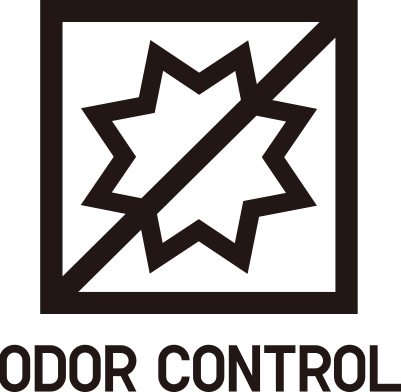 Keep your focus where it belongs. Odour neutralising fabric with anti-microbial properties keeps you feeling as fresh as possible. Ventilated panelling provides valuable breathability and optimal air circulation, while a soft touch fabric finish ensures long-lasting comfort on the go.
Highly Functional DRY-EX Material Trusted by Top Athletes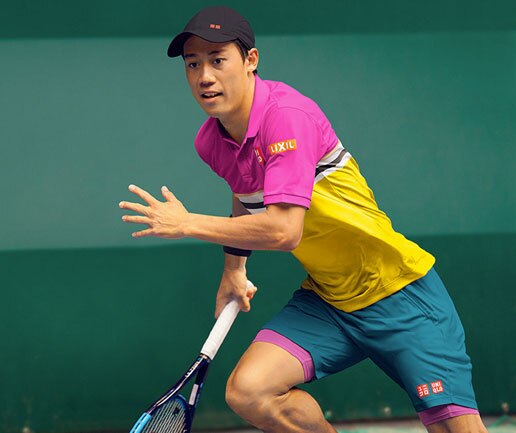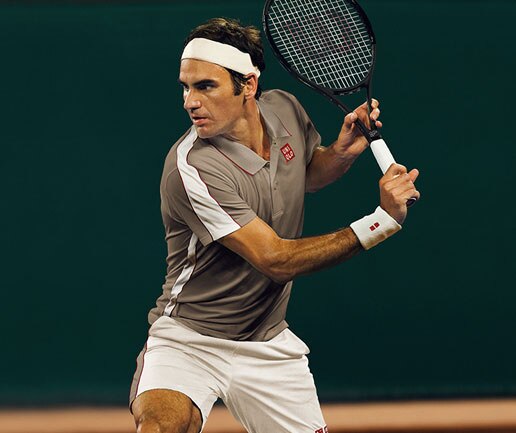 Jointly developed by UNIQLO and Toray Industries, Dry EX features a special arched structure that dries faster than ordinary dry function material, preventing the steamy and sticky feeling due to perspiration and keeping a comfortable feel during play. The raised structure is well suited to the strenuous movements of tennis. Highly breathable mesh has been used in areas that accumulate sweat, helping to avoid overheating and allowing the athletes to be at their very best during competition.
Gamewear range