Ultra light down long vest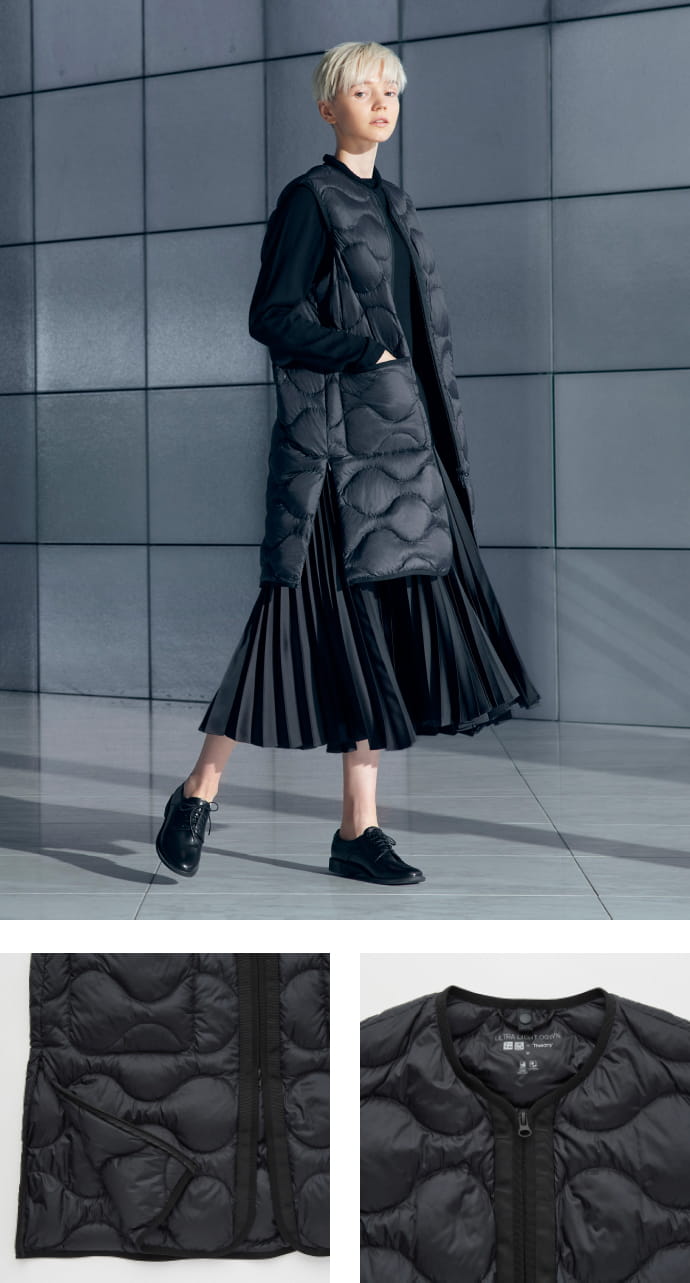 Get a unique layered look with this long-length vest made with thin and lightweight Ultra Light Down.
This long-length vest boosts your layering options and is perfect to throw on a sweater or a sweatshirt. It can also be worn as an underlayer with buttoned tabs on the back neckline attached to outerwear. Made with thin, lightweight fabric, this item is packable in an attached small pouch.
Articoli di questo outfit
BLOCKTECH coat
Stay stylish regardless of the weather.
This water-repellent, windproof and breathable oversized coat is characterized by the clean silhouette and bulky sleeves.
The voluminous yet sophisticated design creates a clean line around the back waist. The overall silhouette can be altered according to the weather with pockets featuring waterproof tapes and buttoned slits.
Articoli di questo outfit
Pleated wrap skirt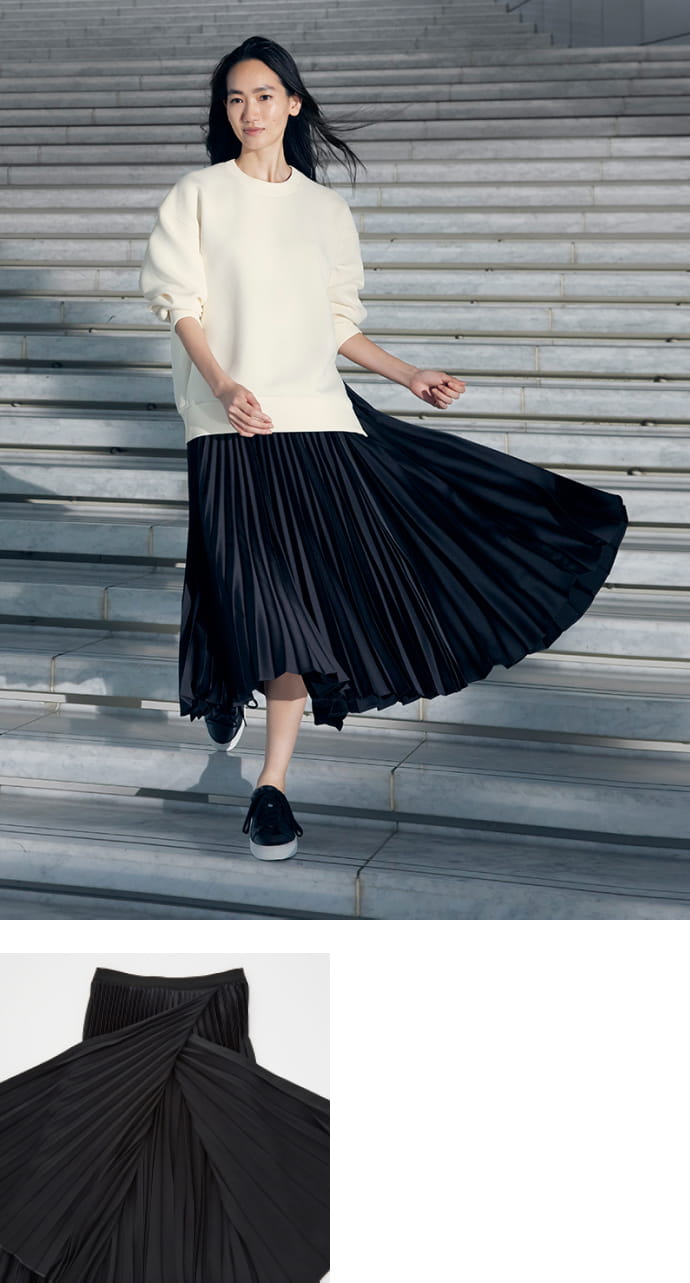 Lighten up your look with this breezy skirt.
The graded pleats give a beautiful 3D effect to the item.
Classical wraparound style. With pleats tapering outwards, this fabric-rich skirt liberally swings and twirls with movement.
Articoli di questo outfit
Stretch shirt jacket + Stretch pants
Get a stylish 3D silhouette with this simply-designed shirt jacket.
Wear it either separately or in combination with matching pants.
Made with easy-care finished fabric that stretches both vertically and horizontally, these jacket and pants hardly get wrinkled and require minimum ironing. The look of the jacket can be changed by tightening the drawstring on the hem. The matching tucked pants feature a relaxed waist and tapered legs.
Articoli di questo outfit