THE PEOPLE BEHIND
OUR
CLOTHES
UNIQLO clothes are made by people around the world who work in our partner factories. We promote the wellbeing of every worker by supporting efforts to create safe and healthy working conditions and UNIQLO works closely with each factory to ensure the production of high quality clothes.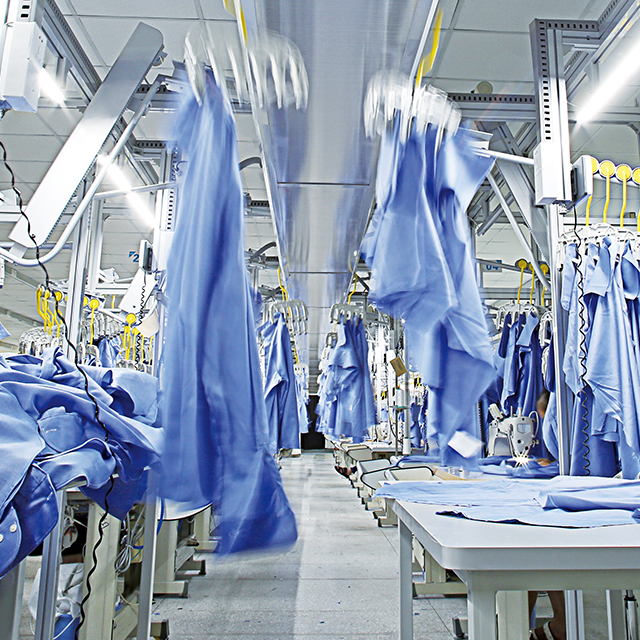 TAKUMI: Ensuring exceptional quality
The quality of UNIQLO products is made possible by the Takumi Team - specialists with exceptional dyeing and material production techniques from the Japanese textile industry. The Takumi Team offers technical support to our partner factories to ensure quality control while maintaining deep connections with the people who make our clothes.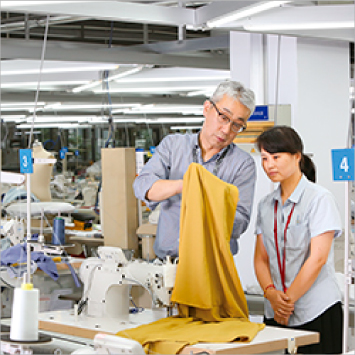 UN Women + Career-building Training for Women Working in UNIQLO Textile Partner Companies
In 2019, UNIQLO signed a global partnership with UN Women, the United Nations Entity for Gender Equality and the Empowerment of Women. Given the fact that the vast majority of workers in the apparel industry are women, UNIQLO decided to join forces with UN Women to offer capacity-building training for women working in our textile partner factories in Asia, and support the activities of each and every woman who contributes to UNIQLO clothes-making. We work with women to foster a thriving sustainable supply chain and create products that fulfill customer expectations.
Photo: UN Women/Pornvit Visitoran
Most Viewed Contents
COMMITMENT TO REDUCING SINGLE-USE PLASTIC

Around 8 million metric tons of plastic debris enters the oceans every year. Around 80% of that debris comes from towns and cities, so it is important for us al...

MADE FROM RECYCLED MATERIALS

Recycling technology continues to evolve and offer new potential. We can thus use yarn from used plastic beverage bottles, for example, to create new clothes. W...

UNIQLO INITIATIVES TO HELP COMBAT COVID-19

UNIQLO extends its heartfelt sympathy to those who have lost loved ones due to COVID-19 or who have been ill with the virus. To help safeguard the health and en...

DISABILITIES

UNIQLO hires persons with disabilities at its stores worldwide. In 2001, UNIQLO began actively recruiting persons with disabilities in Japan. Ever since, UNIQLO...
Recommended Contents
RE.UNIQLO

Can your old clothing improve the future? Yes! At UNIQLO, we recycle your used garments through our circular sustainability programs. Take our recycled down ini...

BLUE CYCLE JEANS

At UNIQLO, we are creating jeans that respect the future of our planet. Jeans born from cutting-edge technology,developed in our Los Angeles-based Jeans innovat...

MAKING THE WORLD BETTER FOR FUTURE GENERATIONS

Preparing young people to become tomorrow's leaders is pivotal to UNIQLO's mission of Unlocking the Power of Clothing. We maintain many programs to that end. On...

GENDER

All women should be able to pursue their dreams and forge a new tomorrow. We want to see women enjoy infinite possibilities. Believe in a world that enables wom...