Women's Suits
First impressions matter. Give yours the touch of sophistication, refinement and contemporary innovation you need to get ahead of the game. Looking for traditional flair? Don't just wear wool – opt for incredible Stretch Wool jackets and trousers, designed to provide unrivalled freedom of movement to keep you comfortable throughout your day. After something a little more modern? Our innovative Kando suits boast lightweight, fast-drying and stretch designs to give you the edge you need.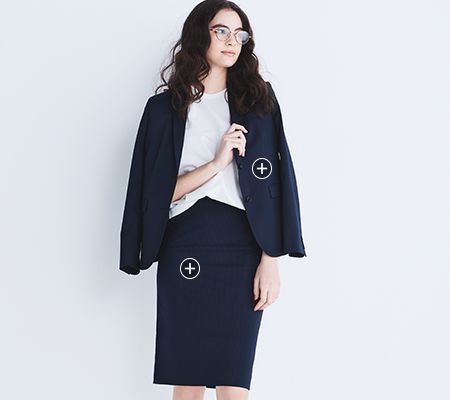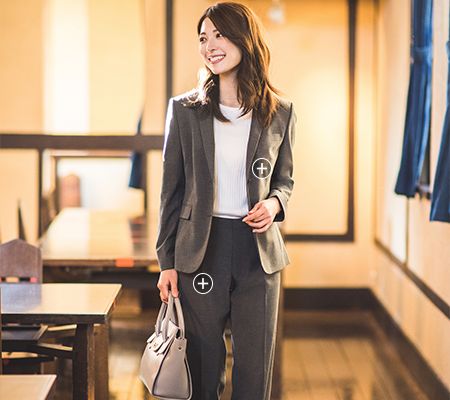 The blazer: an elegant staple of any smart wardrobe which creates a flattering silhouette while exuding effortless sophistication. Our range of stretch jackets, enhanced for improved comfort and freedom of movement, are available in a range of colour options and sizes to suit any wardrobe. Pair with matching stretch suit trousers and skirt counterparts for a complete two piece outfit which boasts unrivalled professionalism, contemporary style and innovative fabric design. Complete the look with a sleek Rayon Long Sleeved Blouse.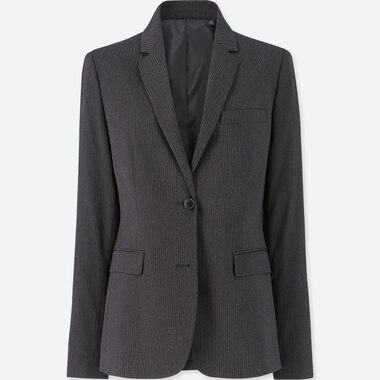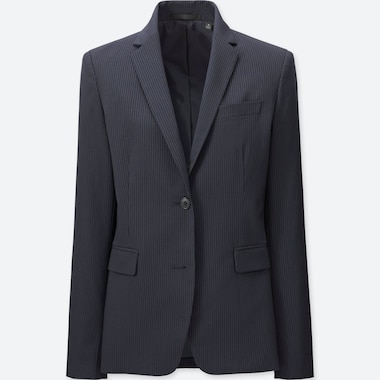 Discover UNIQLO's innovative range of stretch-enhanced women's trousers and skirts and step into your new favourite pair of work bottoms. Enjoy the timeless look of classic formalwear with an upgraded stretch design for improved feel, freedom and range of motion – perfect for staying comfortable from 9 to 5. Pair these elegant skirts and stylish trousers with a matching stretch suit blazer for a stunning two piece professional ensemble. Pay attention to the details and add a touch of character with a Vintage Skinny Belt.
Top