Women's heattech collection
Take action against the elements with UNIQLO's range of HEATTECH. Comfortably regulating your body temperature without the discomfort of bulky clothing, these tops, socks, leggings and accessories cleverly use moisture released by the body to retain heat and keep you warm in colder months. Crank up the heat in more challenging conditions with Extra Warm and Ultra Warm pieces.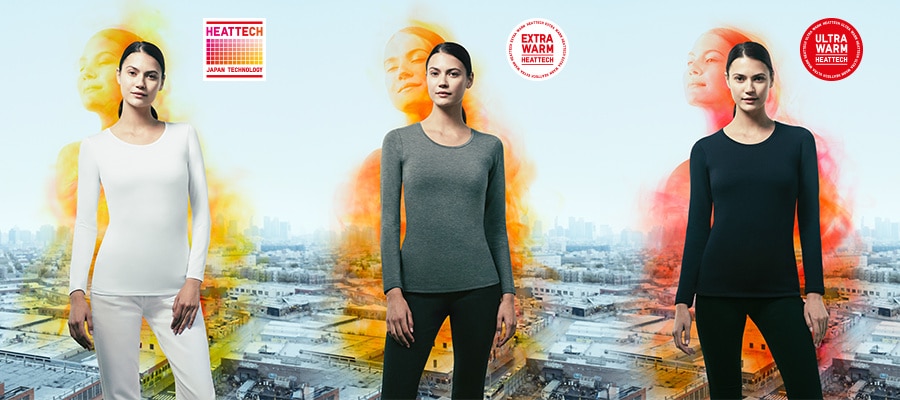 HEATTECH

Our specialised HEATTECH range is designed to provide base layer insulation in cold conditions. Choose regular HEATTECH technology for a thin and lightweight layer for warmth on chilly days. Once you've tried it, you won't want to venture outside without it.

EXTRA WARM HEATTECH

1.5X warmer and thicker than regular HEATTECH, our Extra Warm range features a raised nap lining which makes it ideal for very cold days.

ULTRA WARM HEATTECH

2.2X warmer and thicker than regular HEATTECH, Ultra Warm is our warmest and highest performing HEATTECH design, making it best for intense cold and enduring periods of challenging weather.
Top