Men's Down Coats & Jackets
Introducing: Ultra Light Down coats and jackets for men. So warm, you'll barely feel the chill. So light, you'll barely feel the coat. Our popular all-year range of men's coats and men's jackets boasts uniquely technical designs with incredibly lightweight, breathable and water repellent functionalities, making these autumn and winter coats ideal for chilly spells. Our Ultra Light Down coats, jackets, parkas and gilets for men come in a range of sleek and suave colourways for any wardrobe.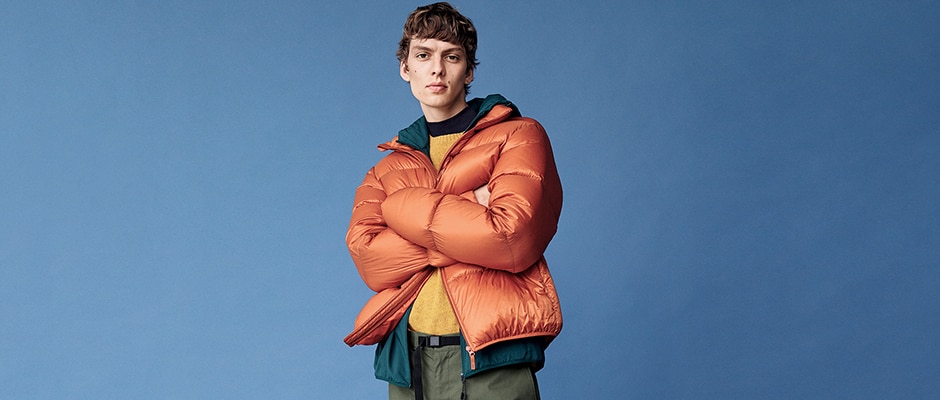 ---
The Ultra Light Down name simply precedes itself: feather-light, water repellent, compactable insulation, these uniquely technical jackets are ideal for layering in transitional seasons. Their smart, breathable design ensures reliable temperature regulation keeps you comfortable in any weather condition.
---
Keep the warmth where it belongs with our range of Ultra Light Down Vests and Gilets for men. These smart sleeveless jackets work as efficient and reliable layers on temperate days, providing a touch of warmth whenever required; simply pack away the vest down into its included carry bag for on-the-go performance. When temperatures really dip, slip on an Ultra Light Down Vest beneath a light jacket for a functional, layered solution to unreliable weather. These are truly all-season staples.
Down with the chill, in with the down. Introducing our signature range of high-performing Ultra Light Down Parkas for men. These men's coats boast a handily pocketable design for reliable on-the-go weather protection, while a protective hood and water-repellent finish keep the elements out while keeping warmth in.
---
Replace your raincoat with the men's winter jacket that'll revolutionise your cold weather wardrobe. Our high-performance, stitch-free design shuts out errant water and freezing wind to keep you warm, comfortable and dry, no matter how the forecast looks.
Top