Get the better of wetter weather thanks to our range of BLOCKTECH coats and their water repellent, windproof designs. Highly breathable fabrics with a stretch finish ensure you stay cool, collected and comfortable even when you're working hard against the elements. Now no workout gets rained off. With BLOCKTECH, it's always on.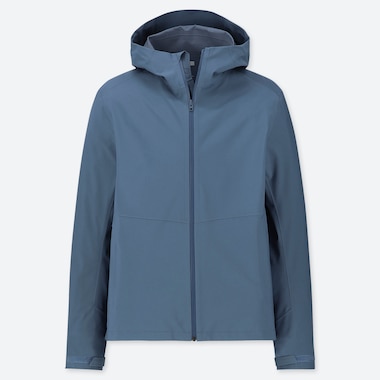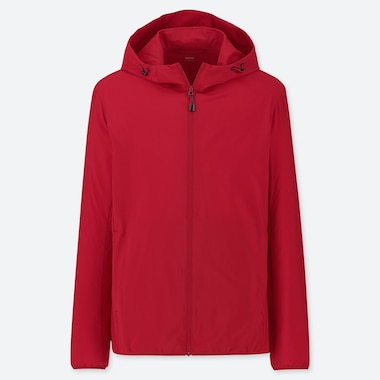 Soft sweatshirts and comfortable hoodies: the essentials of any complete active wardrobe. Great for warming up or regulating body temperature while exercising outdoors, our hoodies for men feature breathable zipped designs and come in a gamut of colourways -- choose the shade that suits you for a splash of personality in your gym ensembles.
Top up your active wardrobe with our selection of short sleeved and long sleeved workout tops for men. Choose AIRism technology for cooling, breathable fabric or rely on our DRY-EX designs for advanced moisture wicking performance. However you're getting active, don't sweat it.
Make great strides in your exercise and sports performance with our range of shorts for men.
Get a leg up on the competition with classic joggers and trousers with versatile stretch and quick-drying properties.
Take a step in the right direction with our collection of men's socks optimised for working out. Quick-drying fabrics with moisture wicking properties, reinforced heels for improved sports performance work and low cut designs for breathability help you as you're active, so you can go toe to toe with the best.
Don't fumble with valuables while you're trying to focus on what matters: a quality workout. Keep your everyday essentials safe, accessible and close to your body with our range of active men's accessories like smart single strap backpacks for an easier way to carry more when you're on the go.
Performance Gamewear
Whether you're strong at the baseline or a serve and volley machine, make sure you're match-ready with our collection of men's tennis gamewear. Get a unique on-court edge with men's polo shirts, shorts and accessories enhanced with moisture wicking DRY-EX technology favoured by tennis champions Roger Federer and Kei Nishikori.
Professional tennis player
Roger Federer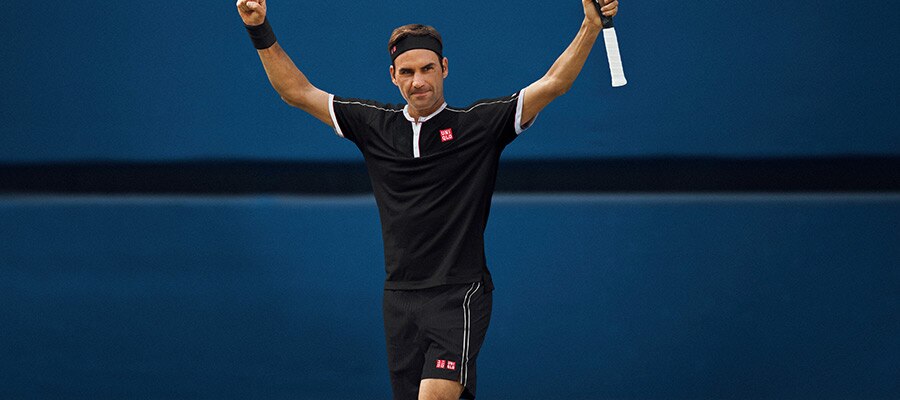 Professional tennis player
Kei Nishikori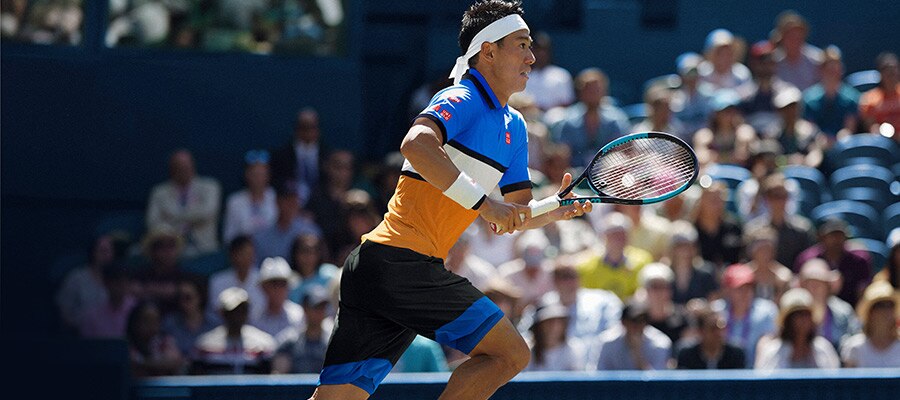 Top