Men's Shorts
Explore UNIQLO's versatile range of men's shorts, including smart chino shorts for a preppy look and vintage-inspired cargo shorts for the ultimate in trendy utility. Get moving in style with our active and swim shorts for men boasting quick-drying, moisture-wicking technologies - ideal for keeping cool in the sun and comfortable during an intense workout. No sweat.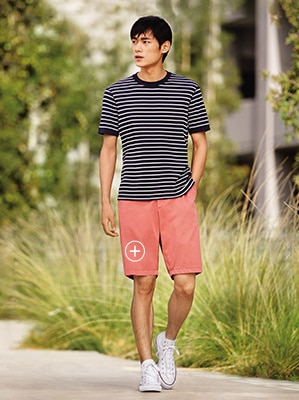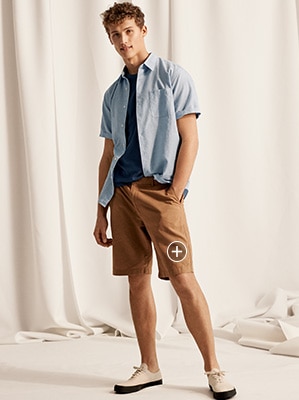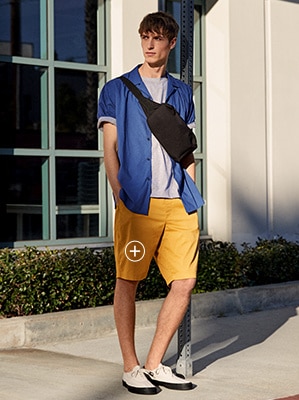 ---
Give your summer wardrobe the effortless charm of chino trousers with the breathability of a shorter cut thanks to our selection of men's chino shorts. Offering a selection of simple and versatile colourways, these are ideal for pairing with short sleeve shirts and low top trainers for a casual, preppy look.
sale
EXTRA SIZES AVAILABLE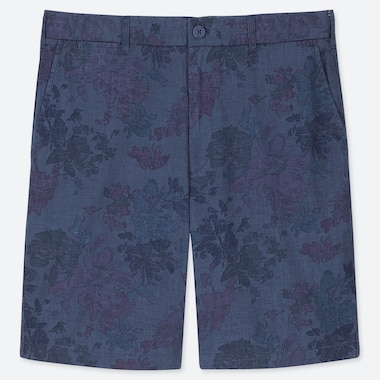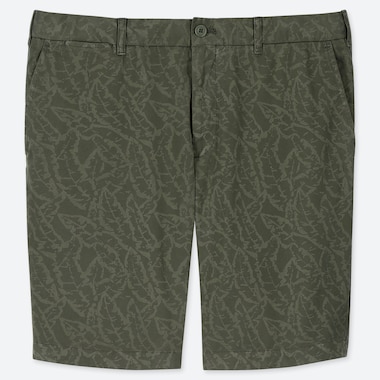 Sleek, sophisticated and stylish; bolster your wardrobe with a touch of smart-casual charm with our men's linen shorts for Summer. Breathe easy and enjoy the warmer weather with European linen blend designs, giving you the familiar comfort of cotton combined with the elegant look of linen in one sophisticated material blend. Available in a range of muted, earthy colourways for a touch of versatile character.
Don't sell yourself short this Summer: go above and beyond with our range of KANDO Shorts for men. Incredibly lightweight and generously stretchy, these men's shorts have been designed in conjunction with professional golfer Adam Scott for movers and shakers looking for high-performance capability in their day-to-day. DRY functionality quickly dries moisture to keep you cool and comfortable, while Easy Care processing ensures wrinkle-resistant sharpness on the go. Choose from a selection of simple yet sleek patterns and colours, including micro checked and geometric prints.
Make a splash and dive headfirst into breezy summer style with our selection of men's swimming trunks and shorts. Breathable all-mesh lining ensures enduring comfort throughout the day, whether you're hitting the beach or lazing by the pool.
Top