Activity report
The power of clothing
How your donations are being used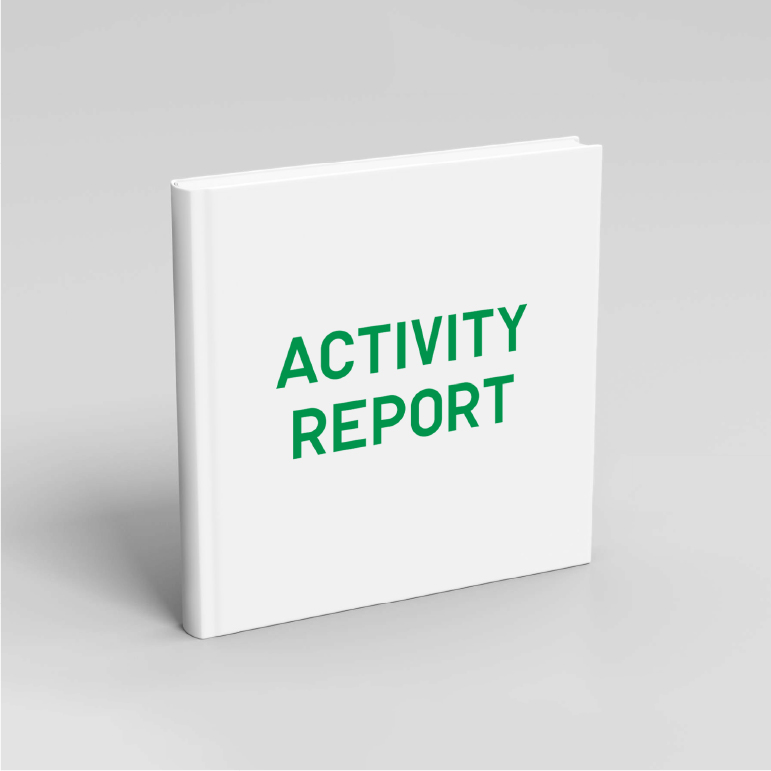 A total of $2 million was donated to the Nippon Foundation as a result of the JOIN: THE POWER OF CLOTHING campaign that we conducted in 2022. The Nippon Foundation, which is involved in addressing marine issues, is promoting the "CHANGE FOR THE BLUE Umi to Nippon Project" (Ocean and Japan Project): a model for reducing marine litter in collaboration with stakeholders from industries, government, academia, and the private sector. As part of this project, we have planned a Spogomi* World Cup; a competition devised in Japan to turn litter picking into a sport. We hope this will provide an opportunity for many people of all nationalities and generations to participate in action to reduce ocean pollution.
*Spogomi is an abbreviation of "Sports Gomi Hiroi" (litter picking sport), and was created in Japan in 2008. It involves teams competing for points awarded according to amount and type of litter collected in a designated area within a fixed time limit.
The Spogomi World Cup
We plan to hold the first Spogomi World Cup in Japan in November 2023, when we will host national teams from countries around the world. In preparation for the tournament, we are currently planning to hold qualifying rounds in 47 prefectures and metropolitan areas in Japan, and a final tournament to decide the Japanese national team. Qualifying tournaments are also scheduled to take place worldwide in roughly 20 countries across six continents. We will promote the international spread of Spogomi through the World Cup as part of our aim to ensure Japan is proactively involved in creating opportunities for many people of all nationalities and generations to participate in action to reduce ocean pollution.
For more details, please check for updates on the Spogomi World Cup homepage.
Executive Director of the Nippon Foundation, Mitsuyuki Unno, shares his thoughts and outlook for the Spogomi World Cup
Mitsuyuki Unno / Executive Director of The Nippon Foundation
Mitsuyuki Unno, born on February 19, 1968, is Executive Director of The Nippon Foundation, a private, non-profit foundation established in 1962 for the purpose of carrying out philanthropic activities, using revenue from motorboat racing.
Unno joined The Nippon Foundation in 1990 and became Executive Director in 2011. He oversees various projects under the theme of passing sustainable oceans on to future generations, as exemplified by "the Ocean and Japan Project". By engaging with the public and private sectors, international organisations, media, and academia, both in and outside of Japan, he has helped to launch numerous projects and strategic partnerships that aim to create positive social impact and greater awareness of global ocean challenges.
With the marine debris problem becoming more serious worldwide, it is also predicted that the amount of waste generated by humans will continue to increase in the future. In particular, since plastic does not completely decompose in nature; once it flows into the ocean, it destroys marine organisms and also enters the human body through the food chain, potentially causing harmful effects. There is no time to wait for countermeasures.
About 80% of marine litter is generated on land. There are several ways to reduce litter, but we believe that litter picking is a last resort. Since 2019, our foundation has been collaborating with the Japanese government to carry out a nationwide cleanup campaign, as well as initiatives such as the "Spogomi Koshien*" for high school students. Despite the pandemic, the number of participating schools in the "Spogomi Koshien" has continued to increase every year, and we have planned to organise a global tournament for Spogomi; taking advantage of a donation from Fast Retailing Co., LTD., to create a movement to reduce ocean pollution worldwide.
The litter pickup activities of Japanese supporters at the FIFA World Cup held in Qatar at the end of last year are also likely to be a tailwind. We hope that this Spogomi World Cup, born in Japan, will become a catalyst for people around the world to become more aware of the issues of ocean pollution and take action to address them.
*The Koshien tournament is a famous national high school baseball championship that takes place every summer at Koshien Stadium in Nishinomiya City, Hyogo Prefecture, Japan. It is one of the most prestigious and well-liked sports events in Japan, attracting many spectators and garnering national attention. We use the term "Koshien" in the Spogomi tournament because Spogomi is a new kind of sport where high school students from all over Japan can participate.
What is The Nippon Foundation?
The Nippon Foundation is the largest private non-profit organisation, established in 1962 in Japan. This hub for social innovation works to achieve an integrated society through the support of children and disabled people, and disaster relief. "CHANGE FOR THE BLUE" is a project that launched in November 2018 as part of The Nippon Foundation's "Umi To Nippon Project" (Ocean and Japan Project). The project aims to raise social awareness of marine litter through the slogan "Stop adding any more marine litter". The mission is to create a model for reducing marine litter in collaboration with stakeholders from industries, government, academia, and private sectors, which can be adopted by other regions across the globe.