UV PROTECTION
What is Wearable UV Protection?
ONE SECOND TO SUN PROTECTION.
Protect your skin from UV Rays
The 3 Benefits of Wearable UV Protection
Quick

No effort required - just put it on and head outside!
Long-lasting

Feel secure, whenever you're on the move.
Soft

Block UV rays without burdening your skin.
Two technologies protect your skin from UV Rays
Techology 1
UV Ray
Reflection
UV protection clothing
Raw materials with reflective properties have been added to the fibres.
Techology 2
UV Ray
Absorption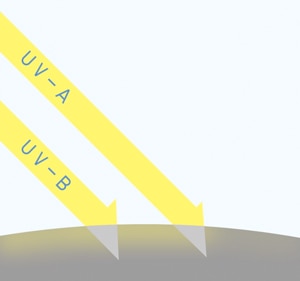 UV protection clothing
UV-blocking properties have been added to fabric fibres to further absorb UV.
*Depending on the fabric of the item.
Performance of Wearable UV Protection

Approx. 15 mins
Bare
skin

Approx. 75 mins
UPF 5 Long Sleeved Clothing

Approx. 10 hours
UPF 40+ UNIQLO UV Protection Clothing
UPF: an index measuring the UV blocking capability of clothing
*When subjected to UV radiation exposure which typically causes sunburn in approximately 15 mins.
Explore The Range
UPF40+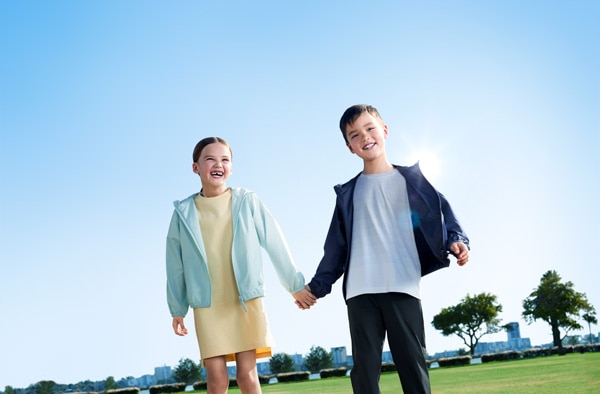 UV Protection Pocketable Parka
Blocks rain and UV rays without impeding movement thanks to an improved active fit.
UPF40+
AIRism UV Protection Hoodie
AIRism with sun protection evaporates sweat fast while blocking harmful UV rays.
UV Protection by category
FAQs
Does washing reduce the UV-blocking effect?
We tested our UV products for 10 washing cycles and can confirm that UV protection does not weaken. However, please note that the UV absorption type may gradually reduce its protection over several years of repeated washes. The UV reflection type is generally said to be semi-permanent.