From warm to warmest
Which down is right for you?
Compare our down jackets and outerwear to find the right piece for your wardrobe.
Scroll to discover the whole collection
Ultra Light Down
Ultra Light Down is our lightest down. These featherlight designs contain premium down padding but can be folded into a pouch for easy, portable warmth. This is your ultimate transitional layer to navigate the change in seasons, or the perfect choice for climates where the days are warm but the nights are chillier.
A stylish layer of warmth
Think of the compact vest as a sweater vest: throw this easy layer over light knits for some extra insulation, or layer under winter outfits for a hidden layer of warmth. This compact layer has an adjustable neckline for easy layering.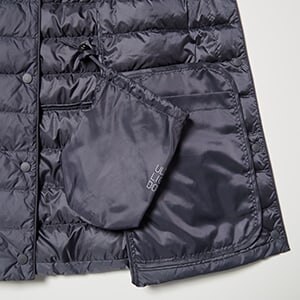 Shop the look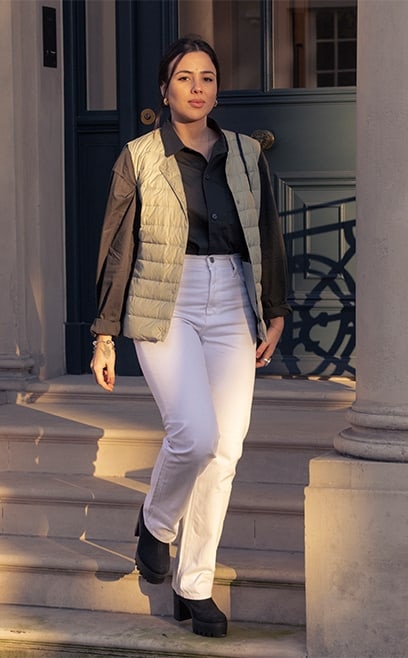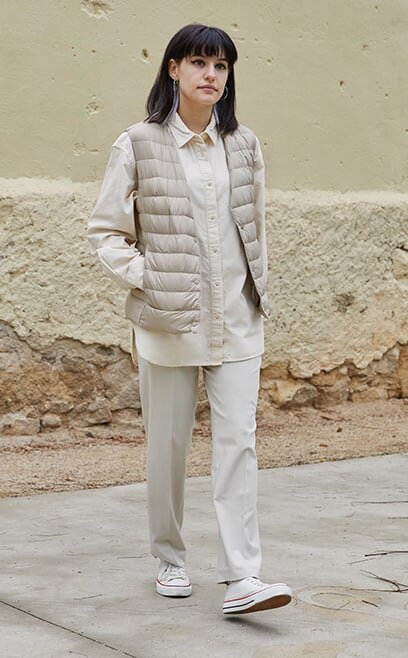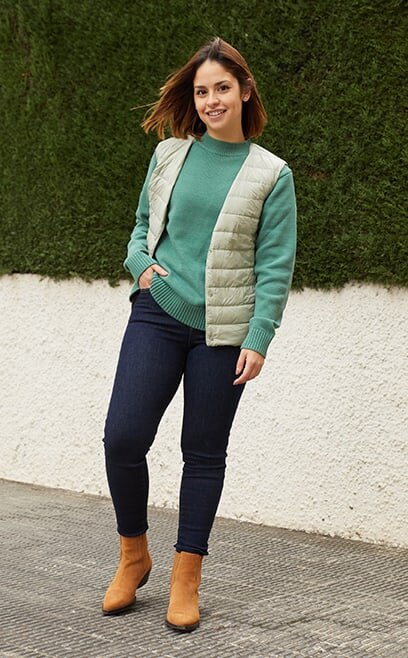 Designed to be worn as a stylish inner layer
Think of the compact jacket as a cardigan: wear on its own on milder days, or under heavier outerwear when it gets colder. The unique adjustable two-way collar allows you to create a crew or V neck design.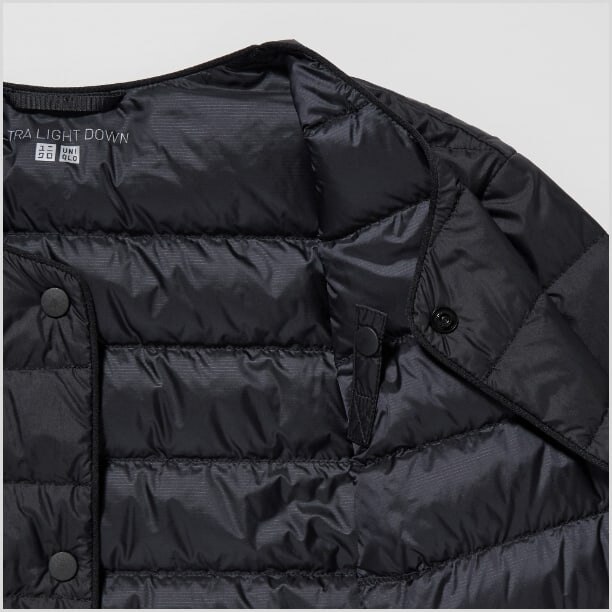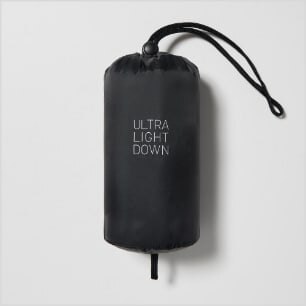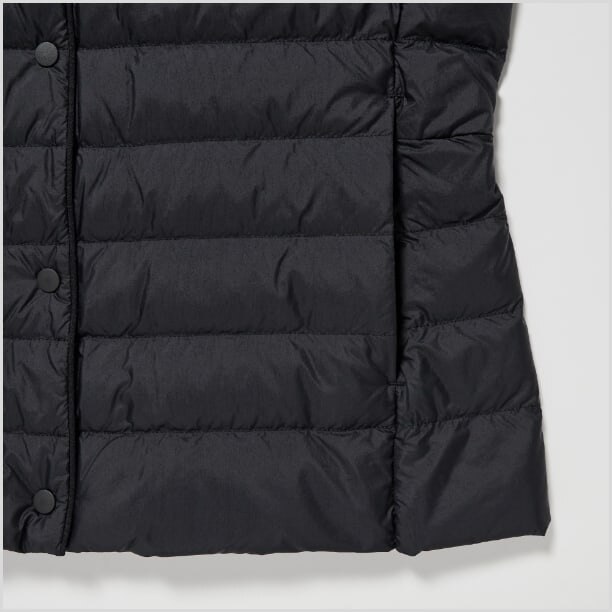 Shop the look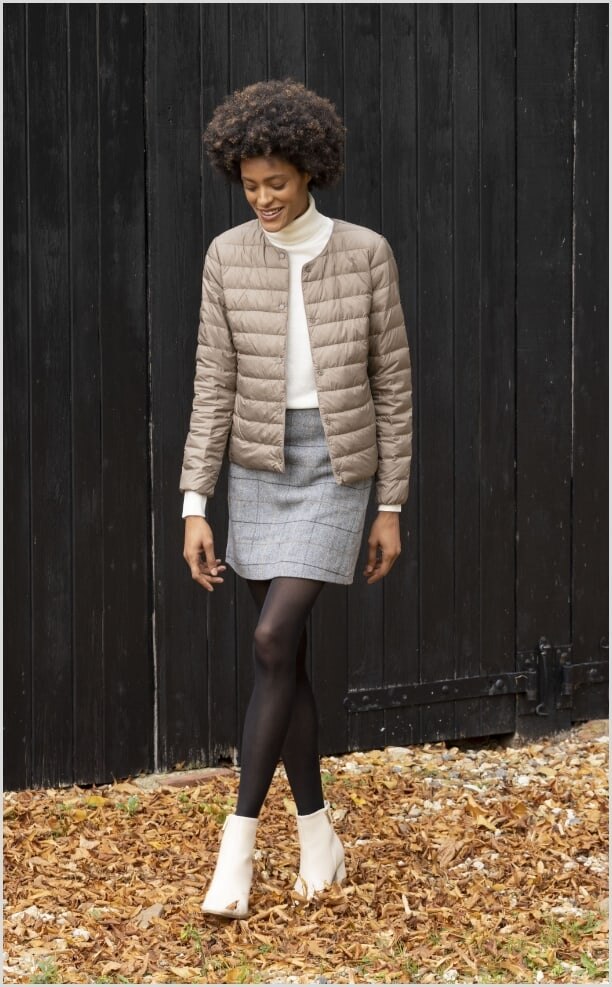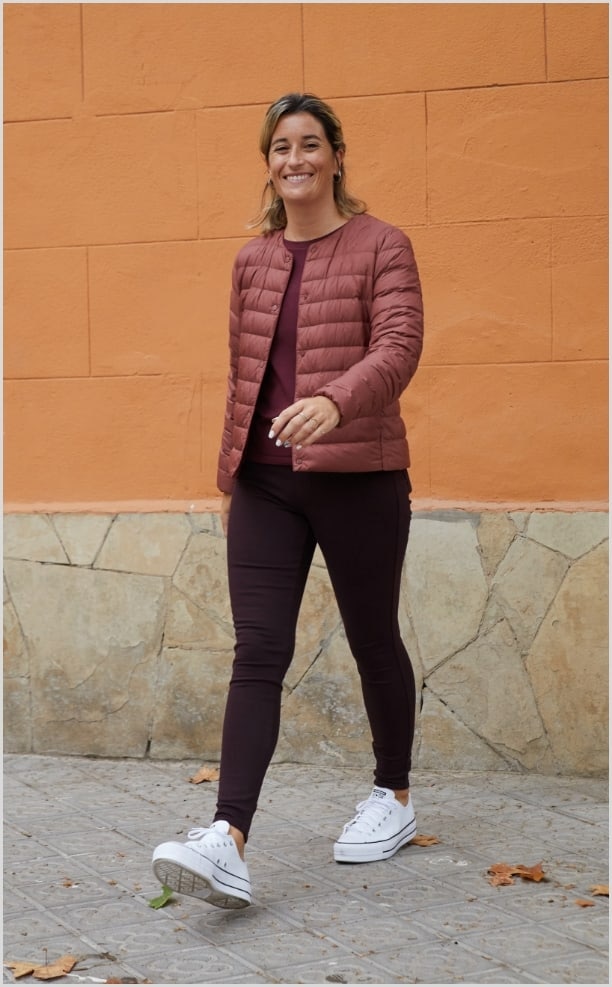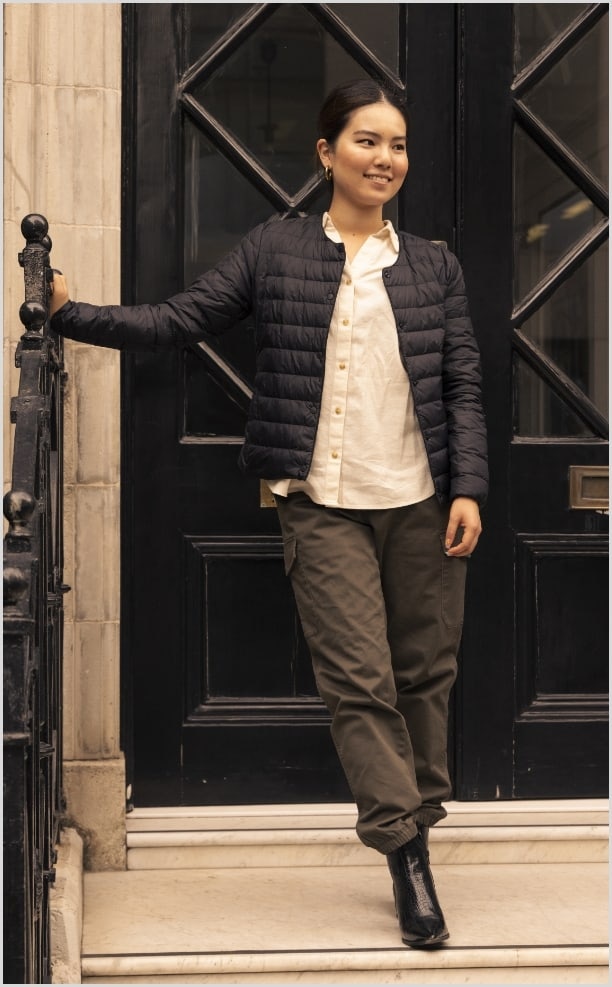 Wear as a lightweight outer or middle layer
This handy gilet is ideal for layering beneath longer outerwear in colder conditions, or over knitwear or a hoodie during transitional periods between seasons.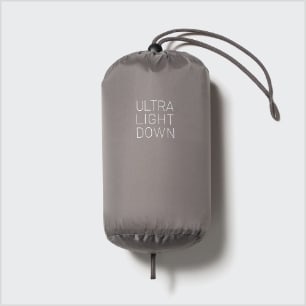 Shop the look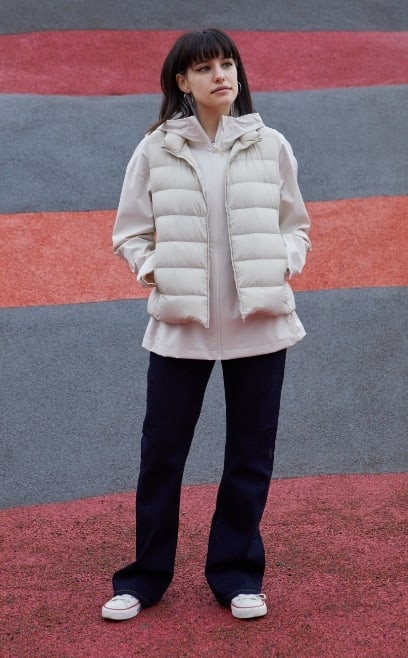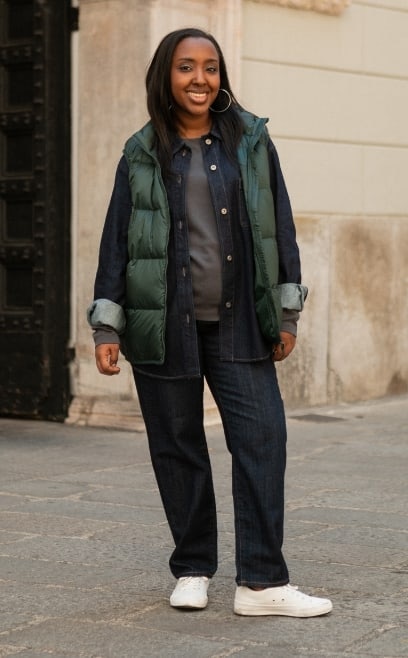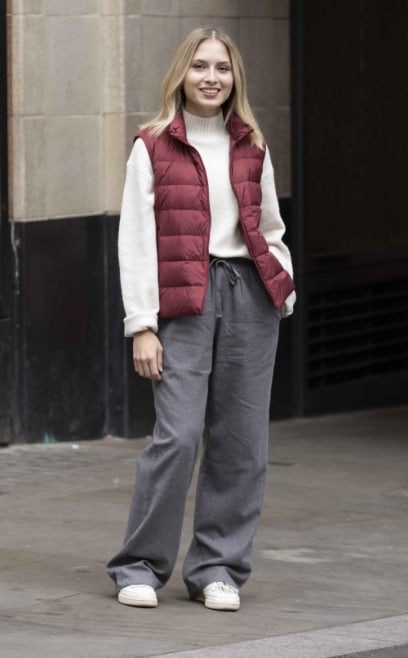 Ultra Light Down in a fashion-forward cut
Our relaxed range has all the lightness and warmth of classic Ultra Ligth Down, but with a looser-fitting cut and diamond quilting for a more fashionable feel.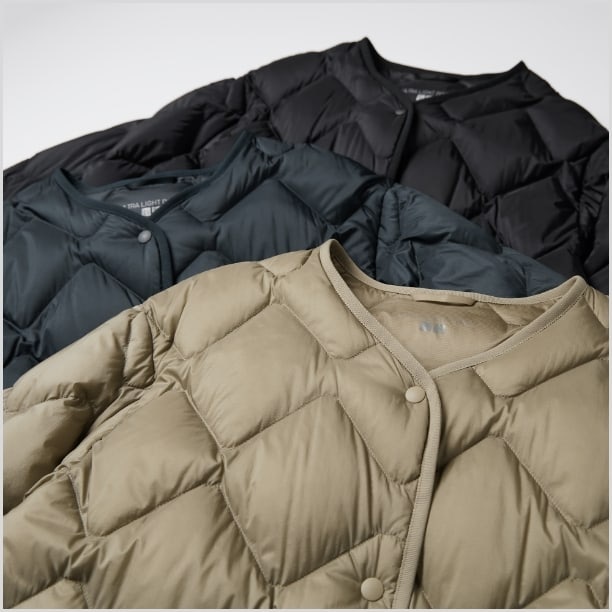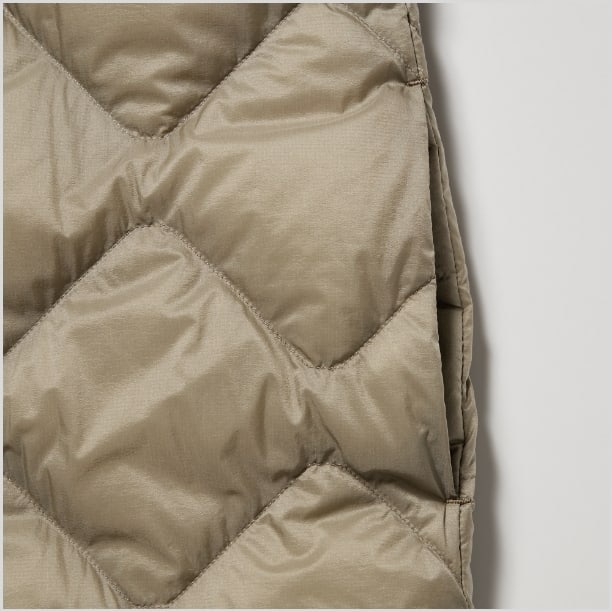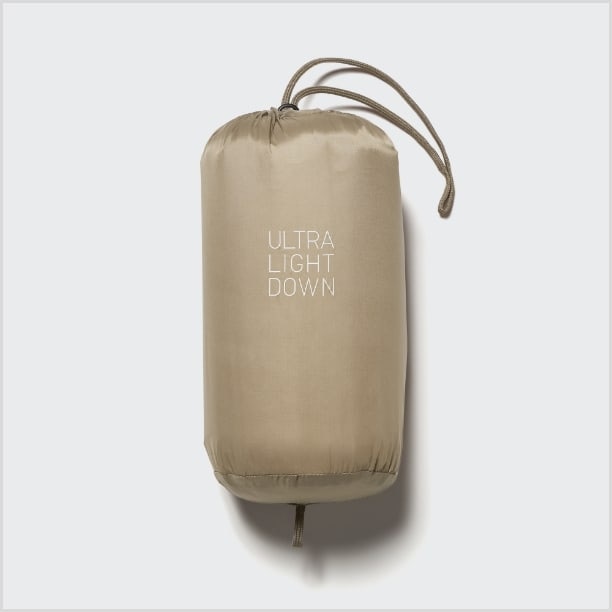 Made from 100% recycled down
We collect UNIQLO down garments from all over the world and transform them into new products. We recycle 100% of the down and feathers from used products our customers bring into store to make our recycled down jackets.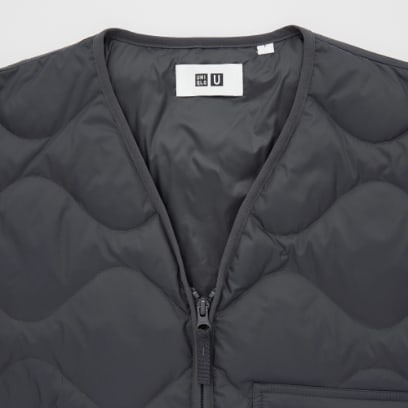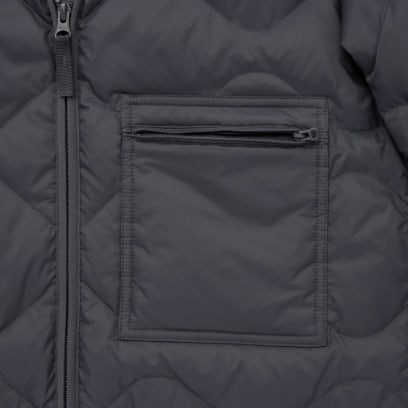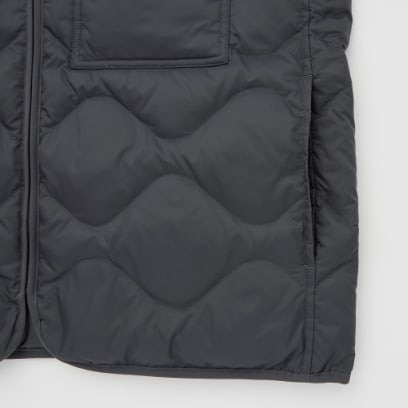 Conserving resources and minimising waste
Using technology developed with Toray, we recycle 100% of the down and feathers from your old UNIQLO down jackets to create brand new ones.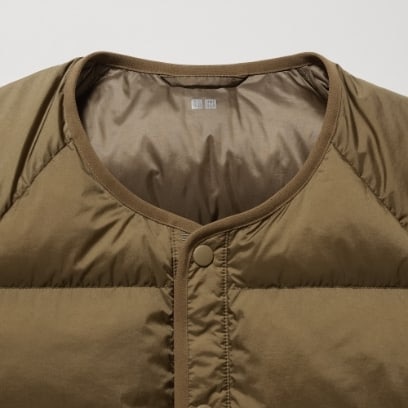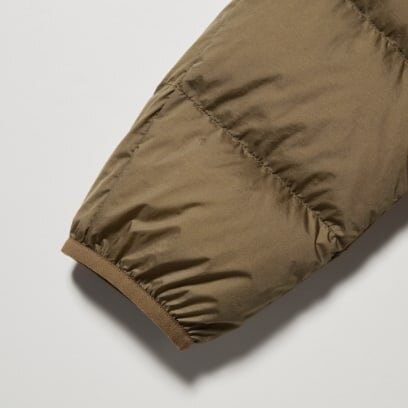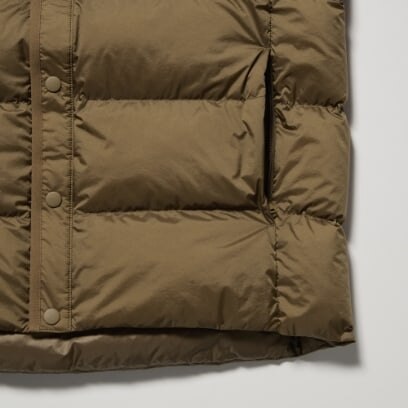 The original, first released in 2008
We developed our Ultra Light Down Jacket with the specific aim of providing the warmth of down, without the traditional bulky appearance.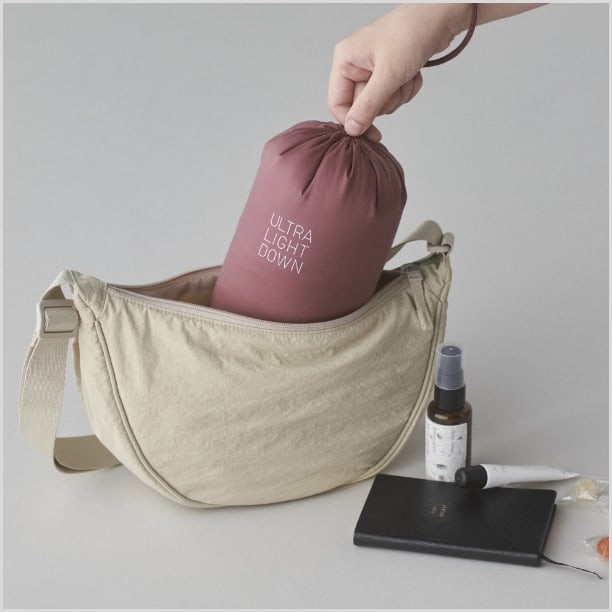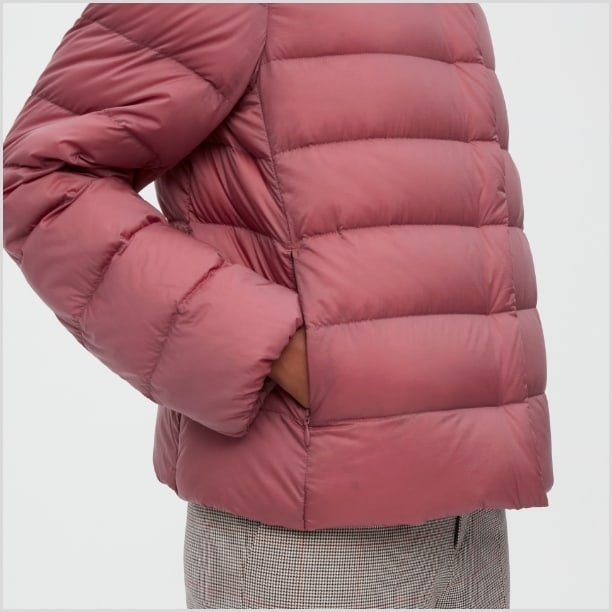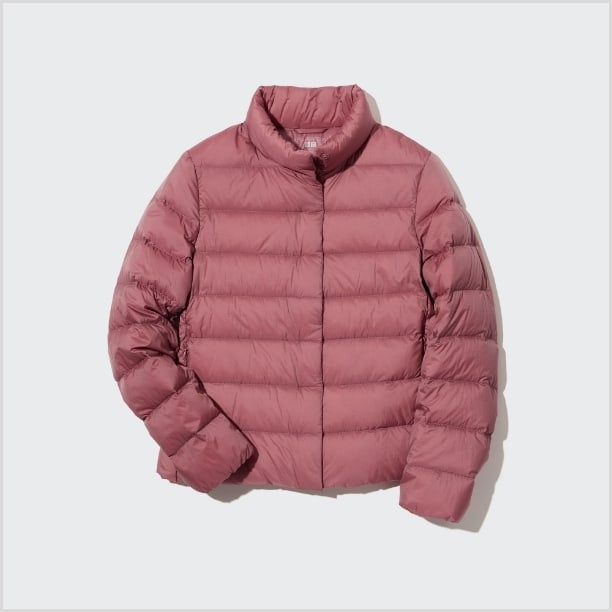 Shop the look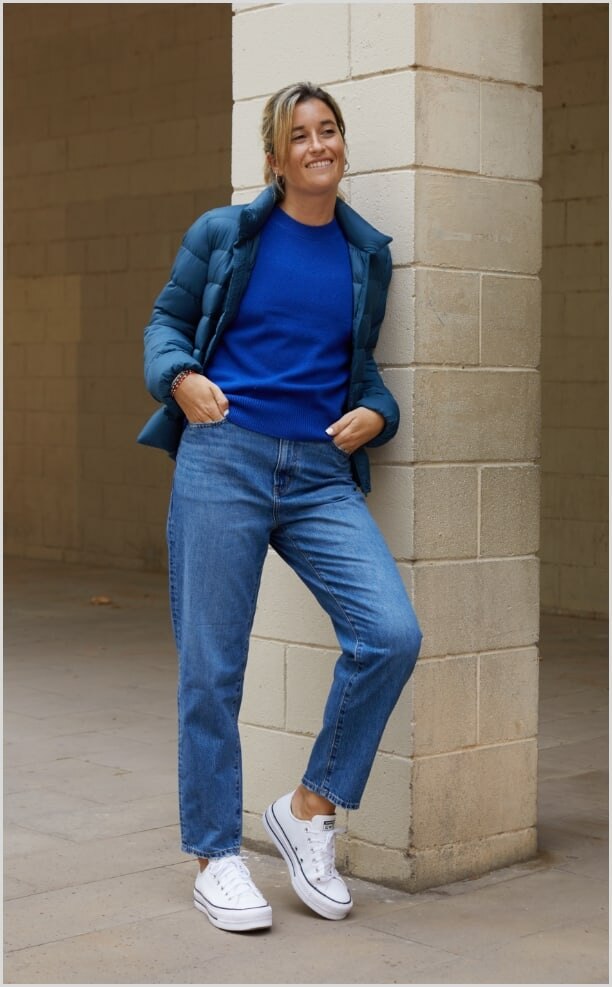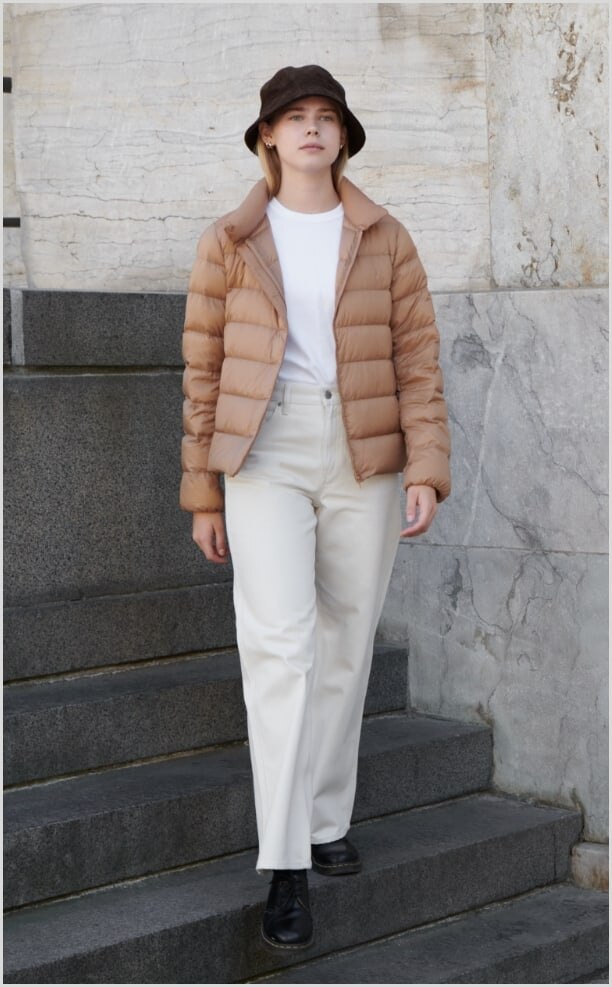 All the warmth of Ultra Light Down, with a water-repellent hood
Everything you love about Ultra Light Down with a protective, adjustable hood. Perfect for unpredictable weather.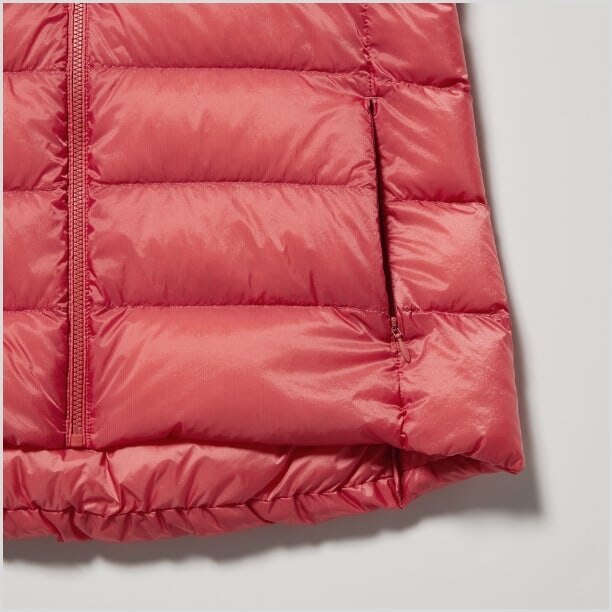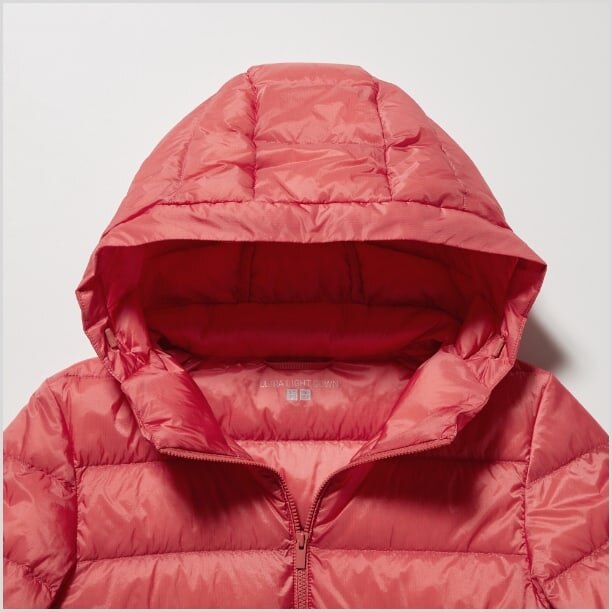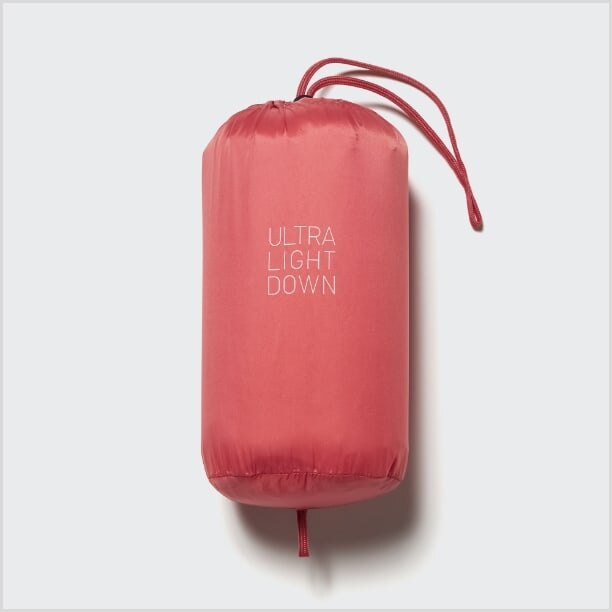 Shop the look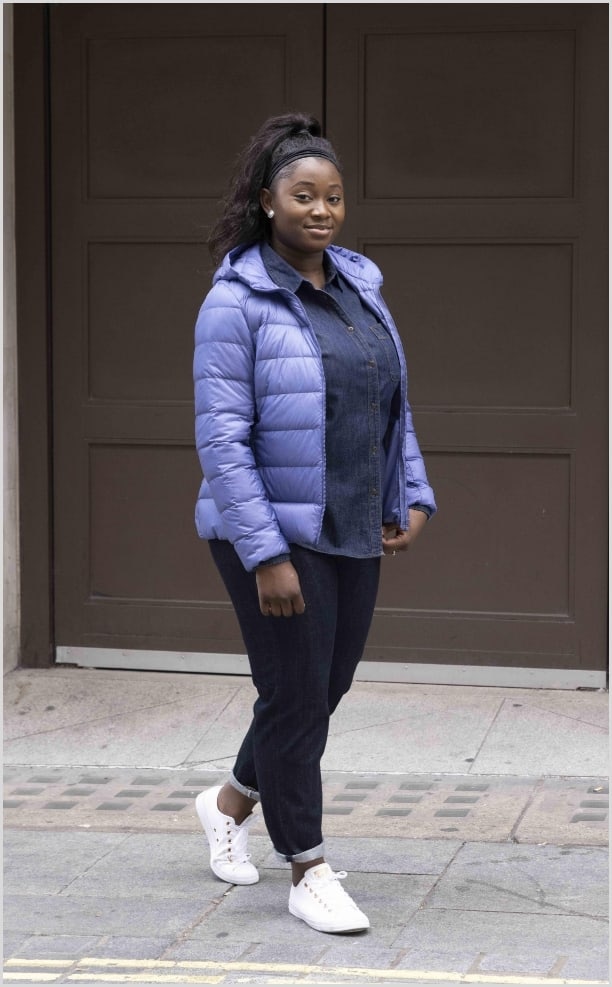 Hybrid down
Introduced in 2019, in collaboration with Japanese competitive snowboarder Ayumu Hirano, our Hybrid Down range is designed to offer the perfect balance of warmth and ease of movement.
A classic parka, with the added warmth of down
The contemporary styling of a casual parka, meets the warmth of down and the strategic use of padding to provide ease of movement.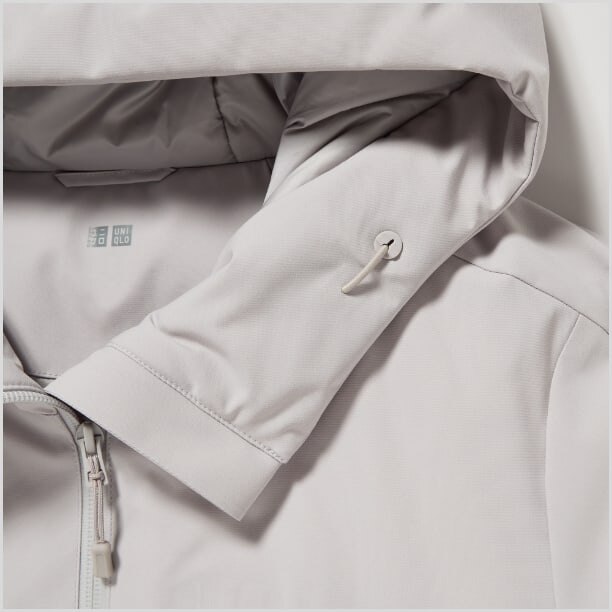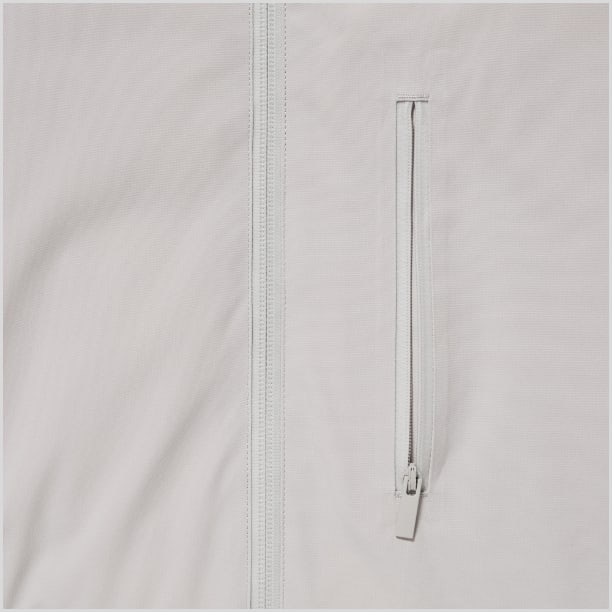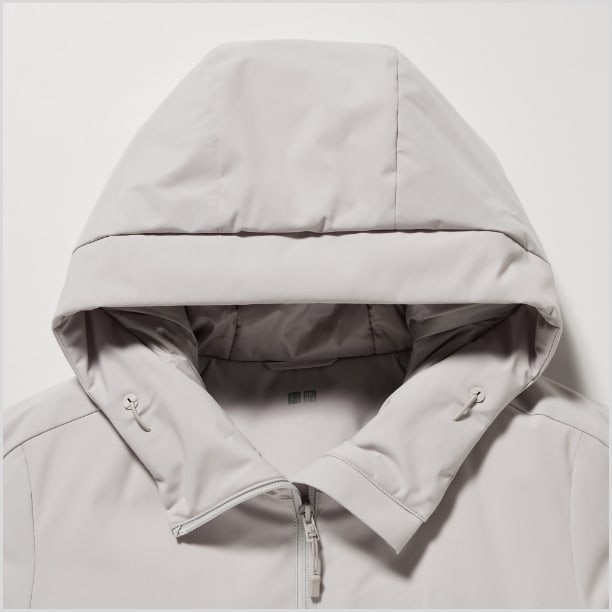 Offering astonishing lightness and movement with cosy warmth
This coat provides the ease of movement and heat retention of our Hybrid Down Parka with a longer, mid-length cut.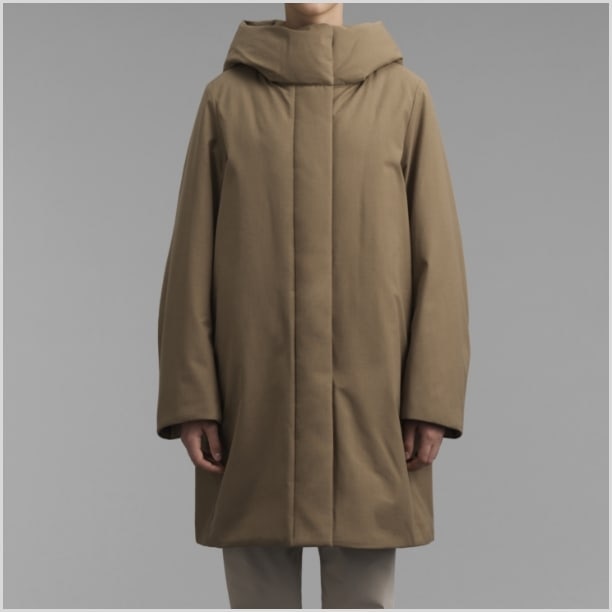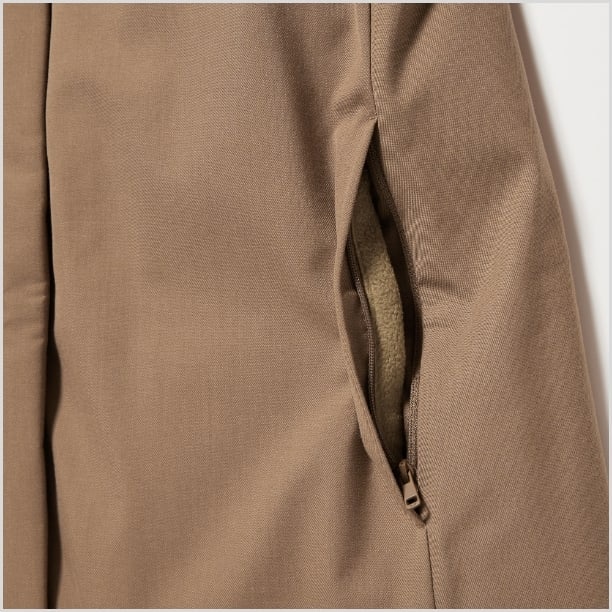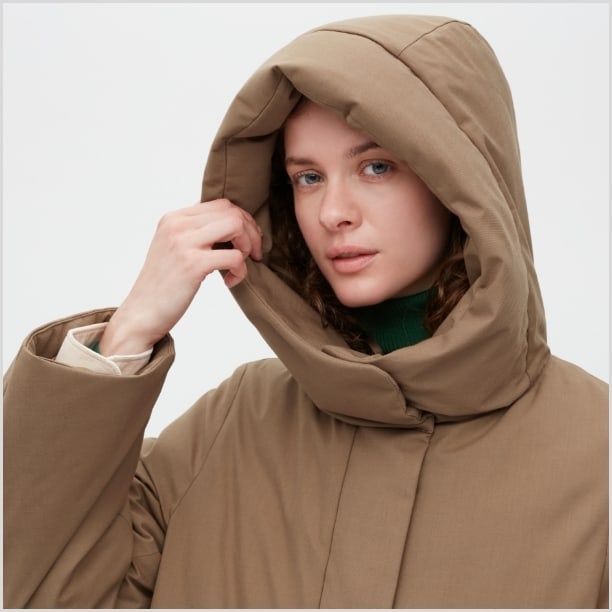 Ultra Warm Down
Ultra Warm Down is our warmest down. Combining down, padding, and an insulating aluminium lining, Ultra Warm Down provides excellent heat retention without a bulky appearance.
The ultimate winter coat: our warmest down in a long length
The warmest down in our collection combines premium down with padding and an insulating aluminium coating in a non-quilted design for a sleek look, while providing our best heat retention.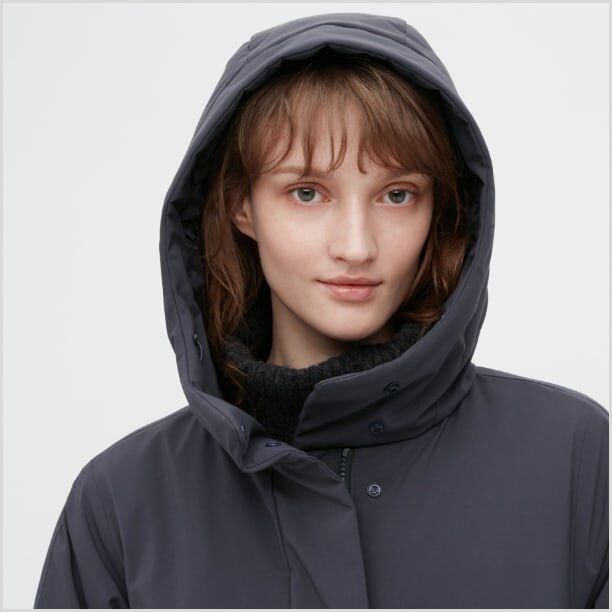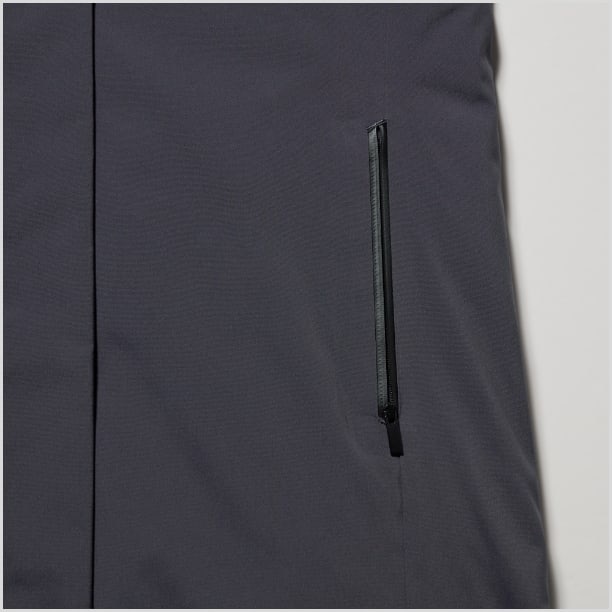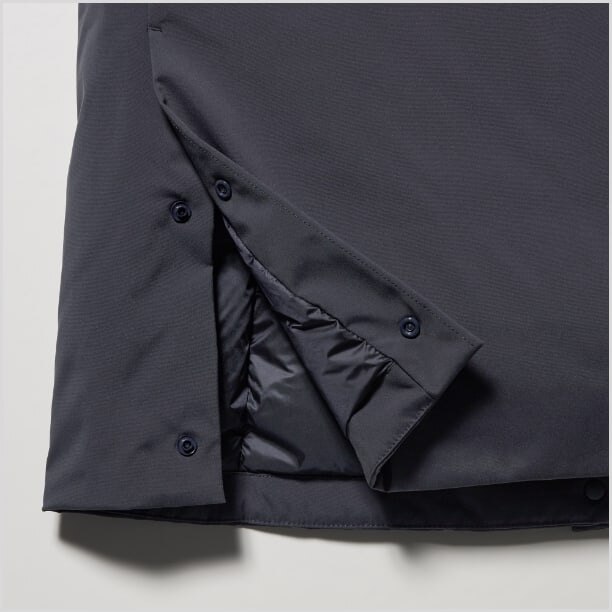 POWDER FEEL DOWN
Designed in pursuit of softness
We carefully designed our Powder Feel Down for the ultimate in softness and smoothness. By precisely calculating the amount of down, the short coat is light but warm, wrapping you gently in soft outer fabric and lining.