Retains high-performance filtering even after washing.
Available in three sizes: small, medium and large. AIRism Face Masks come in packs of three units (per size).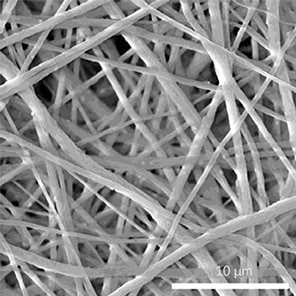 Feature 1
Filter blocks 99%* of particles including bacteria and pollen.
This helps to reduce the spread of airborne droplets.
*Filter has a BFE (Bacteria Filtration Efficiency) of 99%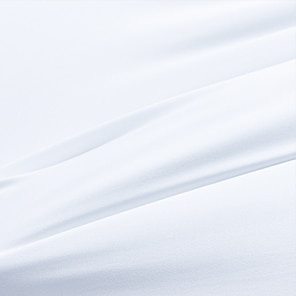 Feature 2
Cooling AIRism fabric
With a smooth-as-silk feel for all-day comfort. Stays fresh even if you sweat.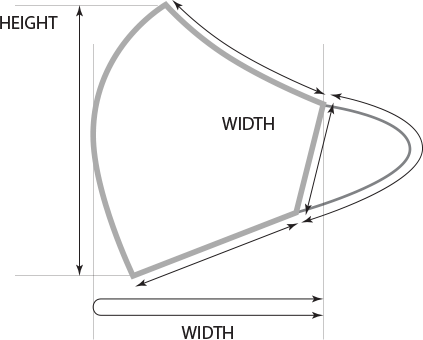 Measurements
Small: Width 19cm x Height 11.5cm
Medium: Width 23cm x Height 14cm
Large: Width 24cm x Height 14.5cm
Extra Large: Width 26cm x Height 16cm
AIRism Mask FAQs
For hygiene reasons, we recommend that the AIRism face mask should be washed after use.
We have found that after repeated washing, the BFE rate and particle filtration efficiency, which indicate filter performance, are reduced to 95% and 98% respectively after 20 washes at 40°C. Other functions will not be reduced, but this mask does not have permanent functionality.
Wash your mask with regular household detergent. Use a mesh bag or net for machine washing. The AIRism face mask can be spun dry, but dry under sun after washing. Avoid using bleach on the mask.
To ensure the quality of the mask, the AIRism face mask can be washed until a maximum of 20 times.
The mask has a BFE (Bacteria Filtration Efficiency) of 99% and particle filtration of 99% (initial values).
AIRism masks cannot be returned or exchanged for hygienic purposes. Please refer to our sizing guide to ensure you purchase the correct size.
Additional colours will soon be available for purchase.
Unfortunately, the AIRism mask is not available for bulk order.
This mask does not completely prevent infection.

(Initial value) Bacteria Filtration Efficiency (BFE): 99%*
(Initial value) Pollen particle filtration efficiency: 99%**

Testing organization: Kaken Test Centre
*ASTM F2101 Bacterial droplet collection (filtration) efficiency test
**Pollen particle collection (filtration) efficiency test