Women's Parkas
The parka: a time-tested staple of seasonal wardrobes everywhere. A statement piece of style, reimagined today with focused form and function. The UNIQLO parka range encompasses solutions for every weather challenge. Lightweight, compactable parkas are ideal for shower protection at a moment's notice, Blocktech parkas fend off precipitation with ease and high-performing down padded parkas are essential for colder days.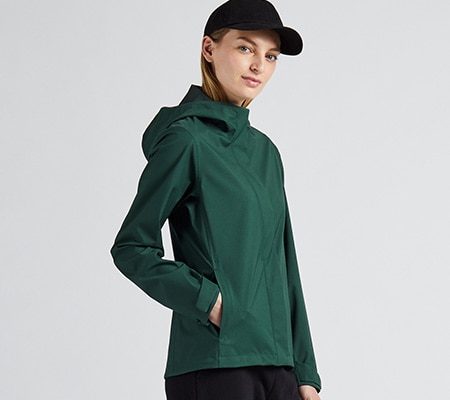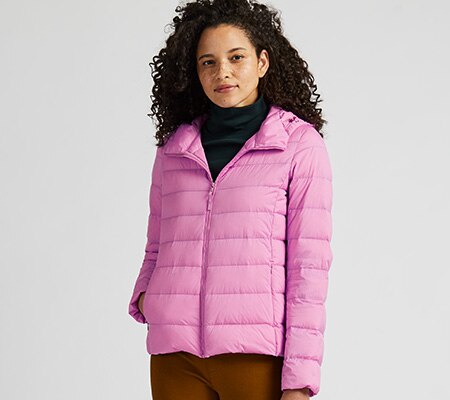 ---
Blocktech: Stay dry, come rain or shine. These stylish parkas feature an intelligent water repellent agent to keep precipitation out and smart seamless bonding to prevent rain seepage. A special laminated film provides a shield against penetrating winds, while stretch fabric boasts an optimised fit which moves as you do.
---
Turn up the heat without turning off the style. Introducing UNIQLO's range of high-performing down padded parkas: with ultra light and seamless options to choose from, your outerwear can match your needs, whatever the weather. Down with the cold, in with the down.
---
Portable. Practical. Protective. Become acquainted with the latest in on-the-go, all-weather innovation with our collection of Pocketable Parkas for women. Fold them away into the included carry bags for reliable protection from the elements whatever the weather. A water repellent fabric finish ensures you're never caught out by a surprise shower again. We've also cleverly enhanced our Pocketable Parkas with our UV Cut technology, protecting you from harmful UV rays whether the sun is out or not.
---
Say goodbye to the cold. Say hello to UNIQLO's lightweight parkas. A water repellent finish and protective, windproof design keep the elements at bay, while a selection of simple yet stylish colour choices make for a versatile addition to any complete wardrobe.
Top