wireless bra
Your everyday comfort is important – don't leave it down to the wire. Browse UNIQLO's range of wireless bras, including Beauty Light and Relax models which provide shapely support so effective, you'll barely notice they're there. Wear your bra your way with our Multiway bras - designed to change as often as your needs.
BEAUTY LIGHT

○ Features a seamless construction- won't show through or bunch under clothing.

○ The wide band firmly support the bust from below, without wires!

○ Soft, light padding under the cups provides gentle support.


MULTIWAY

○ Slip-guard material is used on the cup tops and back creating a comfortable fit

○ The straps can be worn a variety of ways depending on your outfit, including removed or cross-back

○ Without using metal wires the bra features support in the side and beneath the cup for a secure fit even without straps


RELAX

○ Seamless, stress-free fit.

○ Integrated cups provide essential comfort and support.

○ Bonding at the band, armholes, and neckline provides a supportive fit even when you move.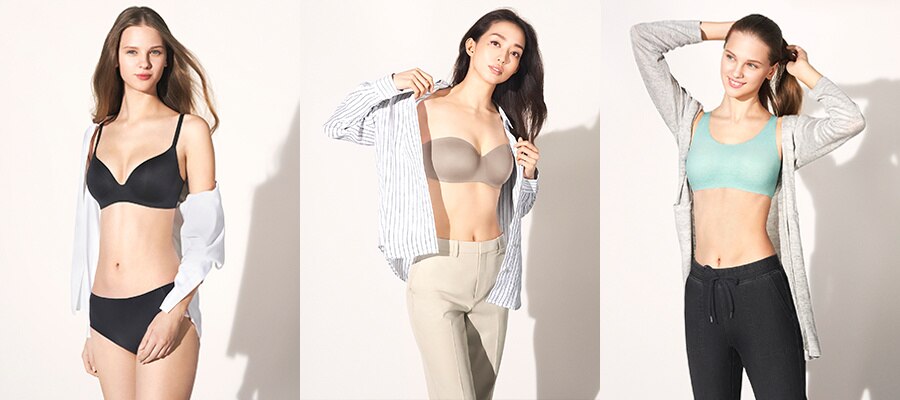 Top