Women's Supima Cotton
Experience a new take on everyday luxury with our collection of Supima cotton essentials. Supima cotton is a premium species of cotton grown in the USA which offers unrivalled softness, strength and colour retention properties. What really makes Supima cotton unique is its extra-long staple fibre, boasting an average length up to 50% greater than regular cotton to ensure long-lasting comfort, pill resistance and an unbeatable day-to-day experience.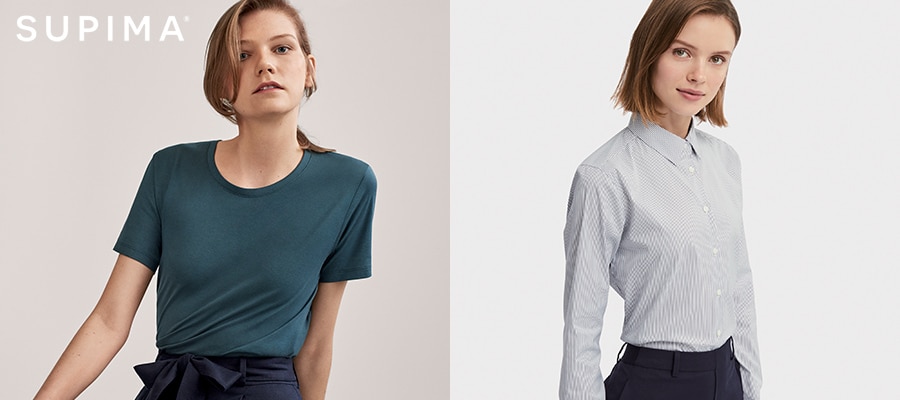 Perfect for all looks from the office to the bar and beyond, give your everyday outfits a touch of simple yet refined elegance with our women's shirts and blouses made from Supima cotton. Embrace the glamorous sheen and incredibly soft feel of long-fibre cotton while making the most of a generous stretch design and wrinkle-resistant finish.
Top