Women's Linen
Breathe a little easier with the extraordinary look, feel and fit of our range of linen for women. Designed by nature and refined by UNIQLO, these quality everyday pieces offer a breathable Spring and Summer staple with a sleek finish and elegant silhouette. Explore a tremendous variety of shapes, styles and designs, including linen dresses, linen shirts for women, linen blouses and linen shorts for gorgeous days in the sun.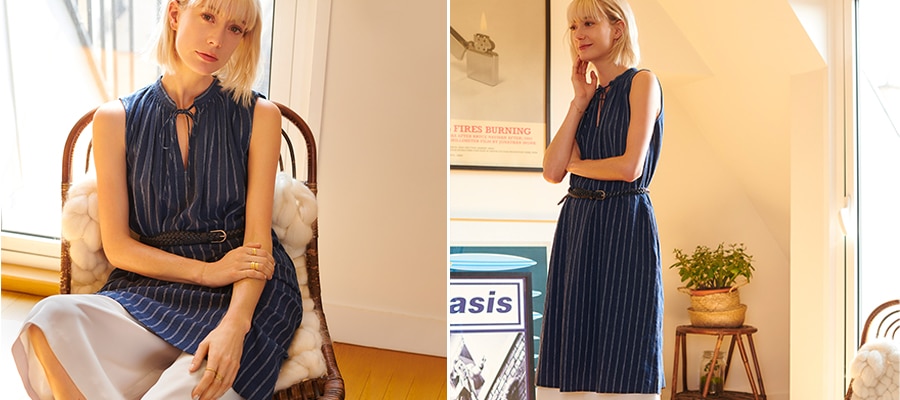 Our linen shirts can be dressed up with smart trousers for a casual office vibe or worn open with shorts and a tee on the beach.
This is everyday elegance, redefined with a natural twist. Experience the lightweight feel and rich texture of premium European linen with this collection of women's linen dresses and linen jumpsuits; perfect for day to day chic or styling for special occasions.
Whether you're looking for an easy way to layer up in style, a smart office look or a reliable yet lightweight mid-layer for warmer days, our range of linen knitwear for women offers styles for every occasion. Indulge in an all-natural feel, texture and look with our women's linen cardigans and other all-season essentials.
Our range of women's linen jackets and offers an experience that is as chic as it is comfortable. Slip into something lightweight, sophisticated and elegantly refined with our linen jackets for women, featuring stunning trench coat and collarless designs.
Top