Men's T-Shirts & Tops
The T-shirt is perhaps the simplest yet most versatile item in a man's wardrobe. Which is why we designed our collection of men's T-shirts and tops with endless utility in mind. Choose from soft Supima cotton T-shirts with crew neck and V necklines. Explore our huge range of classic colours to find pieces to fit your wardrobe. Opt for DRY-EX tops for high performance whether you're staying active outdoors or keeping cool in the gym. Whatever it is you're after, we've got you covered.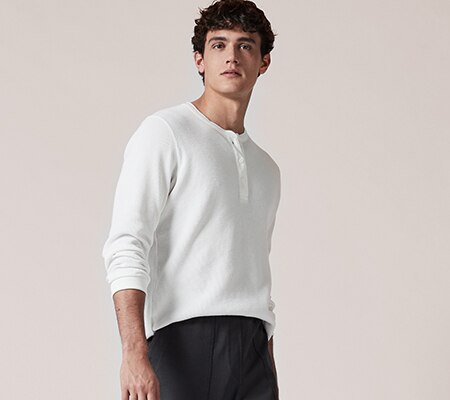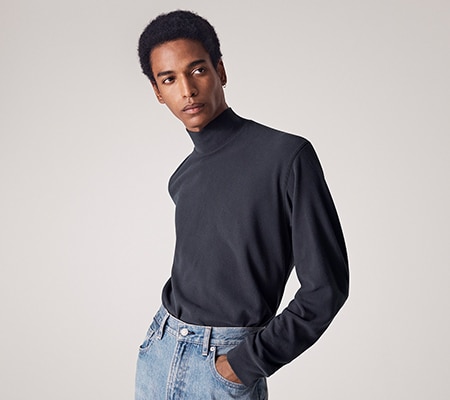 ---
Stock your wardrobe with staples that go above and beyond. Our men's T-shirts come in a wide range of versatile colours and neckline cuts, so you can find a casual essential perfect for every outfit and occasion. DRY technology and Supima cotton varieties ensure long-lasting comfort day in, day out.
---
Reimagine the feeling of a classic T-shirt. With our men's Supima cotton T-shirts, everyday essentials no longer have to be ordinary. Experience extra-long staple fibre cotton for improved softness, longevity, colour and quality. These aren't just any men's T-shirts: these are T-shirts designed to look better, feel better and be better for longer.
---
Outfit your wardrobe with our range of innerwear armed with HEATTECH technology, providing extra warmth in a lightweight, design which retains heat as a thin next-to-skin base layer. A variety of neckline choices means it's easy to choose a cut which hides easily beneath the rest of your outfit.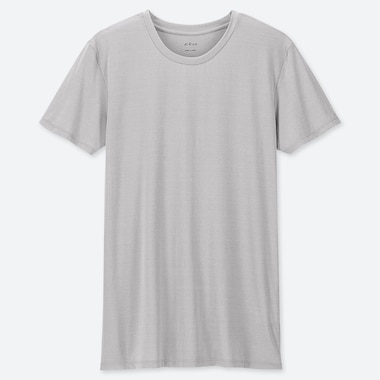 ---
Whether you're a seasoned sportsperson or a first time gym-goer, our range of men's performance T-shirts provide the reliability and support you need to be at your best. DRY-EX material offers moisture wicking and anti-odour properties for a workout that's as refreshing as it is challenging, while an extra stretch fit ensures your T-shirts move just as much as you do.
Top