Super Non-Iron Shirts
Take the hassle out of your workwear routine with wrinkle-free and non-iron shirts. They're crafted with 80-count threads to give a glossy finish throughout. Team them up with your favourite blazer for a dress-to-impress look or jeans for a casual chic outfit.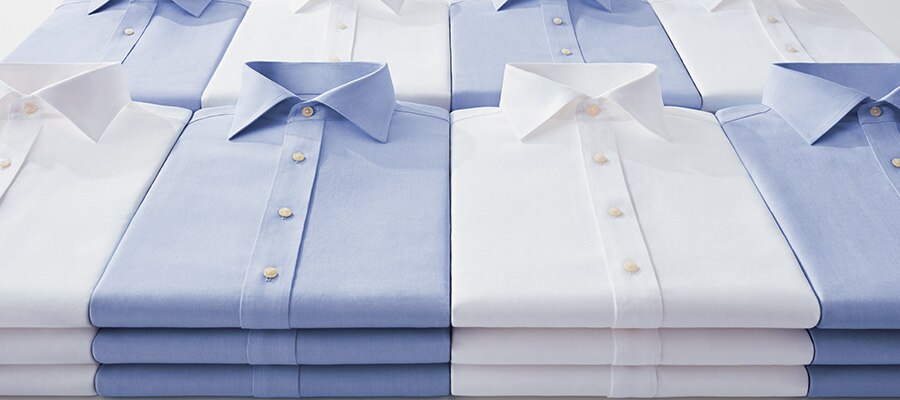 Regular Collar

Rely on a simple, time-tested look with a regular collar. Effortless with or without a tie.

Button-Down

A classic collar choice which gives casual outfits a smart, sporty edge.

Semi-Cutaway

Our smartest collar, ideal for dressing up or down as required. Looks great with a tie.
Top