Men's Down Coats, Jackets & Vests
Down with the cold, in with the down. Introducing: our range of men's down coats, jackets and gilets. Explore high-tech, thoughtfully designed outerwear for the man looking for a reliable, all-season mainstay. Discover compactable Ultra Light and high-performance Seamless technologies for tackling temperate conditions with confidence, whether layering for water repellency or enduring warmth.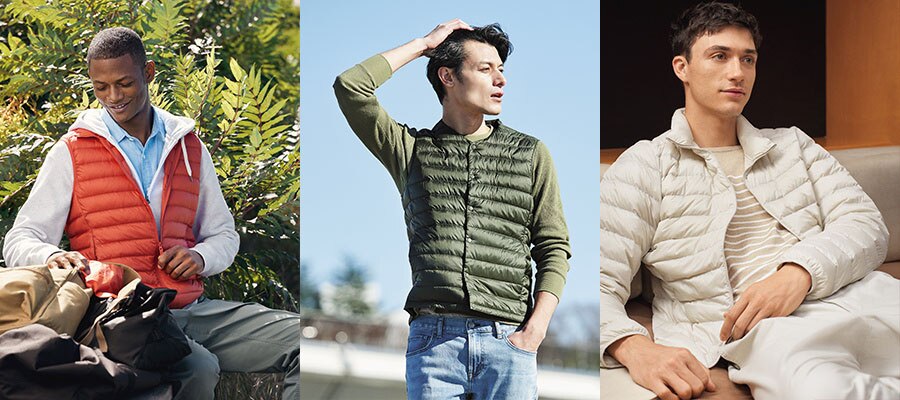 ---
Ultra Light Down provides the ultimate in cold weather versatility. Take on temperate climes with confidence thanks to featherlight down padding, whether you wear it as an outer layer or a lightweight middle layer beneath heavier outerwear on the coldest days. A compactable design and included carry pouch means you're always ready in the knowledge that however cold it gets, you've this in the bag.
---
Keep the heat where it belongs with UNIQLO's range of men's vests and men's gilets. Our clever Ultra Light Down designs work to retain body heat without adding unnecessary bulk, providing a smart layering solution which sits effortlessly beneath or on top of your favourite everyday ensembles.
Replace your raincoat with the men's winter jacket that'll revolutionise your cold weather wardrobe. Our high-performance, stitch-free design shuts out errant water and freezing wind to keep you warm, comfortable and dry, no matter how the forecast looks.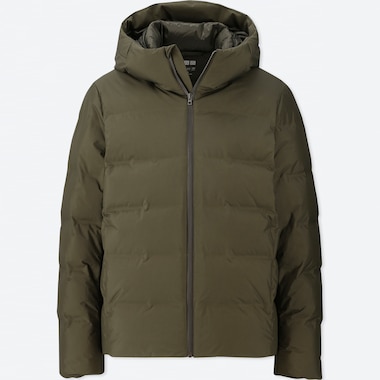 sale
EXTRA SIZES AVAILABLE
Top