Men's Supima Cotton
Give your wardrobe a touch of luxury with our collection of Supima® cotton essentials for men. Grown in Western and Southwestern regions of the United States, Supima cotton offers an unmatched experience of soft material design, long-lasting strength and impressive colour retention. These valuable benefits are the result of Supima's extra-long staple fibre -- up to 50% longer than regular cotton for a brand new experience of premium materials in your day-to-day staples.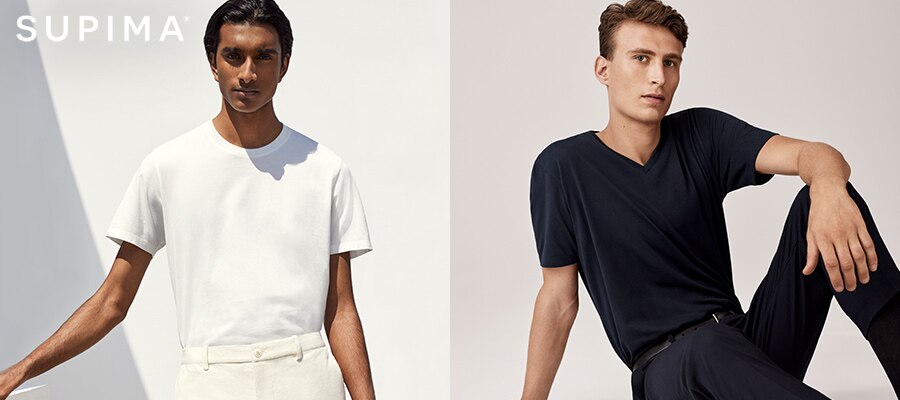 When it comes to comfort, it's what's underneath that counts. Indulge in premium quality everyday essentials with our collection of men's underwear made with soft, srretchy Supima cotton with fits for every wardrobe including boxer shorts, boxer trunks, boxer briefs and briefs.
Get a step ahead of the rest with our collection of men's crew socks, men's ankle socks and men's half length socks made with extra long-fibre Supima cotton for a brand new experience of everyday comfort.
Top