Boys' Trousers & Sweatpants
Our range of boys' trousers, boys' shorts and boys' joggers boasts charm and charisma without sacrificing comfort or practicality. Classic jeans, snug sweat trousers and charming shorts complete the lineup in effortless style, whether you're shopping for home comforts or holiday essentials.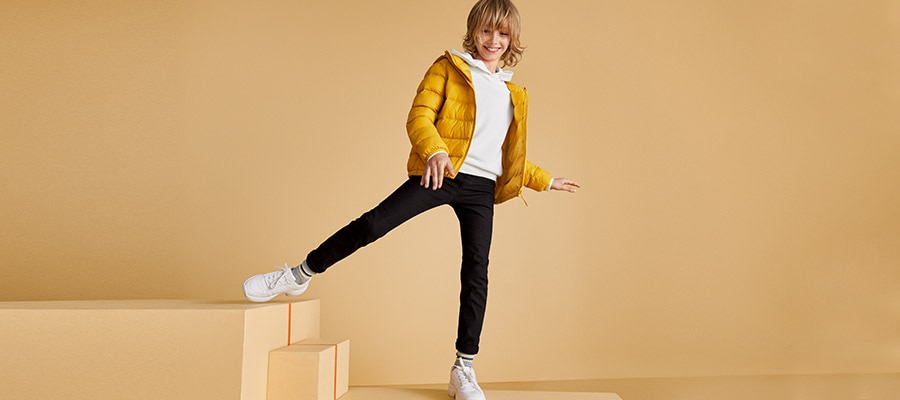 Sleek, smart and stylish, our collection of boys' trousers provide the perfect way to finish a charming, modern outfit. With material choices ranging from stretch slub cotton to soft jersey knit, you'll find something to suit your little one.
Relax in comfort or get active in style with our range of boys' sweatpants, boasting stretch material construction for outstanding mobility and snug fleece lining options for an extra cosy touch.
Top