Be beautiful.
Be comfortable.
Be yourself.
Wireless bras & briefs
Be beautiful. Be comfortable. Be yourself.
UNIQLO bras and briefs: Technology in action.
Our wireless bras and briefs are created with our innovative fabric technologies.
The items you wear next to your skin every day need to be just right. The gentle, snug fit of our innerwear provides instant comfort and support for every figure.
Our underwear is meticulously crafted with superior fabrics, cuts and stitching to support your everyday movements and changes in your body.
Be beautiful. Be comfortable. Be yourself.
Mix and match functional bras and briefs.
All products
Create a sleek silhouette with
our wireless bras and briefs.
Beauty light wireless bra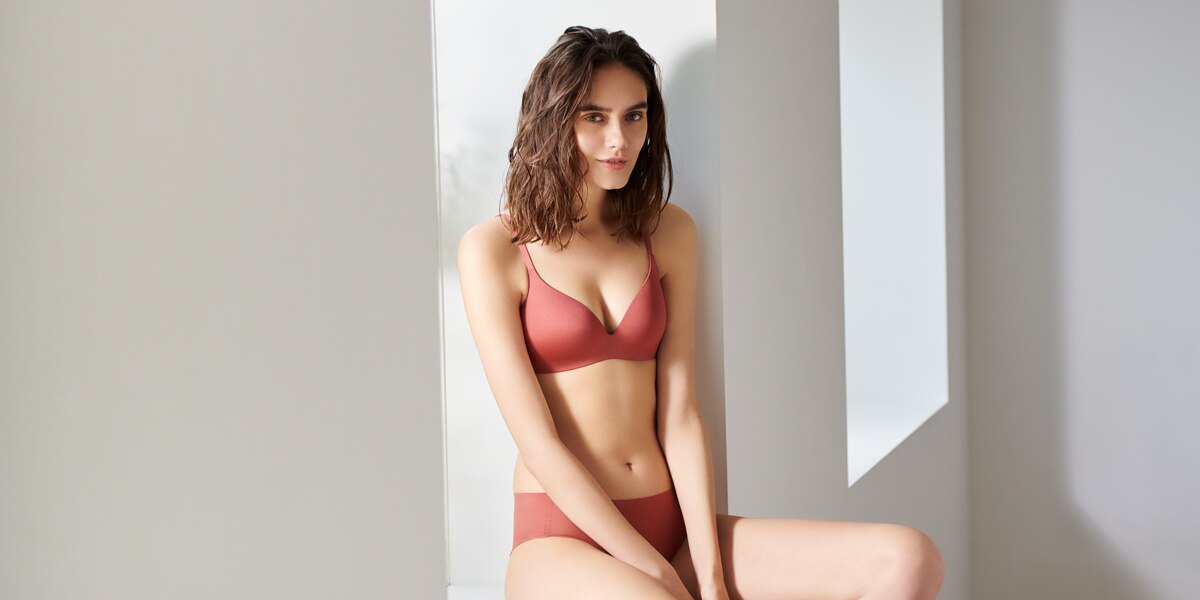 The bra cups mould to your shape to fit any figure.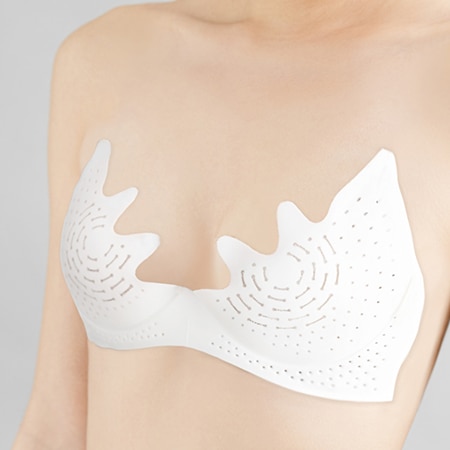 Resin strips support the bust from below.
Stretch cups fit snugly with no gaps.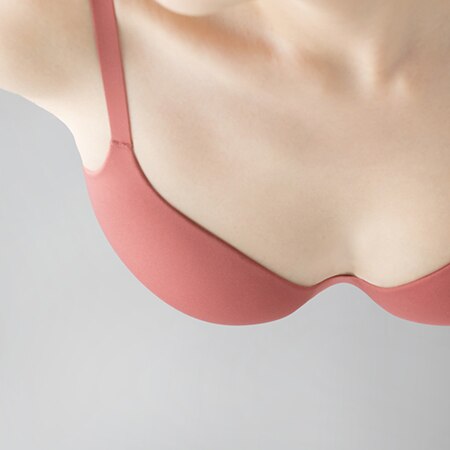 Example of matching set.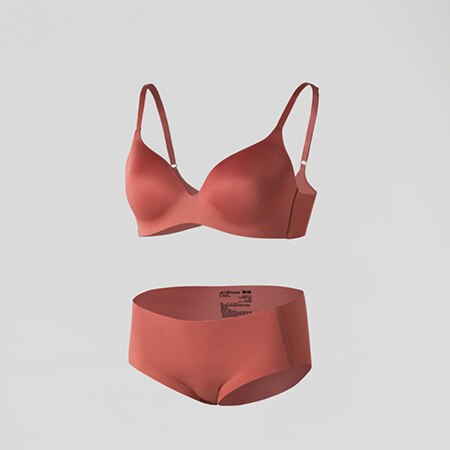 A perfect fit for every figure with our stretch cup technology.
Every bust has a different shape, which is why we designed our bra cups to mould to your silhouette. Experience the incredible fit and comfort yourself.
A perfect fit for every figure.
We've designed seven unique types of our stretch cups to fit a wide range of sizes.
Note: the number and position of radial slits and the density of the material is different for each type.
beauty soft wireless bra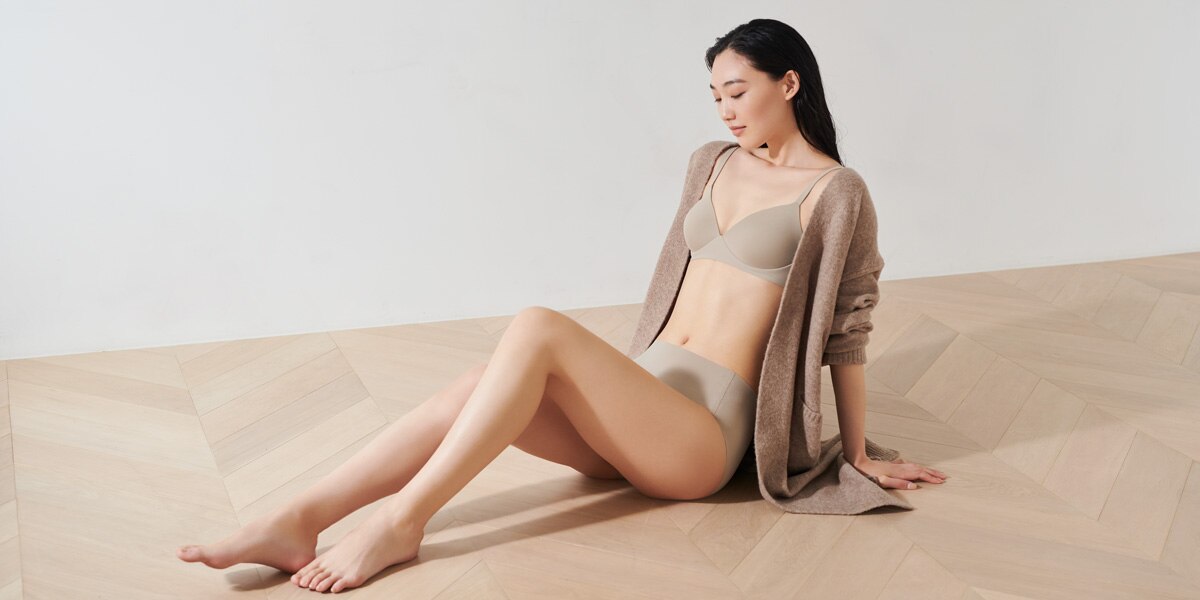 No hooks, no adjusters.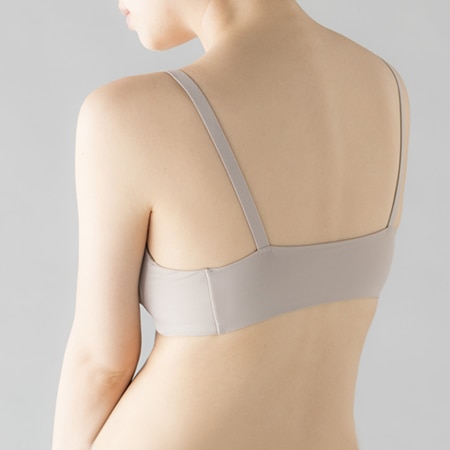 Snug, soft cups.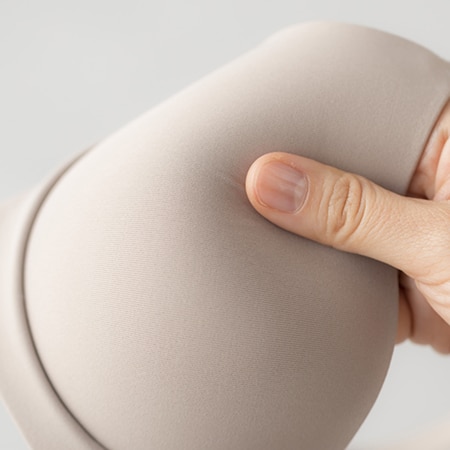 New lace styles now available.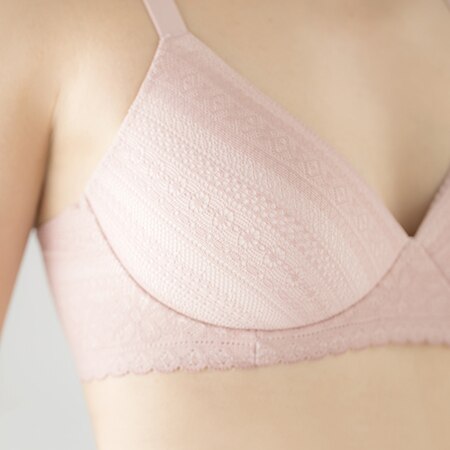 Example of matching set.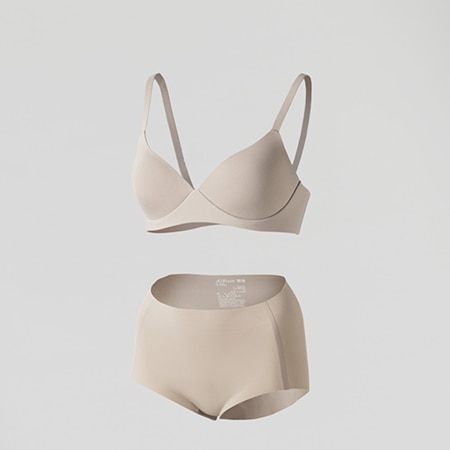 No hooks and no adjusters for a gentle feel against the skin.
To minimise skin irritation, our Beauty Soft Wireless Bra has no hooks, no adjusters and a soft, gentle feel. This supremely comfortable bra offers natural support without feeling restrictive.
relax wireless bra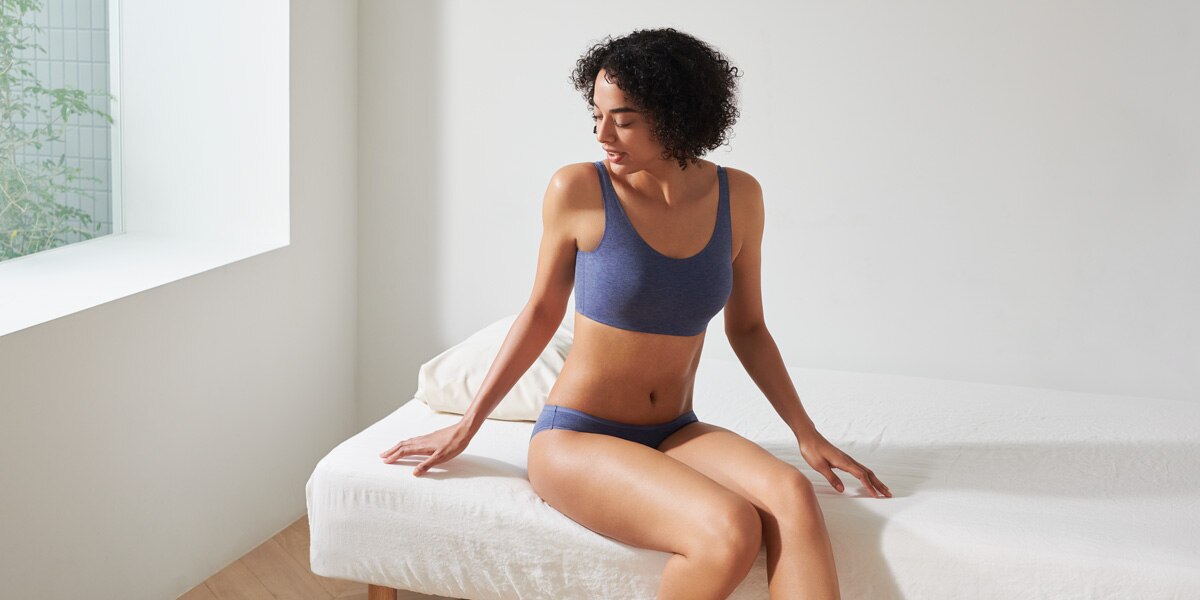 Built-in cups create natural curves.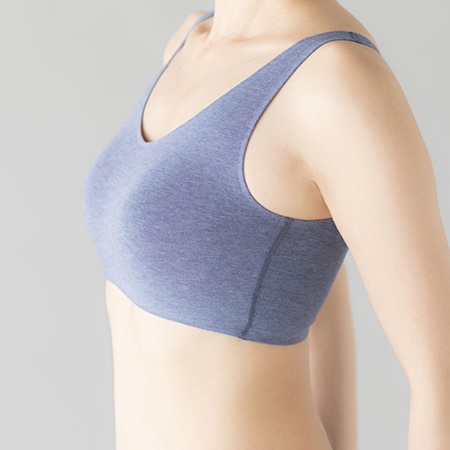 Seamless design for a smooth feel.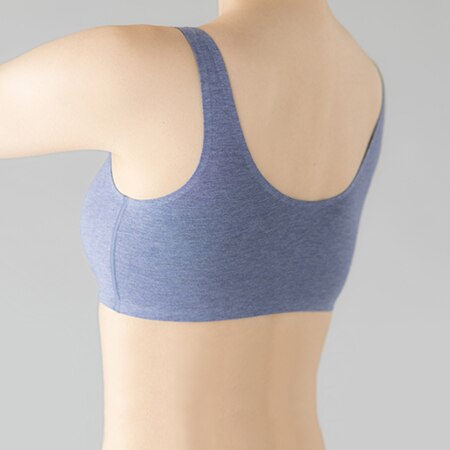 Secure hold for comfort and confidence.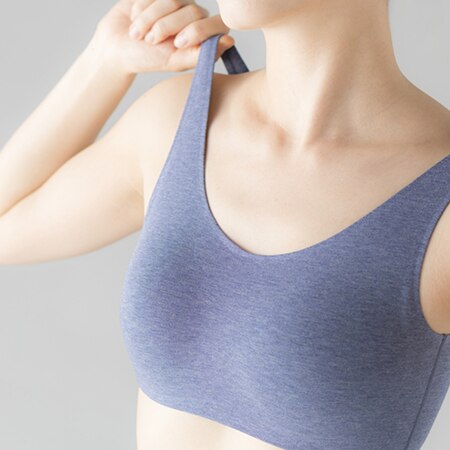 Example of matching set.
An irresistible sense of freedom.
Ultimate comfort and ease of movement. The seamless fabric and secure cups create a fit that's so comfortable, you'll barely notice it's there.
Multiway wireless bra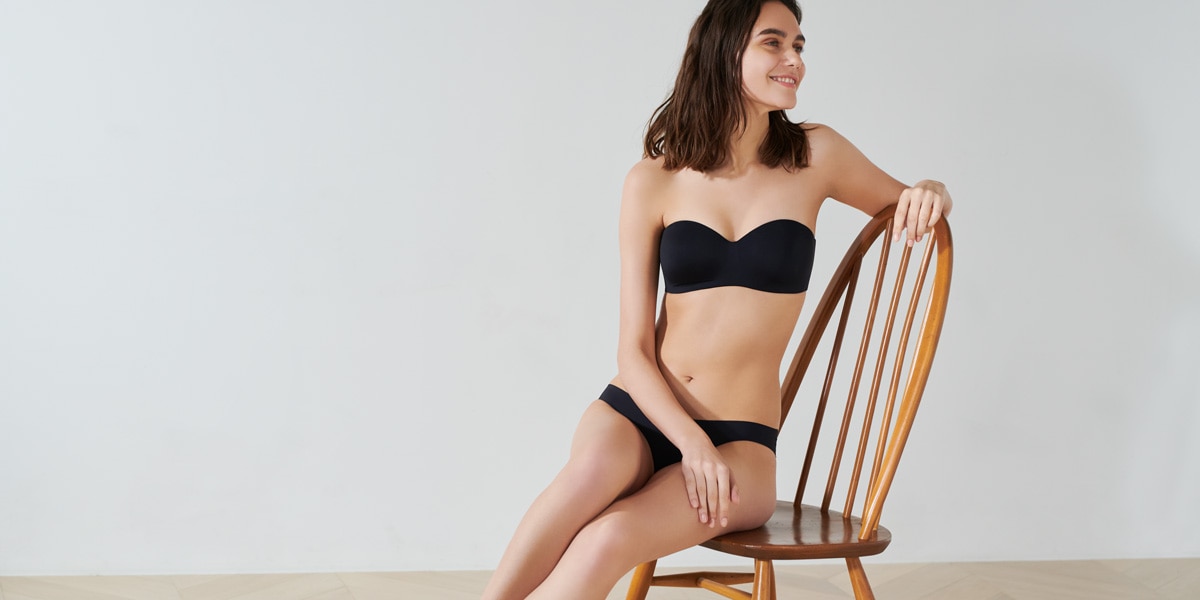 Stays in place, even without straps.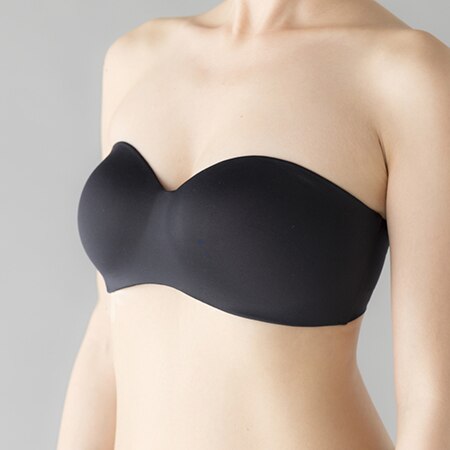 Four rows of three hooks for a secure fit.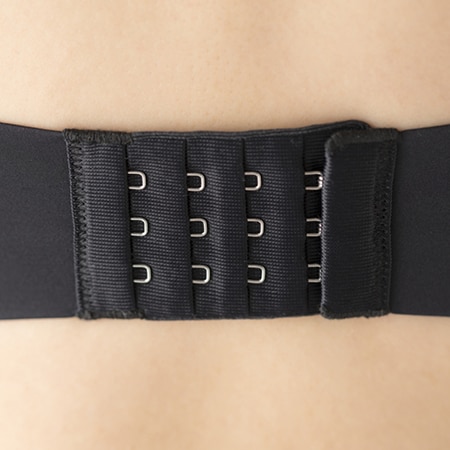 Straps can be styled four different ways.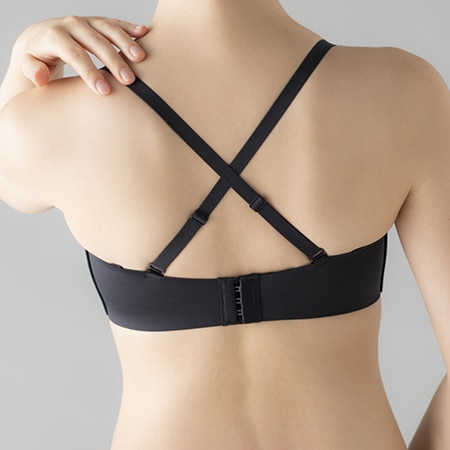 Example of matching set.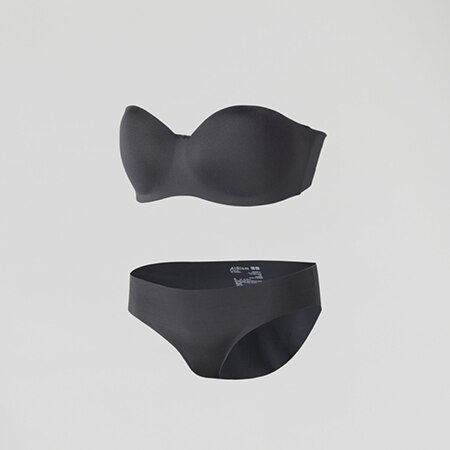 This versatile bra stays in place, even without straps.
Perfect for wearing with open-back or off-the-shoulder styles. Moulded cups and non-slip material provide secure support that stays in place, even when worn without the straps.
Active wireless bra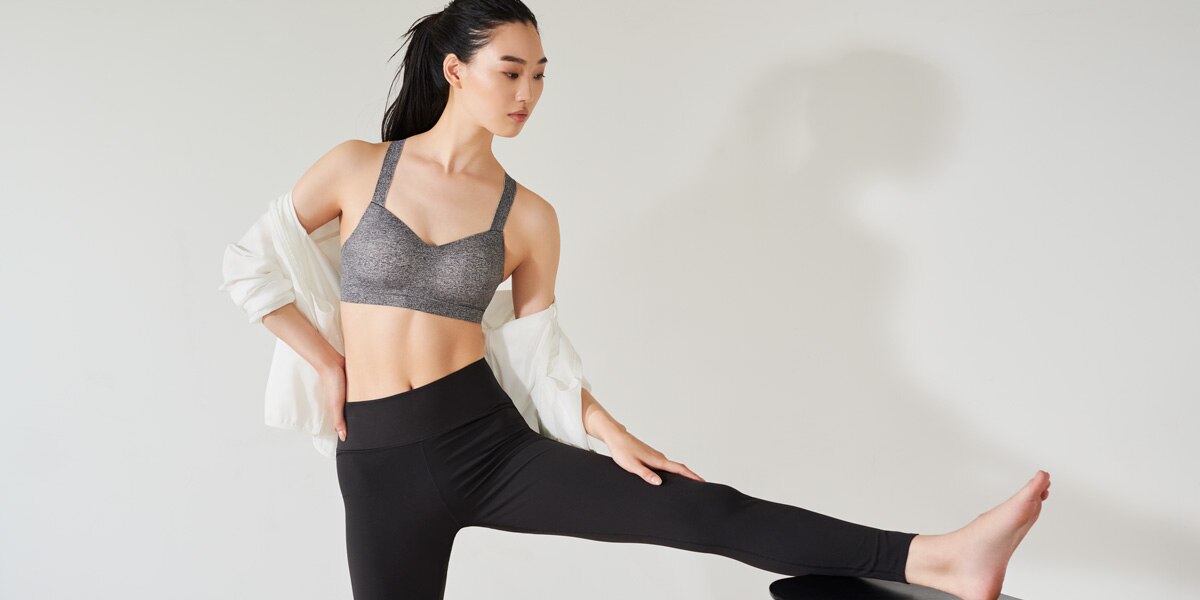 Moulded cups stay in place.
Breathable.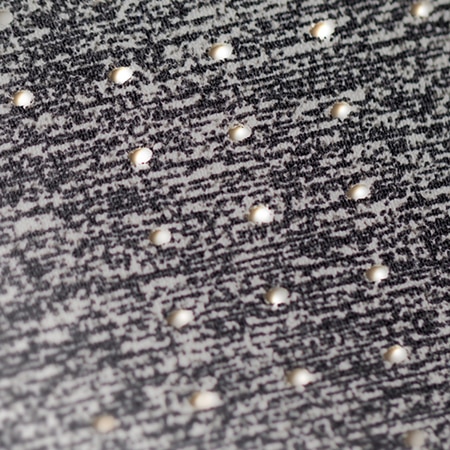 Cross back for a secure hold.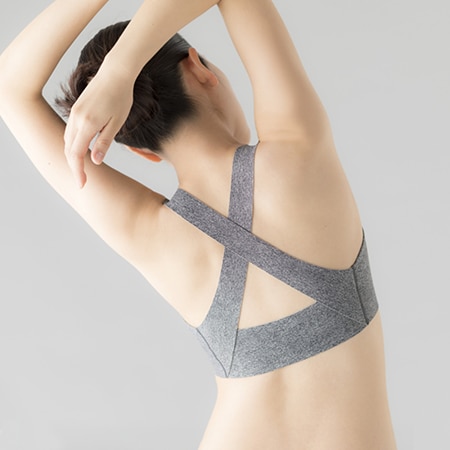 Example of matching set.
Move with confidence. A supportive bra to enhance your performance.
Breathable and unrestrictive. Work out in comfort with moulded cups that reduce impact during exercise, while the cross-back design offers unrestricted movement around the shoulders.
ultra seamless briefs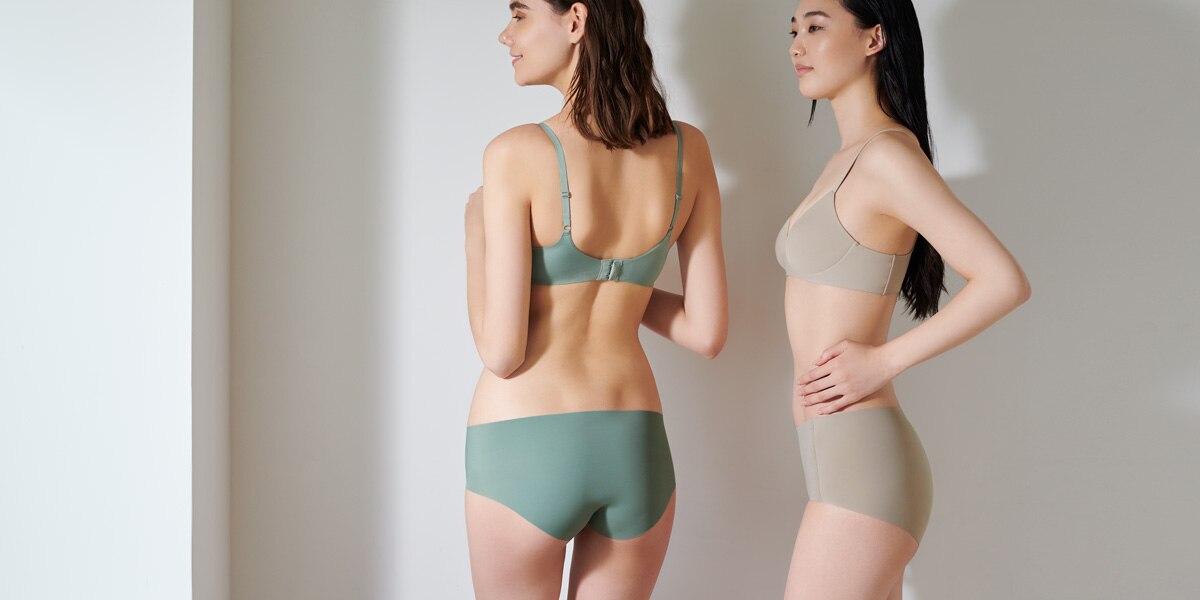 Smooth, stay-fresh AIRism fabric.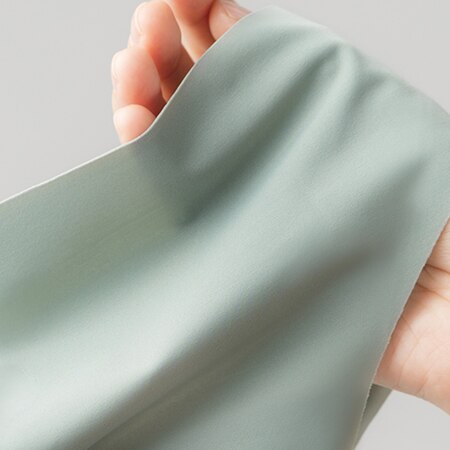 Seamless for an invisible fit.
Available in bikini, hiphugger and high rise styles.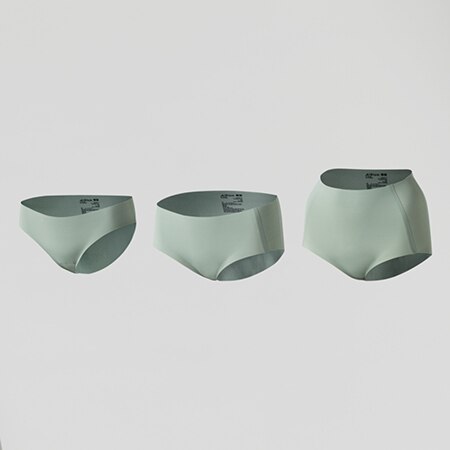 Example of matching set.
A seamless fit and an amazingly smooth feel.
Underwear that stays fresh, stays in place and doesn't dig in. Our unique design solves your underwear troubles with a perfect fit for every figure. The smooth AIRism fabric is so comfortable, you'll forget you're even wearing them.
body shaper bratop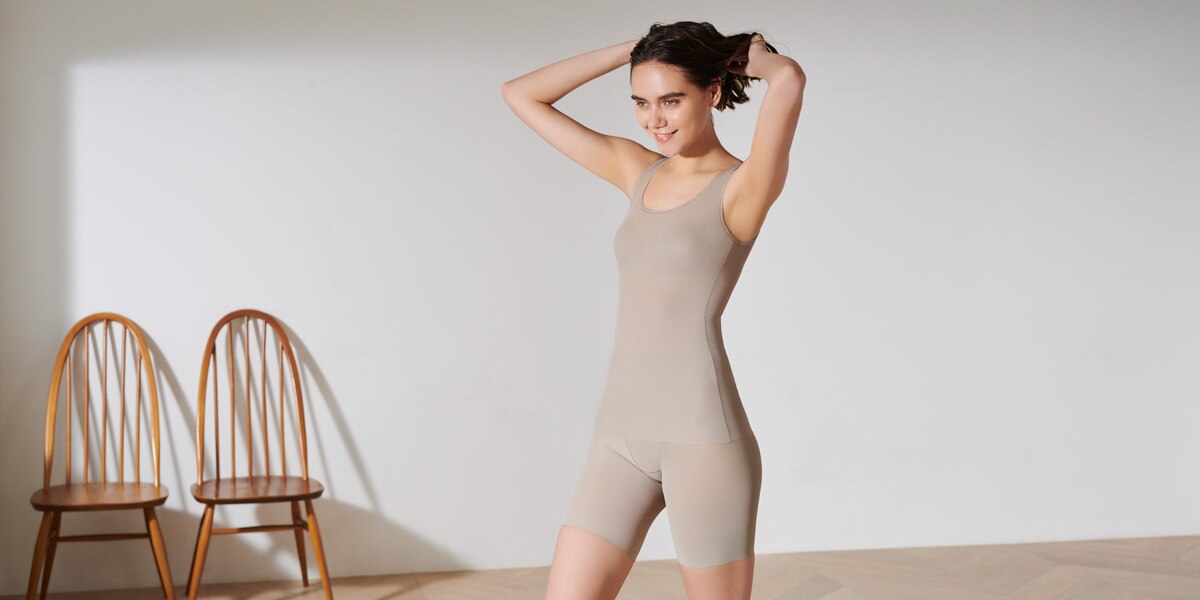 Shapes the midsection and bust.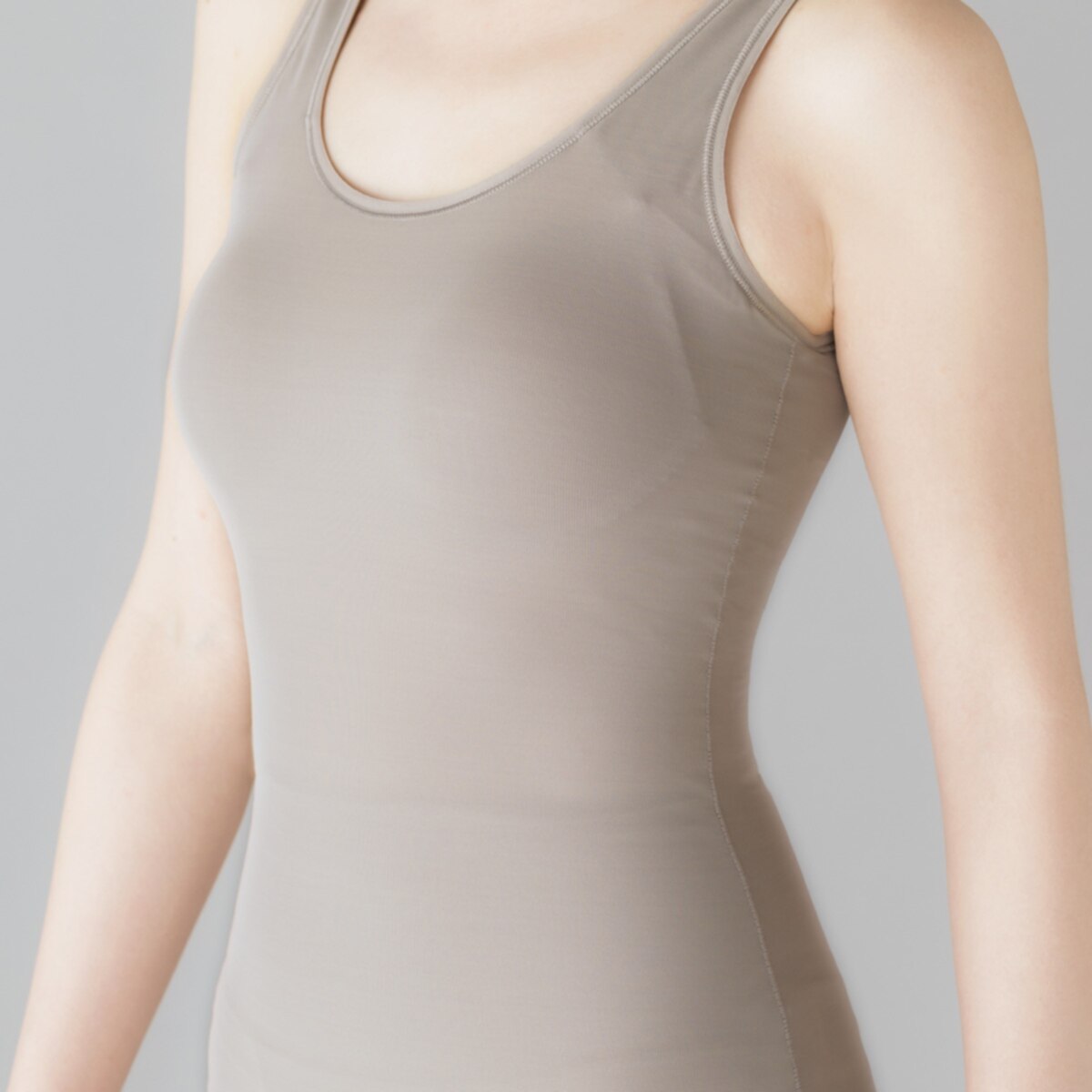 Stay-fresh fabric with quick-drying, self-deodorising technology.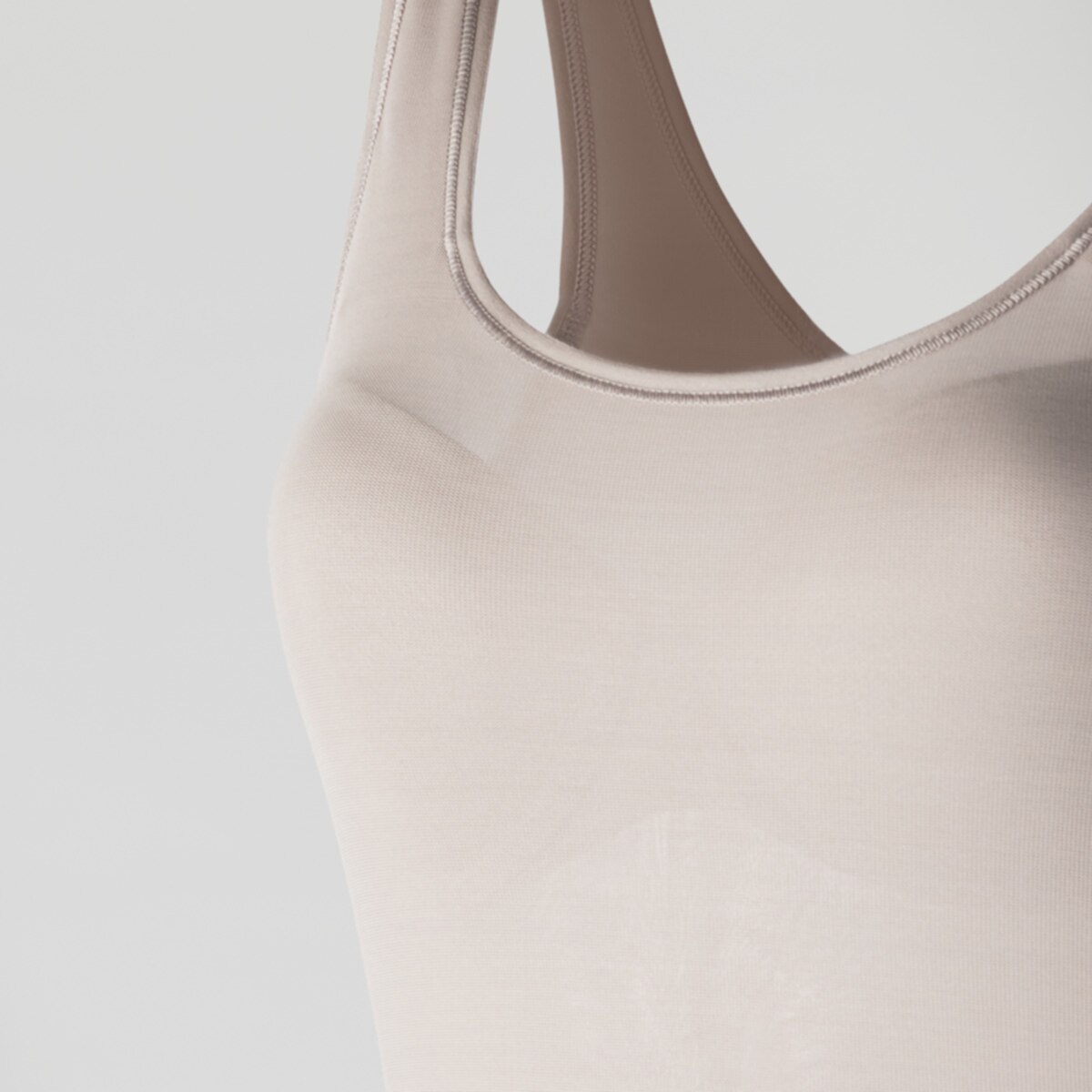 A single piece of fabric lies flat at the back.
Example of matching set.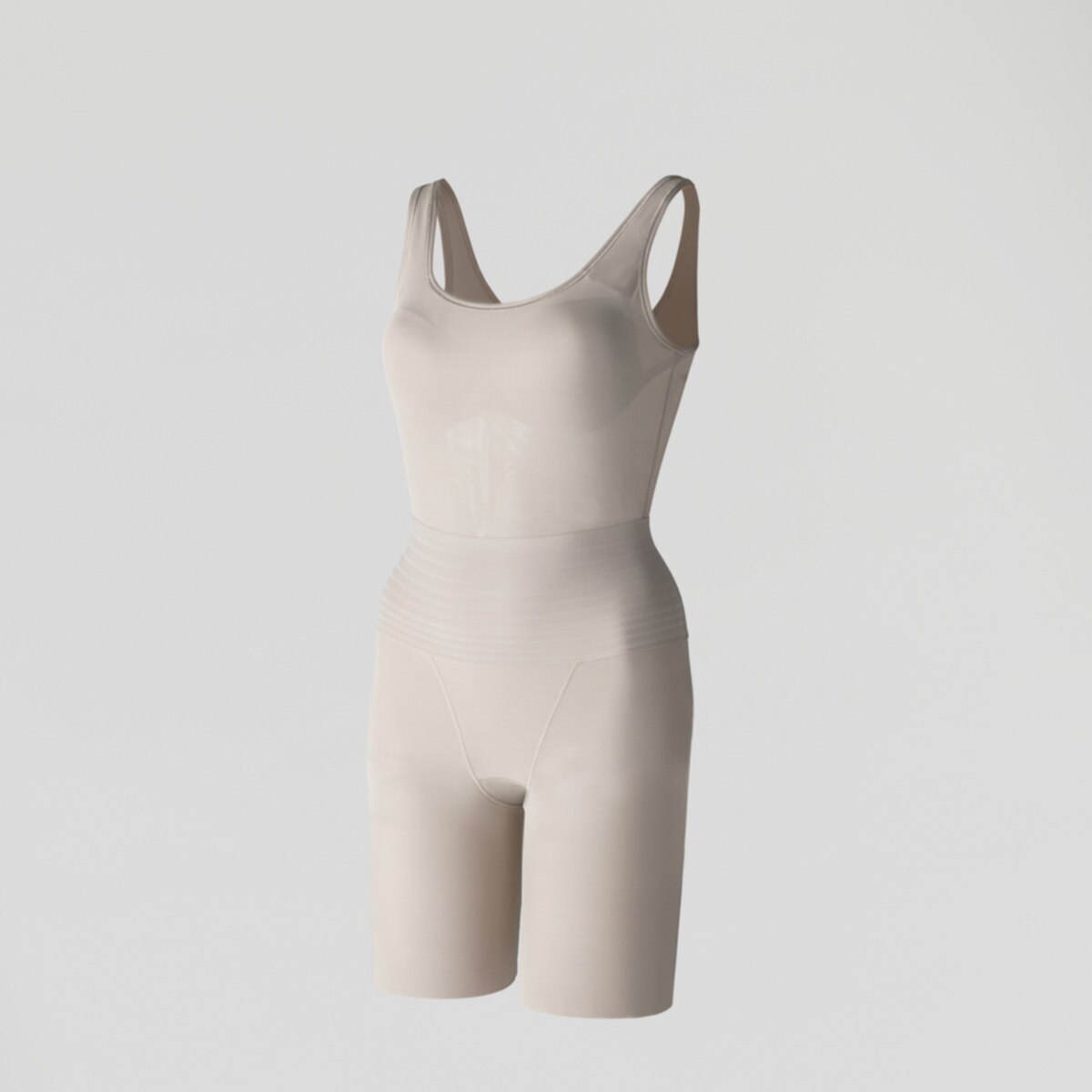 Sculpt your upper body by enhancing your curves.
Shapewear without the discomfort. Our Body Shaper Bratop firmly shapes the tummy and waist, creating beautiful curves to enhance your figure.
body shaper briefs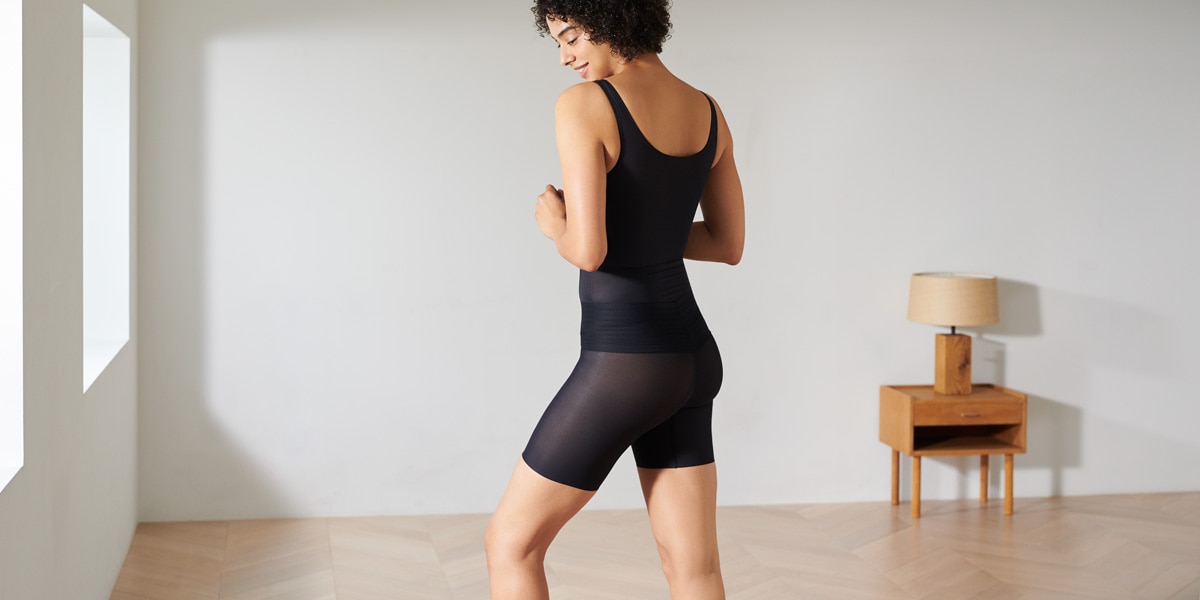 Streamlines your silhouette.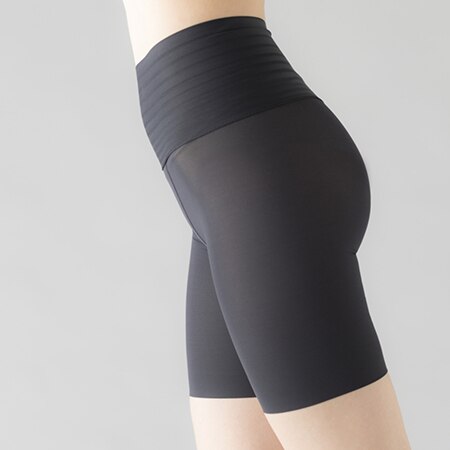 Shapes the waist.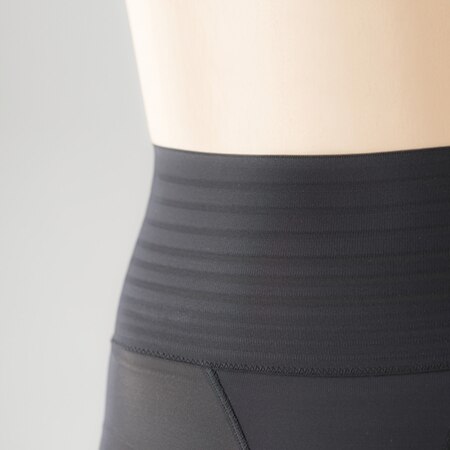 Instantly create beautiful curves.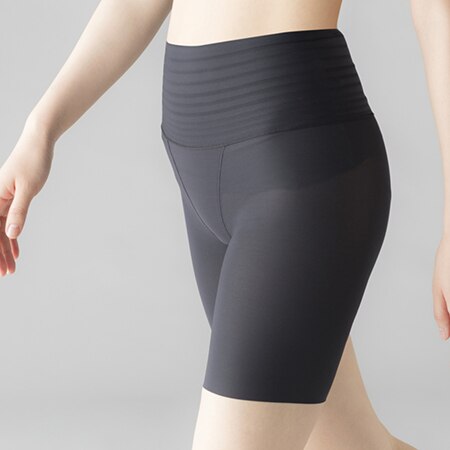 Example of matching set.
Instantly creates an attractive silhouette without restriction.
These briefs shape your waist, while supporting and holding in your tummy. Various knitting techniques control the compression at each point to create a smooth silhouette.
our commitment to craftsmanship
Wireless bras & briefs
Innovative technology for form and function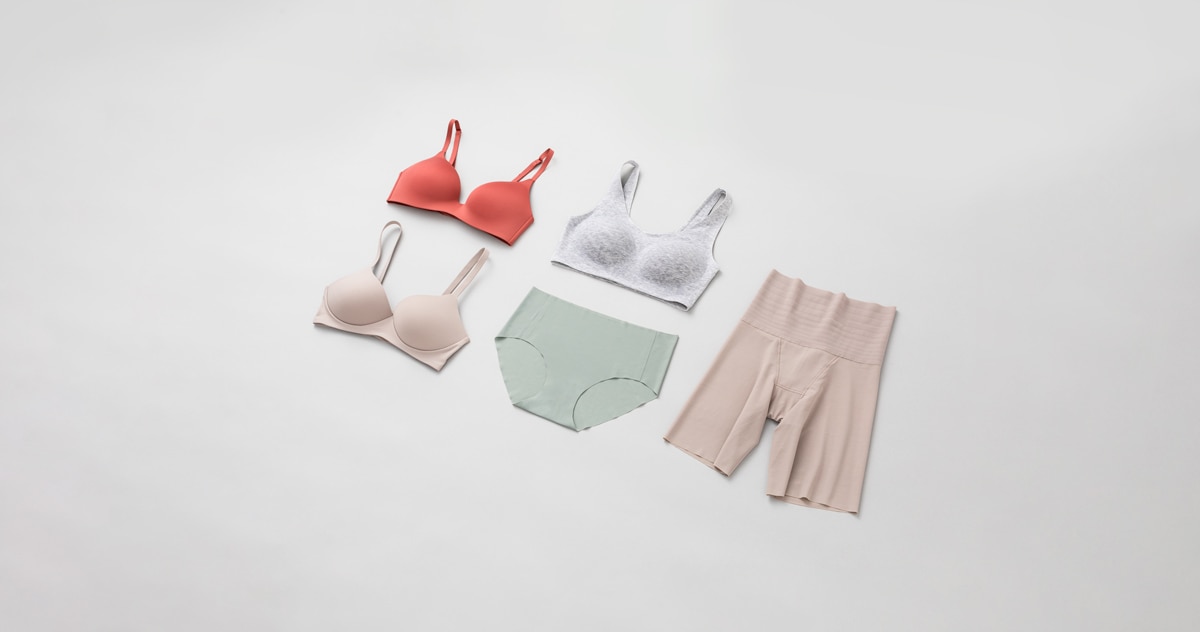 beauty light wireless bra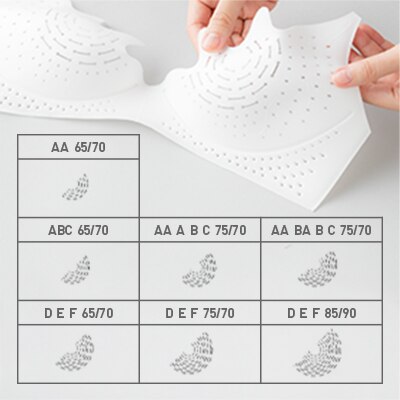 What's the secret to fitting any figure?
Our patented stretch cups are designed with optimum support technology to fit every figure and size. For larger busts, the design includes a higher number of radial slits. For smaller sizes, the cup is softer to improve the fit. Different designs create a flattering fit for every figure.
Relax wireless bra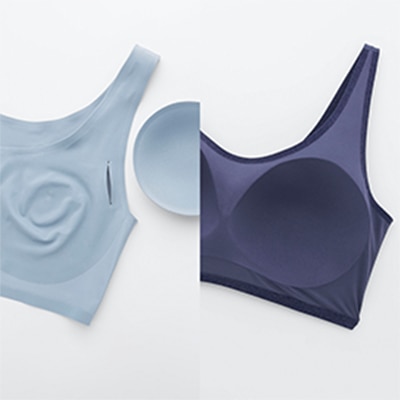 New built-in cups, designed based on customer feedback.
We listened to feedback from our customers and updated our Relax Wireless Bras. The cups are now integrated into the fabric to ensure they stay in place when washed. The bonding at the neck, arms and the under-bust band doesn't come into contact with the skin for a more comfortable fit.
Note: Updated to include built-in cups from Spring/Summer 2019.
Ultra seamless briefs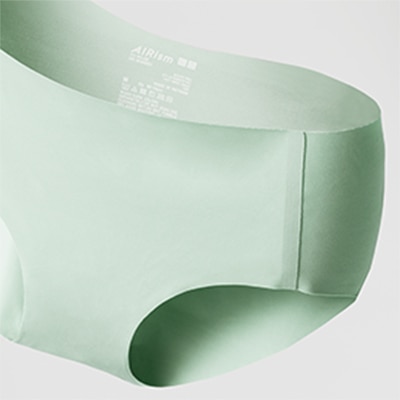 Finely adjusted to stay in place.
Underwear that's comfortable all day without feeling restrictive. The secret to the superb fit is the high-density, elastic AIRism fabric that we developed specially for these briefs. Repeated fittings have resulted in an exquisite cut, finely adjusted to millimetre precision. By observing the movements of the lower back and legs, the unique cut provides a perfect fit.
Body shaper briefs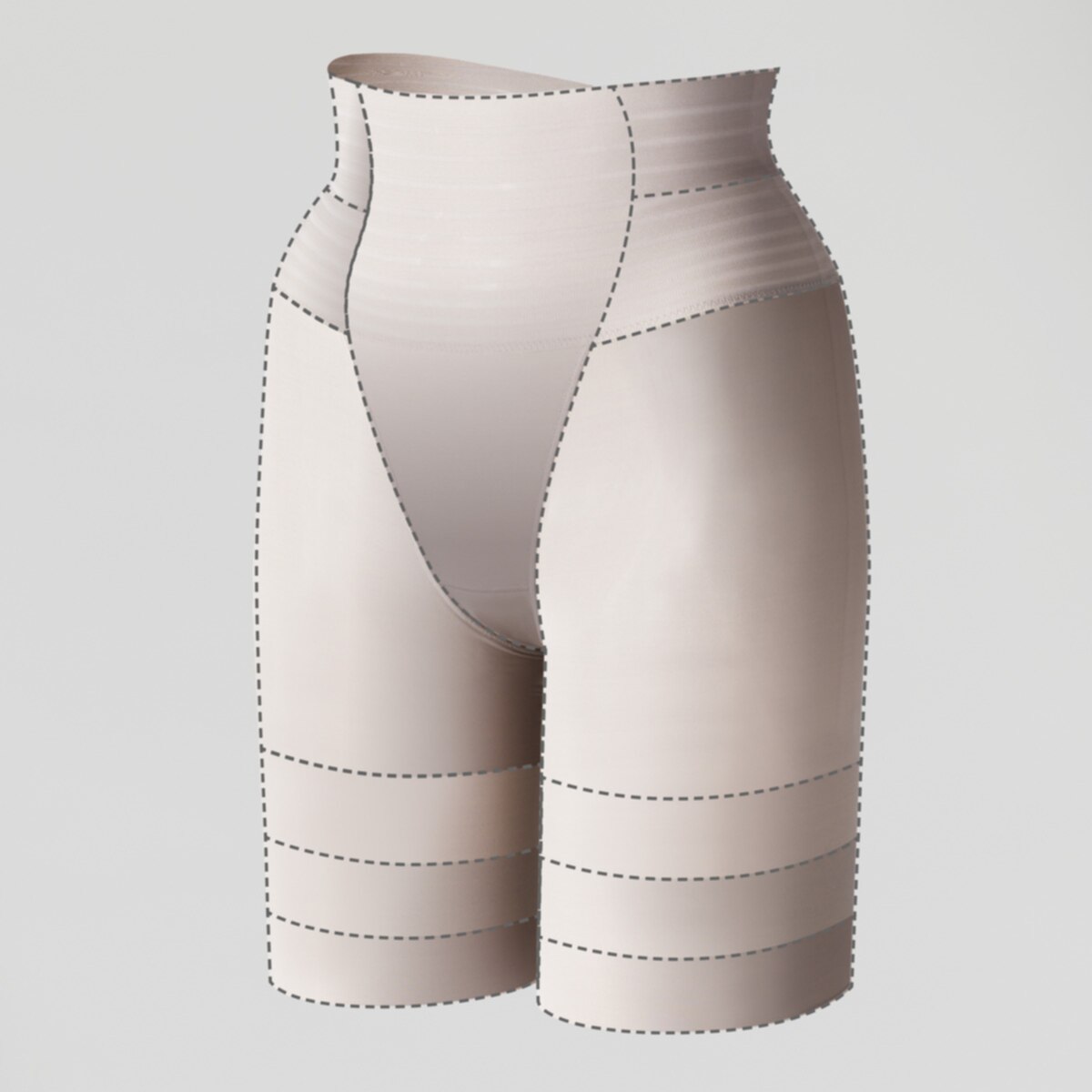 The magic of compression creates a sleek silhouette.
Our Body Shaper Briefs smooth your silhouette and enhance your curves by using three-dimensional moulding and special knitting techniques that vary the compression at each point of the briefs. This gently sculpts your figure and enhances the shape of your waist and hips. As well as creating a sleek silhouette, these briefs also feel comfortable and light while you're wearing them.