Babies' Tops & T-shirts
Age: 1-4 years

We designed our collection of babies' tops and babies' T-shirts with two simple concepts in mind: charm and comfort. Characterised by adorable stripes, floral print patterns and classic Disney graphic print designs, our selection features soft cardigans, long sleeve tops and T-shirts. Look for soft, pure cotton which is kind to baby's skin and smart HEATTECH pieces for warmth throughout the seasons.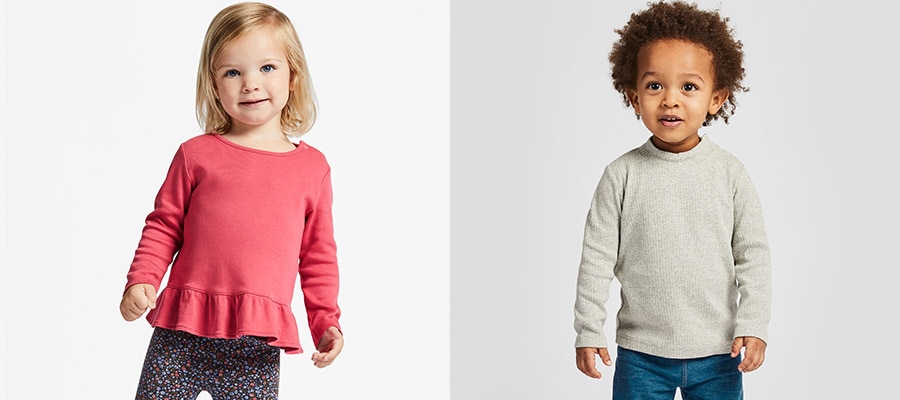 Forget about the hassle of making sure your little one's warm while they're adventuring outside. Clever HEATTECH innerwear boasts lightweight material construction with insulating and heat retention properties, so when they don't want to wear their coat, they're still ready for chillier days.
There are countless reasons why cotton makes a reliable material choice for our babies' clothing. With cooling, breathable and hypoallergenic properties, it stays soft against skin and a natural stretch copes with the everyday stresses of your little one's movements. Our selection includes simple yet stylish long sleeve T-shirts for casual wear.
Soft fleece is not only a great choice for warmth, but also a great way to keep your child cosy and comfortable on the go. Coupled with design choices like high necklines and stretch material construction, these reliable classics are ideal for changeable temperatures and days outside.

Top