UNIQLO Fall/Winter 2022
Today's essentials for a life well-lived
What is truly essential to your wardrobe?
Small joys add up to a better day. We believe this is where clothing's inherent value lies.

We took a closer look at what's essential for a life well-lived.Our attention to materials, design, finishes, and comfort-enhancing details are among the ways we make simple clothing that brings joy to every day.

Welcome to a new season of LifeWear.

A new life for UNIQLO clothing
Can your old clothing improve the future?
UNIQLO is carrying out the RE.UNIQLO initiative to promote the recycle, reuse, and reduce concept for all our products. It's an effective use of resources that reduces our industry's impact on the environment. Would you like to help us take actions to make tomorrow better through the power of clothing?
Turning clothing into clothing
Recycling 100% of down and feathers
Bring any down product you no longer wear into our stores. We recycle 100% of the down and feathers and give them new life: conserving resources, reducing waste, and alleviating environmental impact in the process.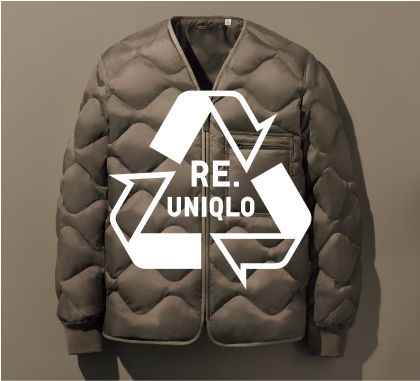 Giving clothing to people in need
We have donated 46.19 million articles of clothing in 79 countries and regions.
By recycling the clothing you bring to us, we make contributions to refugee camps. By collaborating with the UNHCR and NPOs and NGOs around the world, we provide clothing as aid that suits local needs, ensuring the right people are in the right place for support.
(As of August 2021)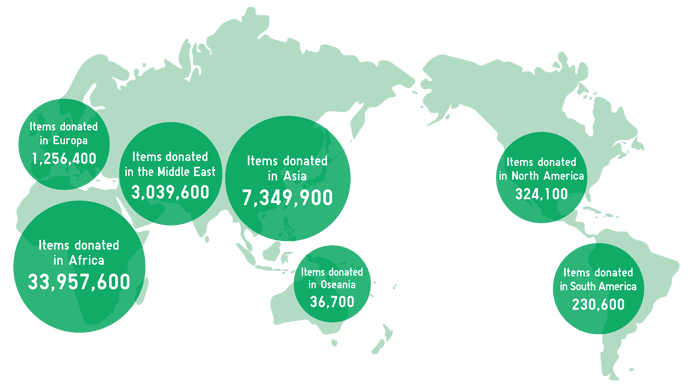 Turning clothing into fuel or soundproofing*
Clothing can be recycled as solid fuel (RPF**) and car soundproofing*
Materials that aren't suitable to reuse as clothing are recycled as high-calorie solid fuel (RPF) that serves as a substitute for coal and other fossil fuels, as well as into soundproofing material to reduce car engine noise and high-frequency sounds emitted by electric vehicles.
*Japan only
**Refuse paper and plastic fuel