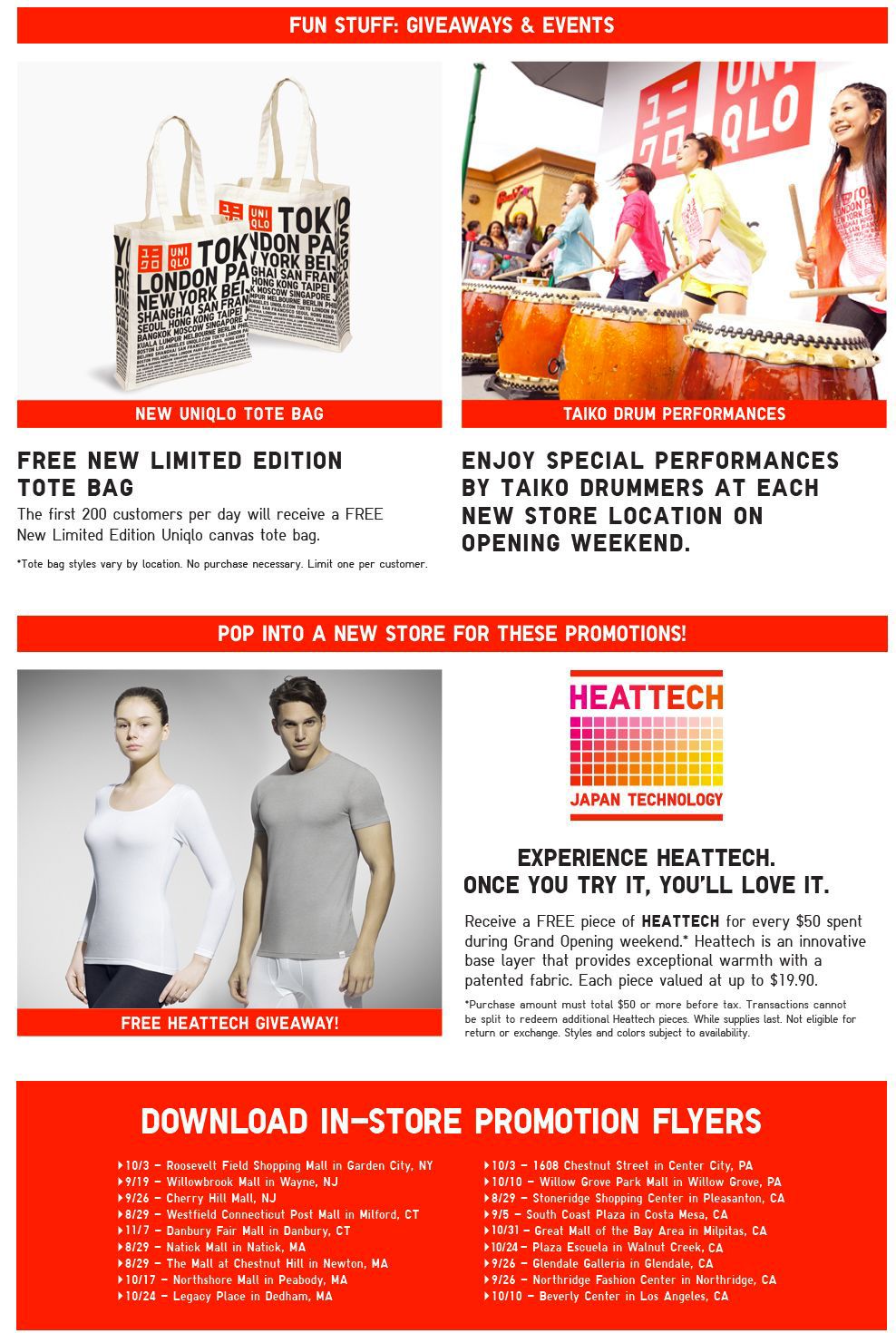 behind the brand
Our clothes are functional, designed with innovative features and available in a wide range of colors and styles. Our designers are artistic apparel engineers, dedicated to finding elegant solutions to common garment dilemmas. We now operate more than 1,400 stores in 16 countries worldwide. This fall we will open 18 new stores in the US, in addition to the already 21 in the Northeast and the San Francisco Bay Area. We will be expanding into new markets including Boston, Los Angeles and Philadelphia metro areas.

join our team
As a global brand that's new to the U.S. market, UNIQLO welcomes forward-thinking individuals who share our vision and contribute to our success. We're looking for great candidates to fill roles at our existing and new store locations! Check out our careers page to apply.
discover uniqlo
Download our app and discover UNIQLO from the palm of your hand! Shop your UNIQLO favorites and also get access to all of our existing apps in one place like Wake Up and Recipe App. Check out cool features including updated E-newsletters, Store Locator, and a Social Feed news section!