Loading more items
( Remaining)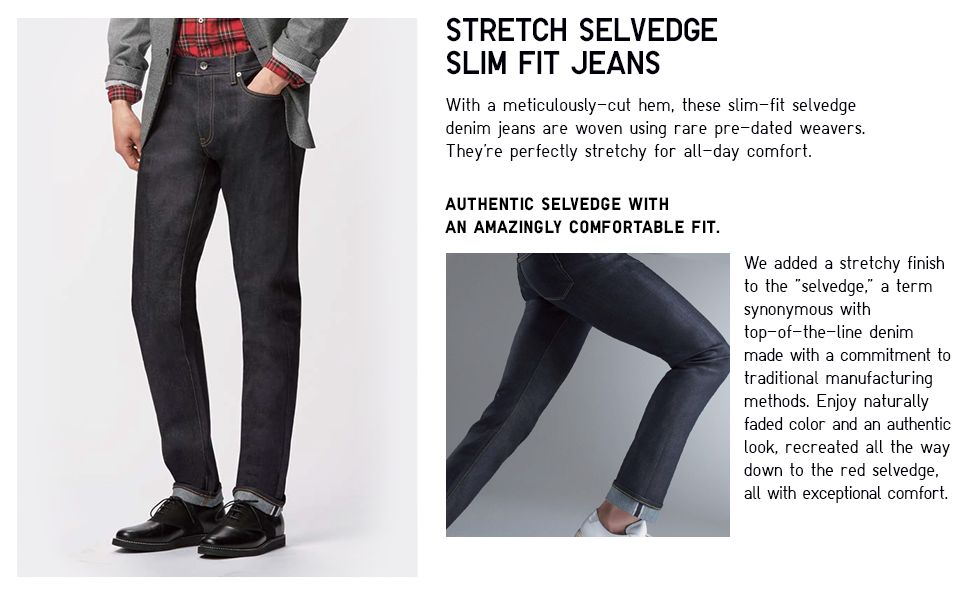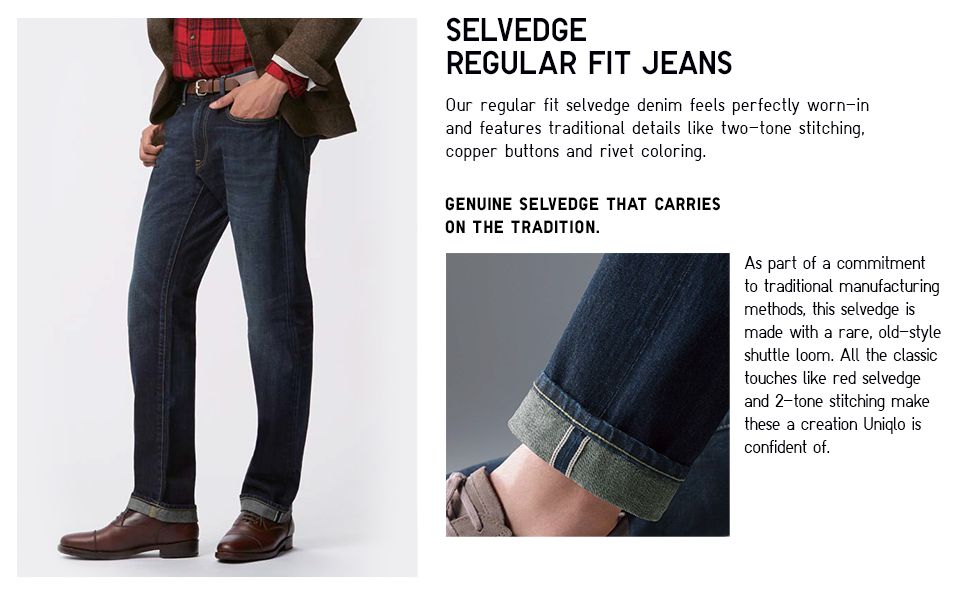 Novak Djokovic in UNIQLO Denim
Watch as the #1 tennis player and UNIQLO Sponsored Athlete, Novak Djokovic talks about the comfort and versatility of stretch selvedge jeans.
Stretch Skinny Tapered Color Jeans
Designed in our thinnest silhouette and available in a variety of on-trend colors, these jeans are pre-washed for a perfect fit. The new two-way material is stretchy and comfortable.
Loose Fit Tapered Jeans
Made with special Kaihara denim, our loose-fit jeans have an authentic, vintage feel. The tapered silhouette is comfortable without being baggy.
JAPAN FABRIC
In our quest for ever-higher quality, we are developing materials in conjunction with the Kaihara Corporation, who boast a 50% share of the Japanese denim market. Our ultimate denim is born from the craftsmanship of Japanese master artisans.
ABOUT KAIHARA
Kaihara is a denim manufacturer based in Hiroshima Prefecture. Established over 120 years ago, Kaihara started out in 1893 with the production of hand-woven indigo-dyed kasuri fabrics. Boasting a 50% share of the Japanese denim market, Kaihara is the only company in Japan that carries out fully-integrated production of denim, from cotton selection to spinning, dyeing, weaving, and finishing.h.
DENIM FADING
We use uneven yarn of warp 7 × weft 7.4. By using yarn of non-uniform thickness, the fading that is characteristic of denim becomes apparent as the indigo dye loses its color. Fading after color loss depends on the uneven shape of the yarn and the structure of the weave.
RUGGED TEXTURE
Our 13 oz denim is woven to a design that provides the optimal balance of yarn count and picks/ends per inch, in order to make the most of the characteristics of the yarn. Using state-of-the-art Sulzer looms, the loom speed and yarn tension are adjusted to reproduce an old-fashioned rugged texture.